Latest Events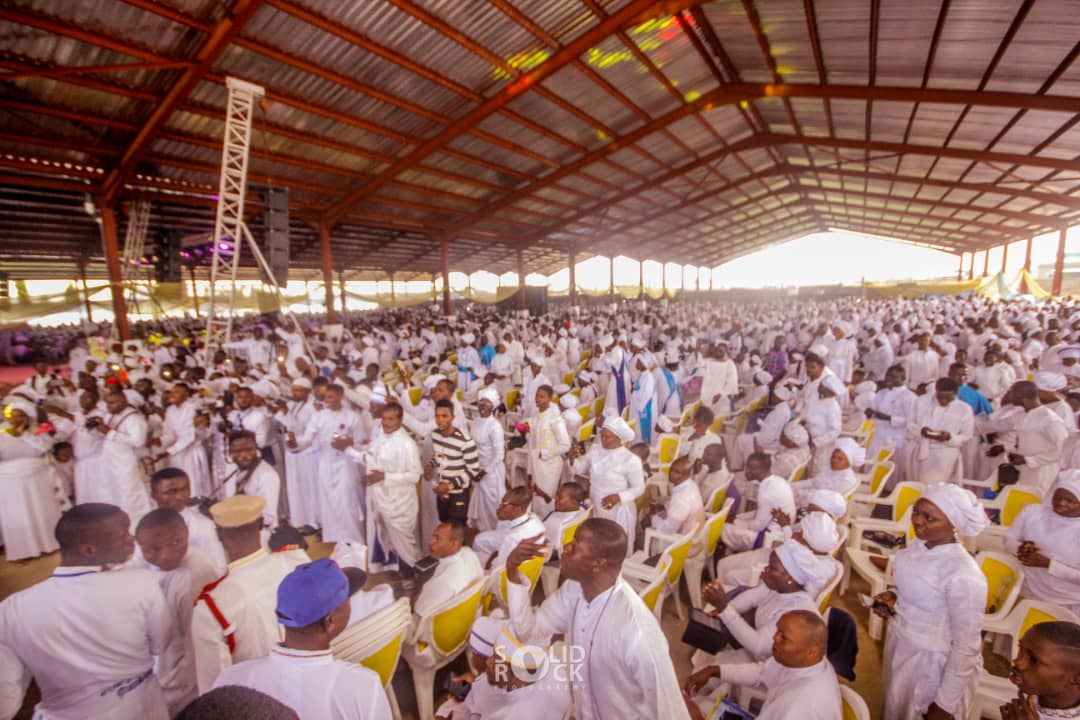 The quarterly vigil of the Cherubim and Seraphim Unification Church of Nigeria tagged, Night of Restoration will hold on Friday October 11, 2019 at the Seraphim Land, Km 40, Lagos/Ibadan Expressway, M...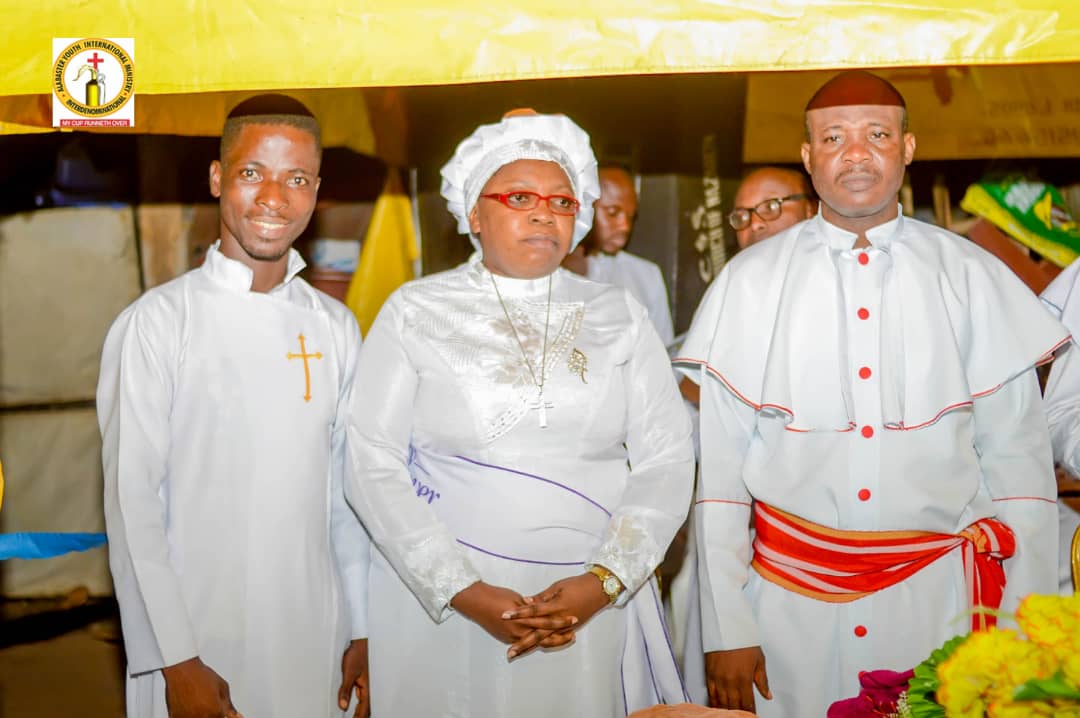 By: Adegboyega Adeoye  Alabaster Youth International Ministry - Inter denominational is another congregation of Seraphs and Non -Seraphs but with a class of its own.  The youth ministry u...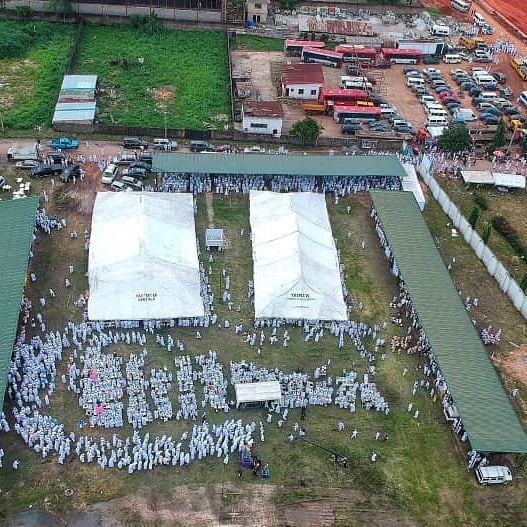 All is set for the annual Seraphim Day anniversary holding on Saturday September 14, 2019 at the Seraphim Land, Kilometer 40, Lagos Expressway, Maba, Ogun State.  The C&S, the first Pentecostal ...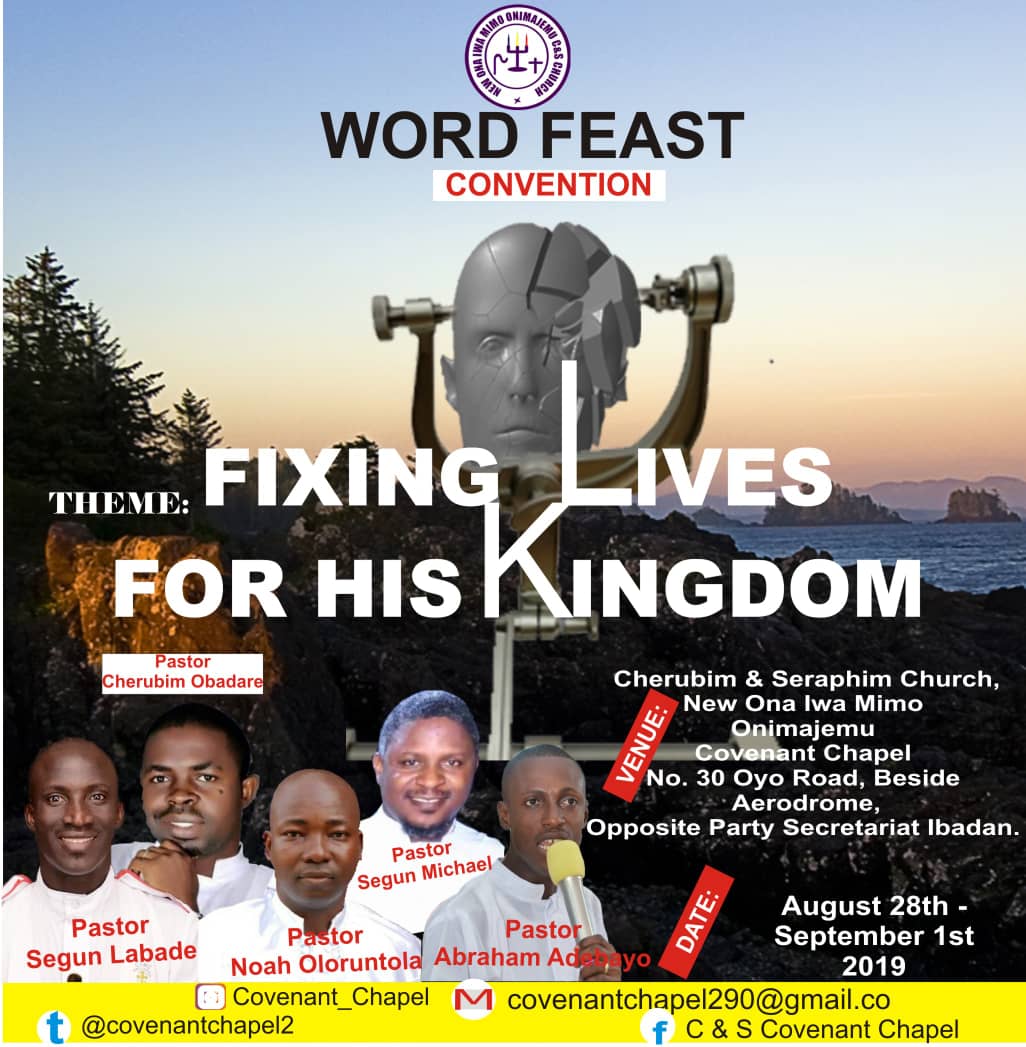 "I am the bread of life. He who comes to me shall never hunger, and he who believes in Me shall never thirst" John 6:35  Come, let us feast on the WORD  The Lord has prepared a table of His WORD...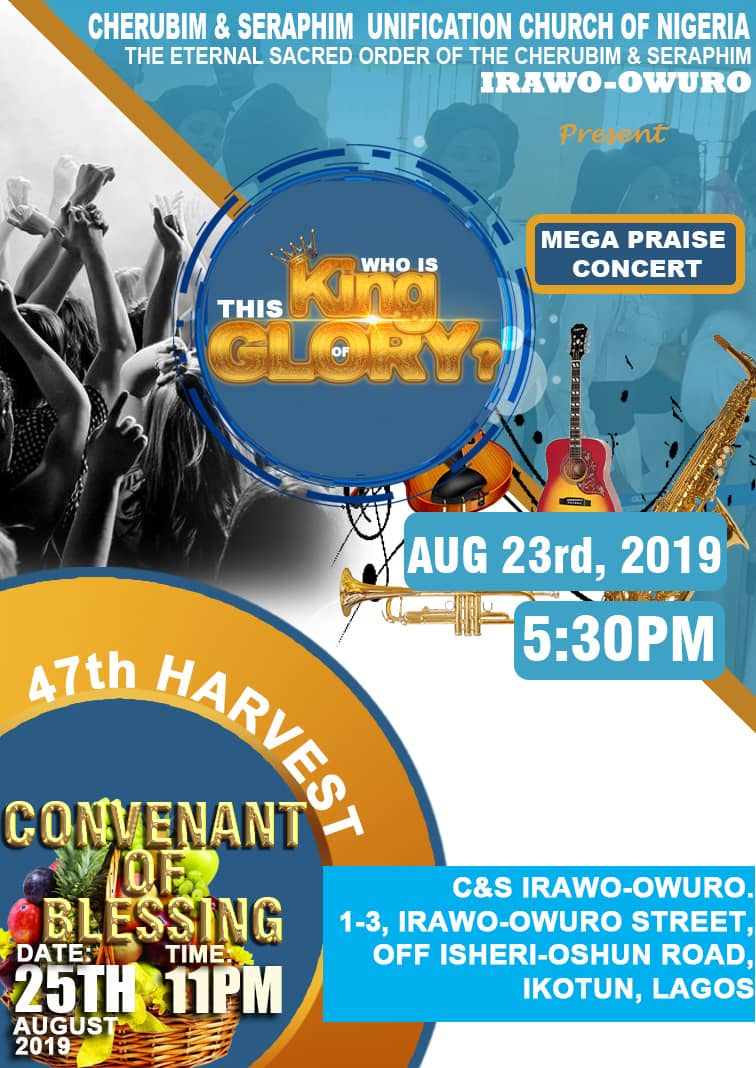 All roads will Sunday, 25th of August lead to 1-3 Irawo Owuro street, Isheri Oshun Road, Ikotun, Lagos  as the Cherubim and Seraphim church, Irawo Owuro holds her annual harvest programme. The...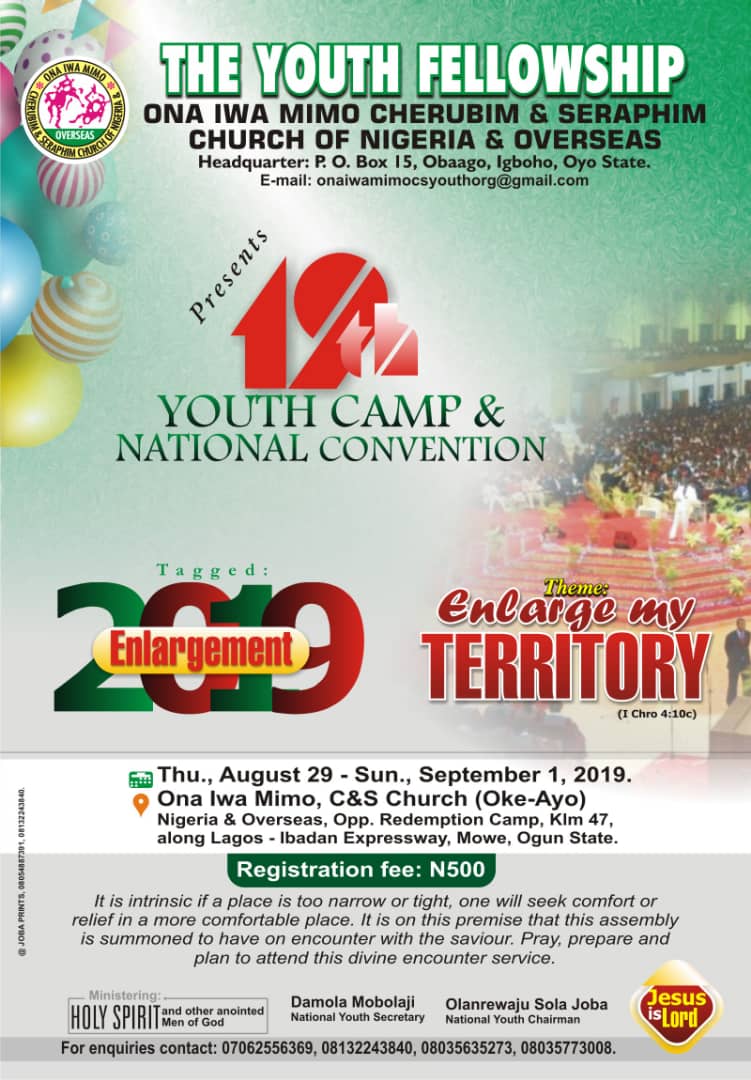 Enlargement comes when you are blessed by God Almighty. Blessing precedes enlargement, those that are blessed by God get enlarged in life.  Jabez was a well respected man (ancestor in the line...