AEGIS REVEALS DETAILS OF CELEBRATING SERAPHS 2.0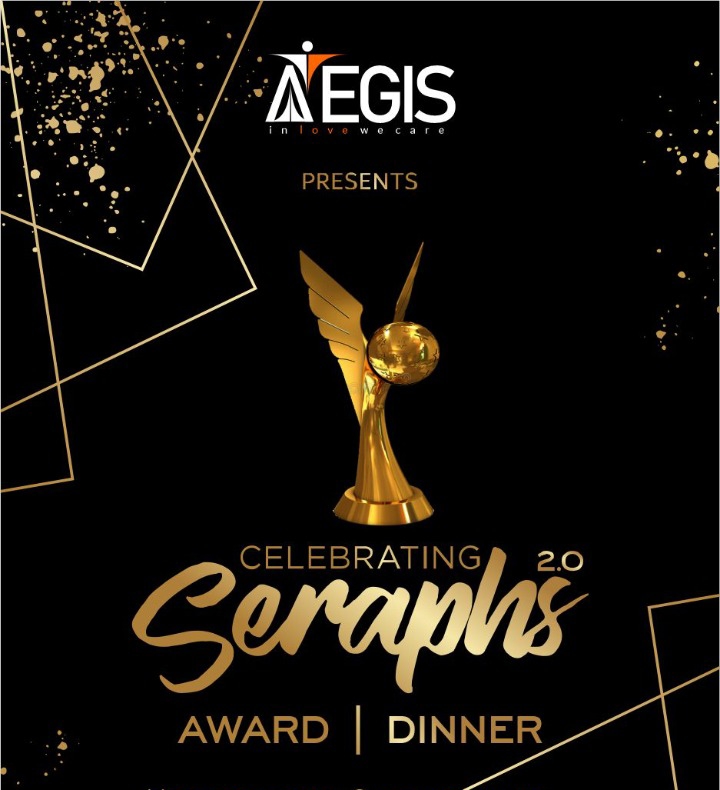 AEGIS have announced the details of the second edition of the event, as well as what to expect. The team in a statement disclosed that this year's award ceremony promises to be rewarding and exceptional.
Celebrating Seraphs is an event organized by the AEGIS TEAM to celebrate some outstanding seraphs that have proven their worth both within the church and in the larger society. This year's event involves Award presentation, life-changing ministration, prophetic declaration, entertainment . etc.
The team, however discloses that this year's Award Presentation segment will involve 7-categories. Individuals within the church were selected to serve as Award Nomination and Review Committee for the team.
The Award Nomination and Review Committee has selected six nominees for six categories while the seventh category which is MOST OUTSTANDING SERAPH AWARD will be selected by seraphs across the globe via a voting method on social media.
The MOST OUTSTANDING SERAPH Award was borne out of the vision to celebrate a Seraph who has shown excellence in competence and character within and outside the church. This category involves great Seraphs that have achieved a feat worthy of recognition within the last year, as nominees while the overall winner will be decided by the popular vote for nominees of this category.
This year's event will be having the creme de la creme of the church in attendance and some representatives of the government who are Seraphs . At the same time we will be showcasing some individuals within the fold that have achieved an excellent feat in our society.
"This year's event is proudly sponsored by Amuwo-Odofin Local Government and ably supported by TrustField Reality Ltd, BEBE SACCO, and many more. The team also have partnership with some media outfit within the church.
The event will be broadcast live to all seraphs on different media platforms. The host of the event will be a Seraph from the entertainment industry while a renowned comedian will be on board to make the event memorable.
The AEGIS team has put all necessary arrangement in place considering all COVID-19 protocols, to ensure a hitch free event. Regardless of all, we can always celebrate EXCELLENCE, DILIGENCE & SMART WORK in God's Vineyard.
Leave Comments