I experienced my first outburst of the holy ghost at age 10, Toyin Dabíri recounts prophetic journey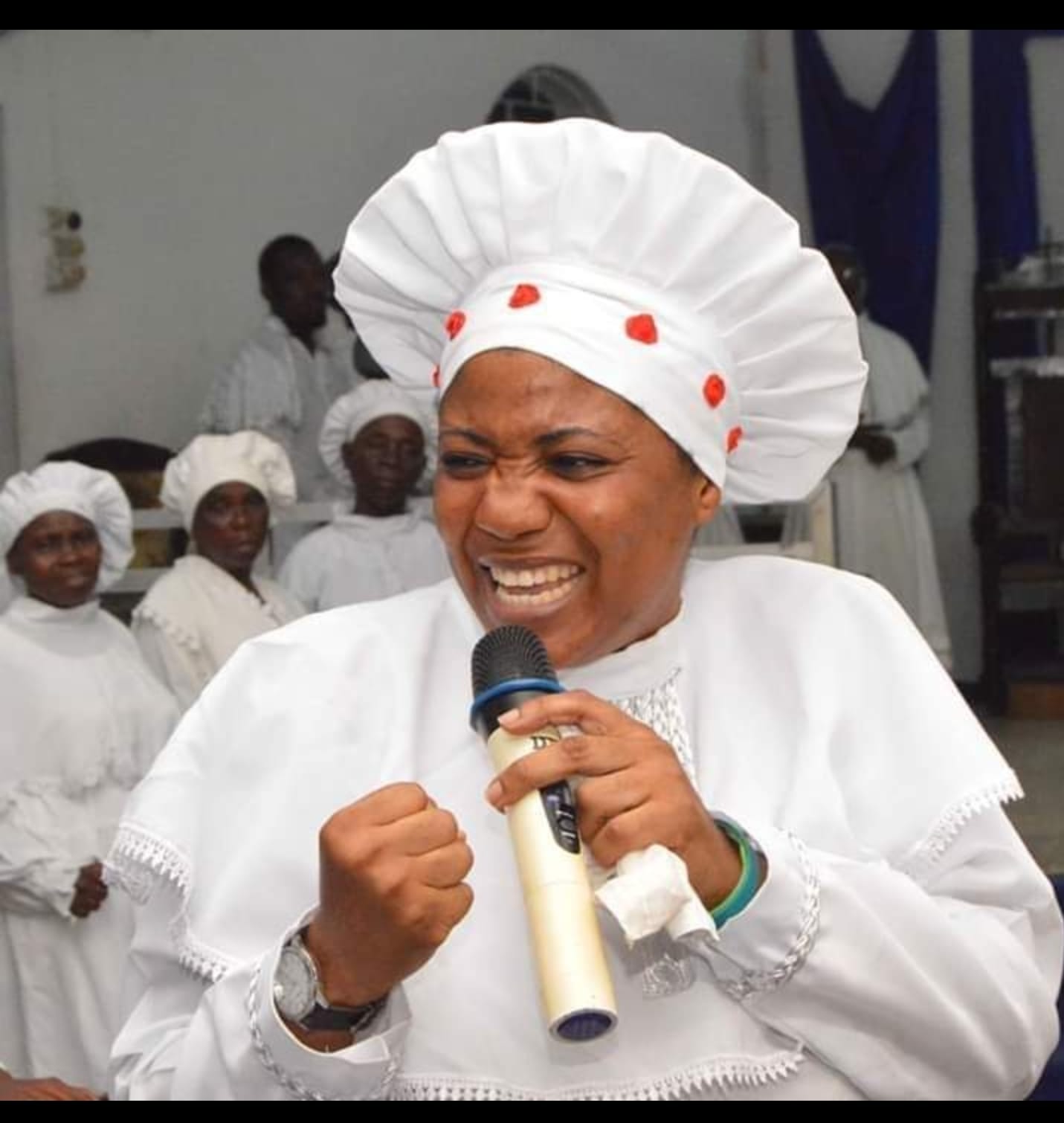 Can we meet you ma?
My name is Oluwatoyin Dabiri, a Snr Lady Leader in the Cherubim and Seraphim Church, I am a core 'Kerubu and Serafu' member, born on June 17th in the '80s into the Cherubim and Seraphim Movement Church, Surulere District Headquarters, Km4, Apapa Oshodi Expressway, Lagos. My father started a branch of CSMC Surulere district in Isolo, now Agbala Iwosan which started from our parlor. He later left the church to start another branch along Abaranje also in his compound. I have been around the church environment since my childhood. I have learned so much about the C&S doctrine. I am partially into ministry and run a business too.
Despite you being around the church.
Can you share your salvation story with us?
I tell people the fact that being born into a Christian family doesn't mean you are born again. I deliberately gave my life to Christ in the year 1997 while I was still in secondary school. Leaving secondary school facing the test of lives, I rededicated my life to Christ in 2000. Ever since God has been faithful.
Tell us about your prophetic Journey
The first time I experience the outburst of the holy ghost was at the age of 10. My mummy actually doubted the gift of God because I have mastered different tongues from our Aaronites in church but God later ministered to her that he was the one working through me. The manifestation became stronger in the year 2011 and more revealing. The journey has been tough because of the kind of Sect we find ourselves with the segregation amidst others which actually relegate women in the prophetic. By the grace of God, we have been at it and we are still on it.
You were born in the C&S church, what can you say about the fold?
Vividly, If people reincarnate, I will always want to be a C&S member. The point is just that the C&S of then and now, There has been a tremendous change, the change which evolved with more depth in God's word. I also thank God for the church I was born. Ayo ni o Surulere was different, the biblical soundness and the knowledge of the word of God. I owe it to the church, we started from infant 6 to higher classes. The structure has molded men.
Tell us a bit about your ministry?
I don't have a ministry, I am a "Serafu". There is something that bound me with our hymnals. People who know me well knew am a lover of hymns. My first programme was the hymnal revival, another one coming up this Thursday tagged the power of praise. I don't have a ministry, I just plead to God to make me relevant and do his will.

What is your favourite C&S hymn?
For every situation I have a favourite hymn, I don't have a favourite hymn in general. My favourite thanksgiving hymn is "Gbo orin eni irapada", for prayer " Bi agbowo ode ni". Whenever I am down, I sing myself into "Igbagbo mi duro", "Mo ti Jesu lore"
With yout personality in the church, what would you say are some step you plan to take to positively your generation?
I can say with the grace of God, I am doing that. I believe if am not doing that people wouldn't want to have a close relationship with me. I see people come to my Facebook page to tell me their testimonies. My best testimony I got last year was from a Muslim. I can say vividly we are influencing and most importantly bring people to Christ.

With the state of the prophetic ministry, share with us your perspective about the ministry.
Until the ministry understands the essence of the ministry, they won't move forward. Prophets from Inception are territorial commanders, prophets are not mediocre. The prophetic ministry is a ministry that brings people to alignment. If the prophetic ministry has one voice, the C&S church will have one voice.

From the study, we discovered the Christian values of the C&S church are low, could you shed more light on that ma.
It is because we really don't reference God. There is a saying in our church that God is interested in your spirit, not your body which is actually not so. In our church, we find people with diverse gifts but the fruit of the spirit is lacking.
Your advice for the younger generation
Be true with God, know your God, Let him know you. Have a relationship with God, seek good knowledge.
Leave Comments