C&S YOUTHS SHOULD STOP CASTING THE CHURCH ELDERS ASIDE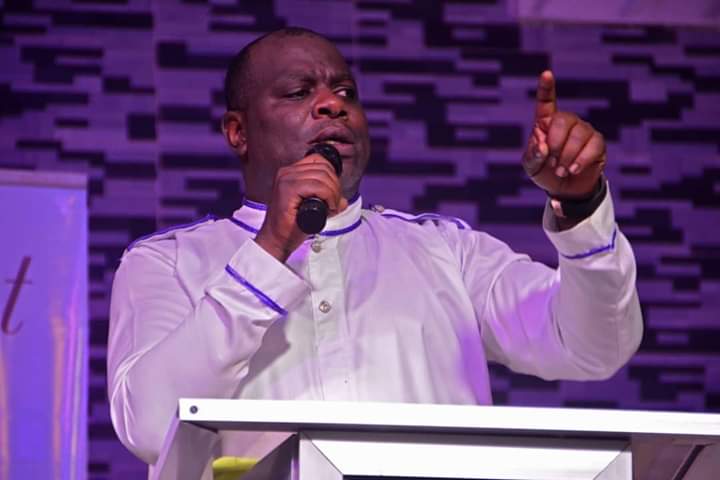 Can we meet you sir?
My name is Prophet Gideon Olu-Akinrinola. The Lead Servant House of Praise, Cherubim and Seraphim Evangelical Ministry, UK.
Can you give us a brief of how you became born again?
This happened about 35 years ago, precisely 1984 during an International Youth Conference held in Lagos. Then I was representing Boys Brigade of Nigeria, where we had delegates all over the world.
Were you born into the C&S fold or as time went by, you joined the C&S church
I was born a Methodist. My Dad attended Williams Memorial Methodist Church, Ago Ijaiye, Ebute Metta. He is an accredited lay Preacher and also co-founder of Methodist church Festac Town. We became members of Cherubim and Seraphim Movement Church Surulere in 1976.
Tell us about your ministry. How you started and the journey so far?
As I said, we became member of Cherubim and Seraphim Movement Church Surulere through late Special Apostle Pastor Oluwole Wright. Thank God for the Discipleship programme from the Children Ministry. My Apostolic and Prophetic foundation is from AYO NI O Surulere. Thank God for my Dad, Special Apostle Samson Ayinde Akinrinola. He is an Evangelist and also accredited lay Preacher. He takes me along whenever he is going for ministerial duties. I never planned to become a pastor or prophet. I was just enjoying my fellowship with the Holy Spirit. According to 2 Timothy 2:15 "Study to shew thyself approved unto God, a workman that needeth not to be ashamed, rightly dividing the word of truth." Cherubim and Seraphim Evangelical Ministry, UK; started as a vigil group in Nigeria which later became a church in UK after I was released in 2016 by Prophet G.O Fakeye General Leader Surulere Ayo ni o, after serving 9 years in our London Branch (Cherubim & Seraphim MovementChurch Surulere. Parklane UK).
What can you say about C&S church?
Egbe kerubu ti ye, So fun mi lekan si
Jesu Kristi l'Oba Ogo, Olugbala l'Oba lye
Egbe kerubu l'Egbe lye, Egbe Kerubu ti ye.
Egbe: Iyanu, Iyanu, Iyanu Egbe Kerubu ti ye.
I love my church. I had the grace of attending other denominations Bible School. Between 2002 till date. The main reason is to under study other churches. I attended WOFBI, Daystar Leadership Academy, RCCG Bible college, Aston Bible Institute and others. Cherubim and Seraphim is dynamic Church built on a solid rock and great commission with all five fold ministry according to Ephesians 4:11, "It was he who gave some to be (1) apostles, some to be (2) prophets, some to be (3) evangelists, and some to be (4) pastors and (5) teachers".
What's your favorite hymn? Why?
Jesu iwo oba mi,Iwo ni mo gbekele
L'aye yi nko lenikan, leyin re wo'ba mi
Torina gbemileke, gbemi bori ota mi
Kin layo kini'segun, lo ojo aiyemi gbogbo
How do we cultivate a sense of biblical, godly community in C&S church?
By Following the Principles God gave to Joshua in Joshua 1: 8.
"This Book of the Law shall not depart from your mouth, but you shall read [and meditate on] it day and night, so that you may be careful to do [everything] in accordance with all that is written in it; for then you will make your way prosperous, and successful."
What are some of the most important ideas and practices that will enhance the growth of a C&S church?
1. Sound Doctrines:
Paul speaks and warns about unsound doctrine in 2 Timothy 4:3-4, which says, "For the time will come when men will not put up with sound doctrine. Instead, to suit their own desires, they will gather around them a great number of teachers to say what their itching ears want to hear. They will turn their ears away from the truth and turn aside to myths."
2. Removing Barriers (things that are not scriptural)
Hebrews 4:16, "Let us therefore come boldly to the throne of grace, that we may obtain mercy and find grace to help in time of need."
3. Improve on our Liturgy and Services
Romans 12:2 New King James Version (NKJV)
"Do not be conformed to this world, but be transformed by the renewing of your mind, that what is that good and acceptable and perfect will of God."
What is your advice to the C&S youths?
Ecclesiastes 11:9
"Rejoice, O young man, in thy youth; and let thy heart cheer thee in the days of thy youth, and walk in the ways of thine heart, and in the sight of thine eyes: but know thou, that for all these things God will bring thee into judgment."
Let's stop casting our elders aside, appreciate them and work with them in order to bring transformation to C&S. Thank God for the vision of our Rev. Mother Abimbola Ajayi for the youth and others. Let them take advantage of it.
Finally sir, how can we improve in our prophetic ministry?
Hmm. This is the core ministry .
1. There must be Prophetic Accountability.
2. Prophetic Monitoring & Control.
3. Prophetic & Self development
4. Change
Leave Comments