I saw Orimolade twice in my dream as an unbeliever - Prophet Moses Agbabiaka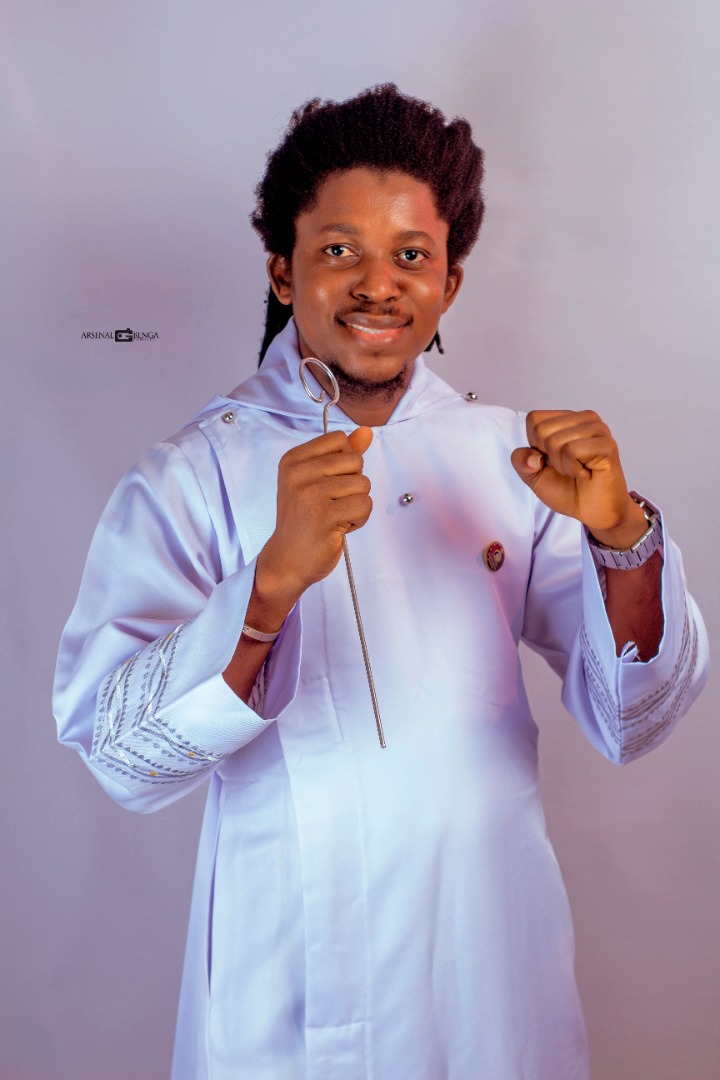 Our "FACE OF SERAPH" for the week is Prophet Moses Agbabiaka, popularly known as Waylighter. Speaking with our correspondent, Elijah Omosuyi, he disclosed how he encountered Christ in a dream where he saw Saint Moses Orimolade.
Enjoy
Can we meet you, sir?
Prophet Moses. Olawale Agbabiaka (Ajarah eleso), Minister In Charge of the Holy Trinity Evangelical Church (aladura) New Jerusalem Parish and Convener of the True Vine Global Ministry TVGM.
Can you share your salvation story, sir?
I met Christ through dreams, Baba Orimolade appeared to me twice, then as a Muslim, that made me join C&S Church but then I wasn't born again until I went to a programme where the drama group did a scene that made me encounter Jesus. It was a day of a great turnaround in my life as a Christian.
Were you born into the C&S fold or as time went by, you joined the C&S Church?
No, I wasn't born in the C&S church, I was a Muslim, from a Muslim family but by God's grace, I am the only Christian and PROPHET in my family.
Tell us about your ministry, how you started, and the journey so far?
It was inspired by the Holy Spirit, my vision drove me to start my ministry. True Vine Global Ministry started from write-ups before we began to make it a reality. Tvgm_Re-evision, Tvgm_SinglesMingle, Tvgm_ExploitsExperience, Tvgm_NightOfJacob (NOJ) all this started with write-ups on social media before we started hosting them. The Lord has been faithful in his work in the ministry.
What can you say about the C&S church?
C&S is Christ's Movement On Earth. I am proud to be one. There is no organization or movement you won't find bad eggs. But I appreciate all the goods in the fold.
What is/are the thing(s) you love about the C&S church?
I love the Revival, the Gospel, and the Prophetic. The revival isn't about clapping, but touching lives and bringing souls back to Christ. So many Muslims and lost souls like I was are now Christ Soldiers.
How do you feel we can improve the prophetic ministry of the church
Improving the prophetic ministry means, we need to go back to the roots, restructuring what has been lost with seminars, workshops. We lack thorough teaching and discipline. It can be achieved if our leaders can come together with the same vision.
Finally, a word for the church and the youth.
Let Your church bear the fruits of the Spirit.. let it all be about Christ and Salvation.
Youth needs to change their mindset from the old, and realize Christ alone can be their mentor, youth should let the word of God be their guide and guard.
Leave Comments