UNITY! THE MOST ELUSIVE ELEMENT IN THE CHURCH - Pastor Olusegun Adewunmi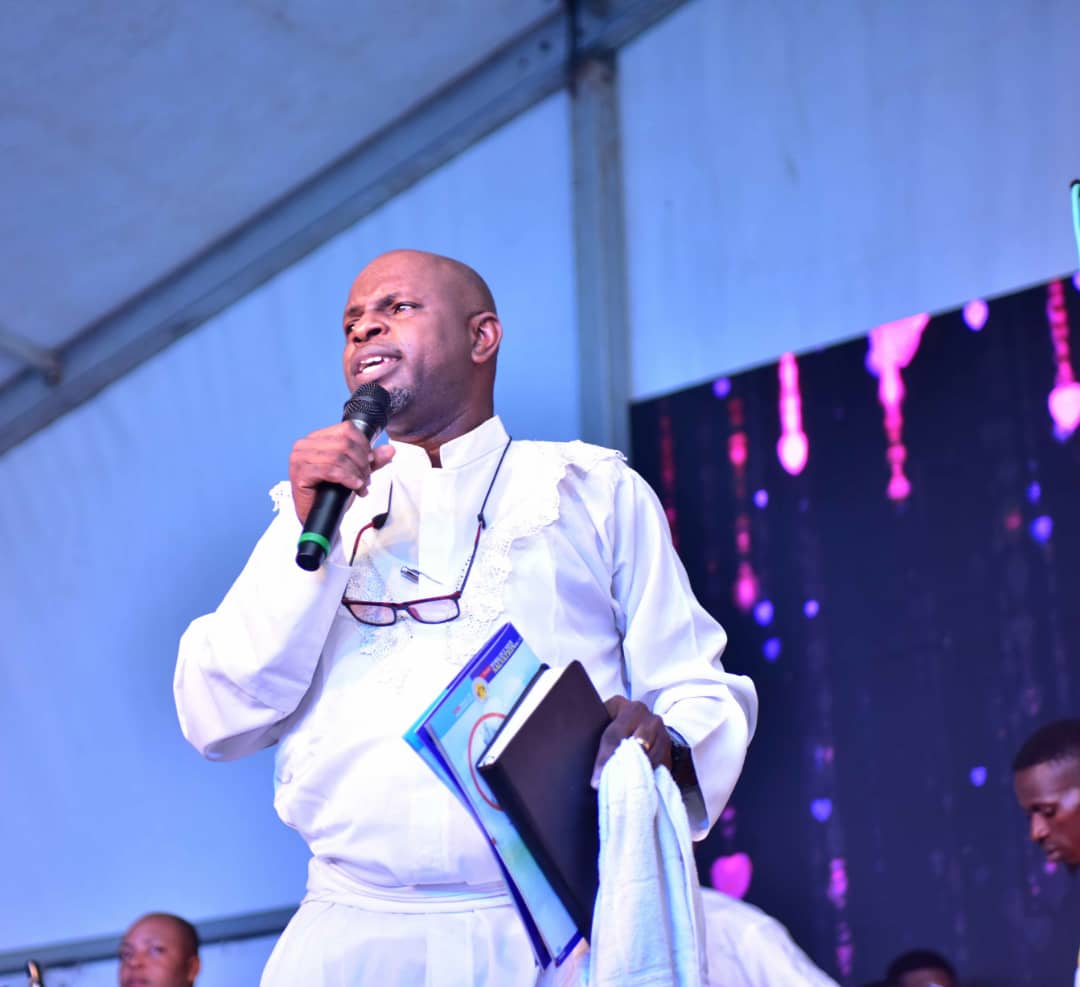 Can we meet you?
My name is Pastor Olusegun Adewunmi, a special apostle of Sacred C&S Church and a graduate member of C&S Church Unification Campus Fellowship.
Were you born into the C&S fold or as time went by, you joined the C&S church?
Yes, I was born into the fold.
Can you give us a brief of how you became born again?
Really, having been born into a strict Christian home and from priesthood lineage in C&S church, I had the grace of being taught the way of the Lord from my childhood days. But talking about personally experiencing God, it was at my university days in Ado-Ekiti back then I experienced Christ which turned my life around beyond my normal Christian upbringing.
What can you say about C&S church?
C&S Church is a pentecostal church founded by Christ through his servant, St. Moses Orimolade Tunolase and I have no doubt in my mind that it is indeed "the last ark of salvation" by God to save humanity from the perilous time.
What's your C&S favorite hymn? And why?
Oh! I have so many of them. Infact almost all the hymns are my favourite except the ones I don't know the tune.The C&S hymn book is my second Bible. Divinely inspired & written from the powerful word of God which to me enables it's potency. Hymns like; Gbo orin eni rapada, orin iyin titun; Si O olutunu orun; E wole f'oba wa; Onisegun nla wa niyin and many others.
Tell us about your ministry. How you started and the journey so far?
Well, I am a product of grace, and I enjoy so much grace of gifting from God. All I can say is that I'm in His service either through music, teaching, prophetic, pastoral and apostleship work.
What is/are the thing(s) you love about the C&S church?
Everything about it, I know for a fact that it is a church of God. Despite some wrong perception from some quarters which of course I know is the handiwork of satan. That is not to say we don't have negative things or issues about the church, because we are human beings and are prone to make mistakes and err, so there will always be issues. Even God confirmed d fallibility of human beings in d book of Genesis.
Is/are there any thing(s) you don't like about the C&S church as a whole? If Yes, what solutions can be proffered?
Yes, there are things that could easily be termed unchristian and ungodly that we need to work on, change, repent and renew or repent from.The issue of relegation of the word of God through teaching, evangelism which are actually the main mandate of the ministry (church) at the beginning. The church started as a Bible fellowship, teaching & evangelizing the world as well as fervant & efficacious prayers. These are the core competencies of the church at the beginning and seeing them relegated is most dislikeable for me. The issue of charlatans parading themselves as prophets or seers is another. Administrative incompetencies in our church is part of it and so many others. But all this does not erase the fact that it is a church of Christ. Even Christ had raised issues with His 7 earliest churches in the book of revelation 2 & 3. All we need to do to correct the anomalies is to pay attention to the word of God, Bible studies & training, evangelism, specialised training for our ministers, priests, pastors, prophets, apostles, administrators and church leaders etc. We must pay adequate attention to education in our church and return to fervant prayer. There is a hymn that says: Jo majeki fitila egbe yi ku, jo majekota le ri gbese, jo tun gbogbo ibaje inu re se...
Is there any advice you have for the church that would make the fold better and what's your advice to the C&S youths?
Unity! That is the most elusive element in the  church and the enemy is using it as an instrument of drawback in the church. Unfortunately, we are not realising this. We are all engrossed in superiority contest or fight trying to compete with each other, struggling to out do ourselves instead of cooperation, we are in competition. Jesus prayed for the unity of His disciples before He was taken up. He knew the devil will attack us (Christians) with it (disunity or lack of unity)
Even we youths are not spared. We are all gradually & consciously or unconsciously allowing the evil spirit of disunity to creep into us. So many of us are guilty of those issues we accuse our fathers and leaders of. Thank you.
Leave Comments