I Started Balm of Gilead Music To Help Myself And Other Talented Seraph Artistes - Prophet Gabriel Oladipupo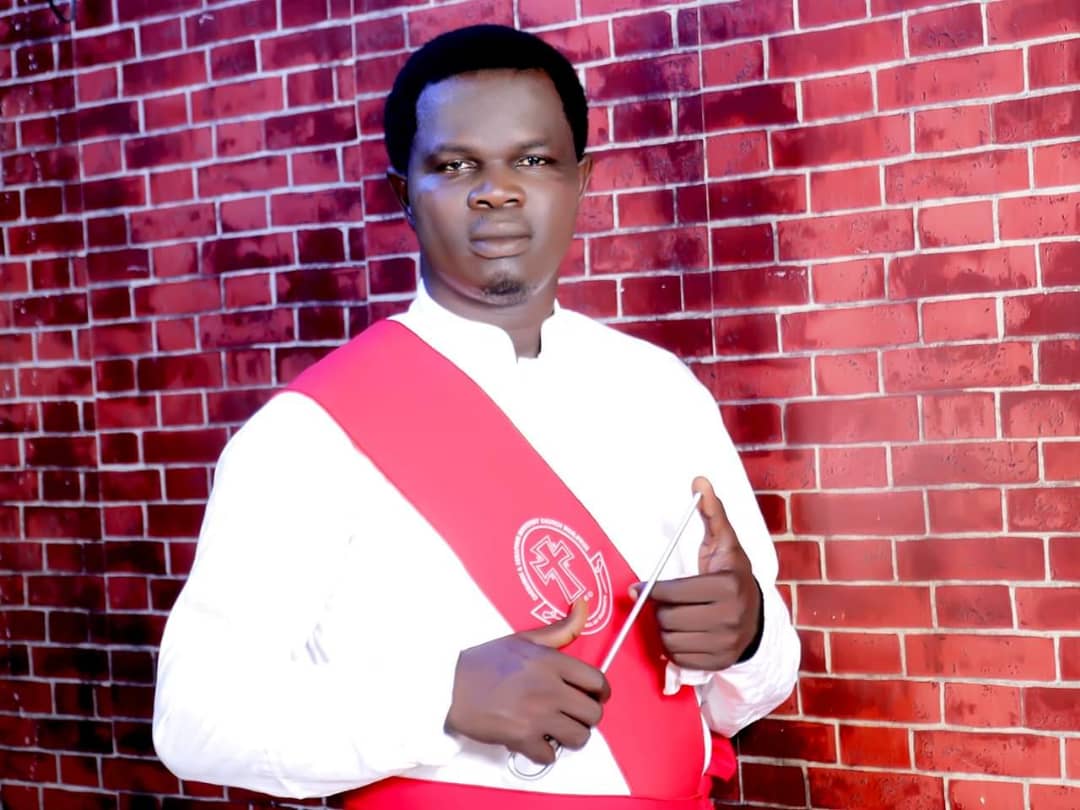 Prophet Gabriel Oladipupo is our FACE OF SERAPH for the week. The man of God, with the prophetic mantle, also doubles as an entrepreneur. Seraph Stories had an engaging interview with the prophet of God where he shared insights with us about his prophetic and music ministry.
Can we meet you?
I am Most Snr Apostle Prophet Gabriel Oladipupo from Oke-Oyi Oja Ilorin East, Kwara State. I am a member of Cherubim and Seraphim Movement church by birth from 15th of May 1978, and up till date I'm still a Seraph. My primary school was in Kwara state, while my secondary school was in Lagos State at ILUPEJU COLLEGE, ILUPEJU. I am a graduate of LAGOS STATE UNIVERSITY (LASU) where I studied Industrial Relations and Personnel Management. Presently I am the CEO of the following companies: BALM OF GILEAD MEDIA, BALM OF GILEAD MUSIC and ATGOS NIG LTD. They are duly registered with CAC and they are functioning very well. I'm married to Snr Lady Leader GABRIEL TEMITOPE ADEKEMI, who happens to be a Sunday school teacher. To the Glory of God we are blessed with two children, JOSEPH and JEDIDIAH.
What can you say about C&S Church?
C&S is a church I love so much and I'm proud to be one of them.
Can you tell us about your prophetic ministry, how you started and the journey so far?
  My prophetic ministry is a gift to me and my entire family with a purpose to liberate the family and serve in the vineyard of our Lord Jesus in order to win more souls to the kingdom of God. I was ordained a Prophet officially at Mount Horeb on the 3rd of May,  2013. God gave me one mandate, which is to bring hope to people through the word of God and interceding on their behalf.
Tell us about your music ministry?
 My music ministry is an inherited ministry. My mother is a good chanter in the church while my father is a good drummer, my late elder brother played all kinds of instruments and was a good song composer like myself. I am also a good singer and I compose spiritual songs a lot. The popular song "OSE OLORUN IDERA, OSE OLORUN IDERA" used today by institutions of higher learning was composed by me during Surulere youth fellowship vigil in the year 2009. I have released one well accepted album titled 'TIMILEHIN'. It was this album that formed the bases to register Balm of Gilead Music in the year 2005 for the  purpose of marketing and promotion. When I discovered that the present marketers were not ready to promote new artistes except for ready made artistes, Balm of Gilead Music was registered in order to help myself then and other young talented seraph gospel artistes. To the glory of God apart from my own album, we have promoted more than four artistes who are well known today and we are also helping the established ones to distribute their works. Presently I am the assistant P.R.O of the Music Label Owner Association of Nigeria. In the year 2016 after a short visit to South Africa I discovered that there was a need for a total video recording outfit. In 2017, I registered a new company called BALM OF GILEAD MEDIA, this is because I have a taste for a good video production, which I want to achieve for everyone that comes across my way in life. You can check my youtube page to see some of my team's hand work on BALM OF GILEAD TV.
Looking deeply into the music world especially the gospel music ministers, what is/are the wrong deed(s) you have observed so far?
  A lot of wrong things I have observed, there are many good things I have also observed too. That's why we are coming up very soon with a program titled "Gospel Music Minister Convention", with the theme 'STEWARD OF GOD MYSTERIES IN GOSPEL MUSIC- 1Cor 4:1'. This is to tackle many wrong doings. We have observed and also provided an acceptable way to bring glory to the name of the Lord.
What is your advice to the young music ministers out there seeking the limelight?
They should allow God to dictate for them and be patient for God's time, also not to allow money be their first priority but winning souls for God first, and every other things shall be added unto them by God.
What advice do you have for the church?
We should all have one mind, one focus, with aim of achieving all our set goals together through team work and unconditional love for one another.
What is your advice to the C&S youths?
 C&S youths should try to have one voice and be ready to learn and study the scripture to show themselves approved unto the Lord. We should stop condeming all our founding fathers and elders. If we see anything that we are not happy about, we should approach them with all humility to express our displeasure and never with arrogance. I'm glad the youths are doing well now in which I'm also part of the flying jet.
Leave Comments