Know Yourself Well Enough Before Taking A Spouse Says Titi Ogunleye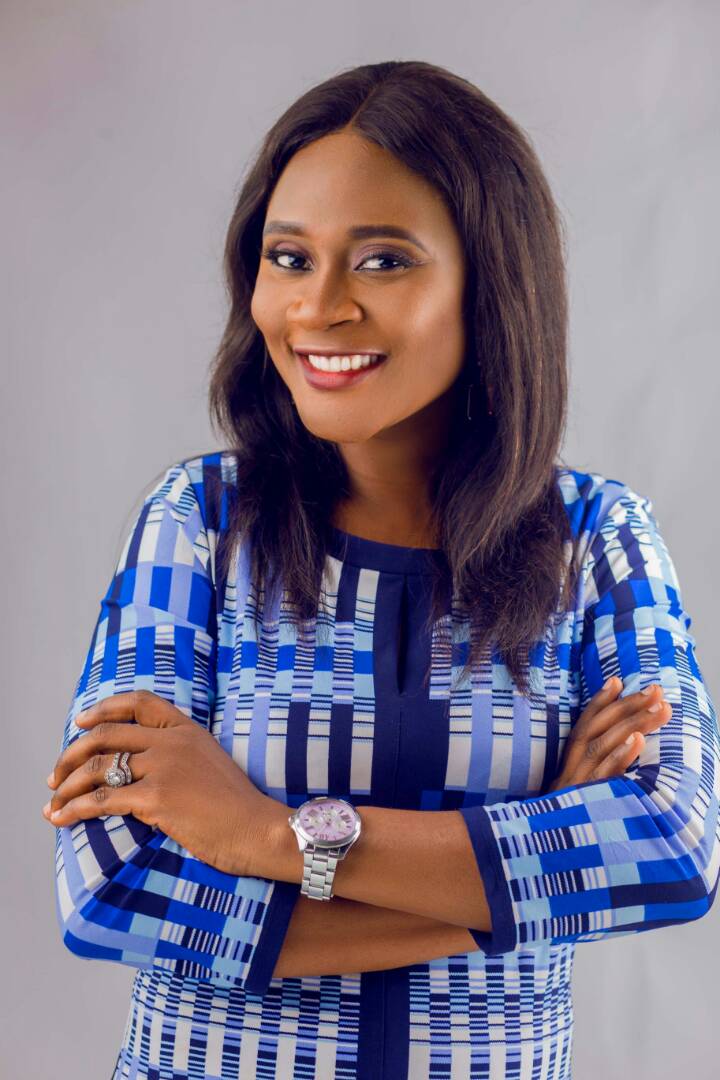 A good marriage isn't something you find, it's something you make. This week on face of Seraph, we had an interview with the seasoned marriage counselor Titi Ogunleye of Relationship Matters; a platform for equipping and empowering people in their relationships and the author of a new book titled "HOW TO WAIT"(A guide to waiting on God for supernatural testimonies). She shared with us great insights and revelations about marriage and relationship.
Can we meet you?
My name is Titilayo Ogunleye, I am the convener of the Appointed Time Singles event. It has been attended by a large number of passionate young women and men. This is an event that was birthed under the leading of the Holy Spirit for the equipping of single women and men. I am also a trained Christian premarital counsellor with many years experience. 
Were you born into the C&S Church or as time went by, you joined the C&S church?
I was born into the C&S Church. 
Tell us about your ministry. How you started and the journey so far?
Well, it all started in 2017 though I have had the vision right from when I was young to support and empower women so they can truly become who God has created them to be, but I found the core of my purpose in 2017 when I decided to serve a friend who is in line with my passion in helping other women and few men then with their relationship issues. My friend saw that when I give advise to singles they usually come back to testify to how the advise was so helpful and after a while she encouraged me to pursue my purpose. This was how I started the ministry, most Importantly with the help of the Holy Spirit. 
With the experience you've had so far on relationship and marriage matters, what definition can you give to it?
Relationship for me can be defined as mutual agreement to achieve a purpose or thing. Marriage is a spiritual bond or union between a man and a woman.
Is it true that there is a perfect marriage, no misunderstanding, fight or quarrel?
Laughs!  Perfect marriage how? As long as we can't have perfect people then I do not think we can have a perfect marriage because it is the people that make up the marriage institution. Sometimes the misunderstanding, fight or quarrel shows that we are unique in nature. Therefore two people in a marriage will go through all that but that doesn't mean they are bad or the marriage is a bad one.
As you journey through your ministry as a marriage and relationship counselor, what are the lessons marriage has thought you so far?
Hmmmmm, a lot but I will mention one or two;
1. Marriage has taught me how to be sacrificial, to enjoy a great marriage you need to go all out to support one another because in marriage there is no 'Me' but 'We'.
2. Marriage has taught me to never forget my purpose, as marriage isn't an excuse not to fulfil the purpose of God for your life. Yes, in fact marriage should propagate you towards your purpose because our purpose is also part of our marriage.
What major challenge(s) should one watch out for when in marriage?
One of the major challenges one should look out for in marriage is a Godless marriage. A marriage where a spouse doesn't know or love God, they can not know or love one another. And that's a big challenge. The exception of the love we show to others flows from the abundance of our love for God. The bible says 'do not be deceived, whatever you sow you shall reap' that means you can't give what you don't have. Love is God and God is love, therefore to love a man you must truly love God. This is the foundation every Godly relationship sits on to birth a kingdom marriage.Another thing is when spouses lack good communication skills. Such marriage will be in big trouble.
What do you think is the cause of divorce and what are the possible ways to curb it?
The cause(s) can't really be defined because marriages vary and so do people in marriage. Marriage is personal but from experience (when I say experience I meant counselling people). one major cause is lack of true and good communication skill. Most couples don't communicate. They talk but they really do not express the depth in their minds. So one of the ways to curb or reduce the rate of divorce is to ensure that intending couples undergo proper communication skills class during their premarital counselling session and this should continue in marriage. 
Is there any criteria to look out for in choosing whom to marry?
Things to look out for is dependent on who you are and what compliments you either as a man or a woman. But after you have looked for all, ensure you look out for a Godly man or woman that fears the Lord and honor men.
What are the common mistakes people make before marriage which sometimes become a challenge for them when they get into the marriage?
One of the mistakes people make before marriage that becomes a challenge in marriage is if you have a hidden agenda or story you know may affect your marriage in future and never share with your spouse. I mean never be a deceitful person.
What advice will you give the youths who are also planning to go into the institution called marriage?
My advise will be to know God; like know Him by having a deep relationship with Him so when He speaks you hear and obey. Also know yourself well enough before taking on with another individual and be committed. Because marriage is the only journey you embark on without any plan B until death do you part.
Leave Comments