C&S CHURCHES CAN BECOME ONE -Olajuwon O'Michael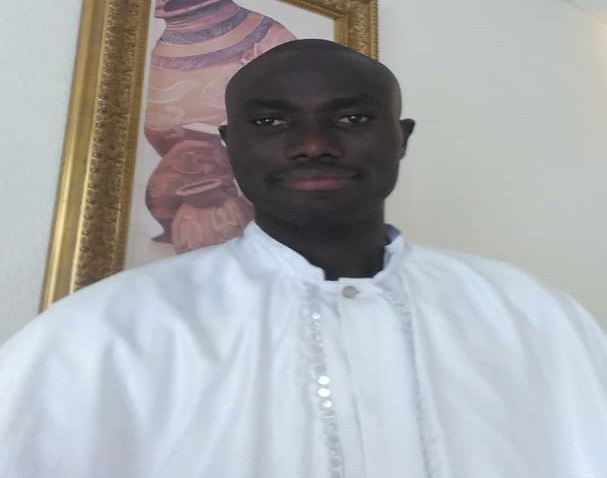 Can we meet you sir?
My name is O'Michael Olajuwon.  The MD/CEO of Michael Seeds - a consulting firm for both profit and non-profit organisations with interests in logistics and agriculture and the presiding pastor of City of God - an arm of Michael Olajuwon Ministries. I am an alumnus of Olabisi Onabanjo University and University of Lagos. I am married happily to Eniola Oluwaseun Olajuwon and blessed with three wonderful kids: Glory, Grace and Greatness.
Can you give us a brief of how you became born again?
 Well, I have always lived a Godly life from my childhood as I was raised in a Christian home however I affirmatively dedicated my life to Christ May 2007 at Daystar Christian Center when I completed a Diploma programme of the leadership academy.
Were you born into the C&S fold or as time went by, you joined the C&S church?
 I was born, bred and buttered in the Cherubim and Seraphim Church.
 Tell us about your ministry. How you started and the journey so far?
 Michael Olajuwon Ministries is a supernatural conglomerate committed to the task of transformation, leadership development and practical teaching of the word. The Ministries carry out their core mandate through the following arms:
- MICHAEL SEEDS LEADERSHIP INSTITUTE: This is a crucible for moulding and refining leaders of today and tomorrow. The institute train leaders and executives of organisations challenging them to build lasting legacy-oriented organisations.  Through strong partnership with various youth organisations, the institute has raised credible and sizable leaders who are now making impact in the society. 
-CITY OF GOD BIBLE CENTRE: This is a platform for thorough and indepth exposition of the word of God. This is where the practical teaching with up to date relevant application to life of the word of God is guaranteed.
- MICHAEL SEEDS PUBLISHER: This is the publishing arm of the ministry with focus on publishing and distribution of books, magazines, journals and relevant materials. To the glory of God, we have published two books: Love Instinct and A beloved church - the Cherubim and Seraphim, which has been in more than five countries of the world and also three books waiting to be published.
What can you say about the C&S church?
 I can say alot about the C&S church and that's why I wrote the book: A Beloved Church: The Cherubim and Seraphim. I encourage you to get a copy and read, the book is incisive,  revealing and expository on who the Cherubims and Seraphims are. If I start here we will not leave but go get the book and read then you will know how blessed Africa and indeed Nigeria is to be the birth place  of the church.
 What is/are the thing(s) you love about the C&S church?
The virtues I love about the church are: the spirituality, care and concern  for the poor,  musical prowess and above all the divine ordinance upon the church.
What are some of the most important ideas and practices that will enhance the growth of a C&S church?
 I wrote a whole chapter on this in my book. Like I said in my introduction, I'm a consultant and I have preferred development strategies for organizations which today are better for it. So I sat down sometimes ago and said to myself what can be done to and for our beloved church? I prayerfully went into research and through the leading of the spirit I came up with ways to move the church forward, which I wrote in the book and I have been teaching all over based on invitation. And to God be the glory, you will agree with me that the church has improved tremendously.
 Can you shed more light on why we have different kinds of C&S and is it possible for us to come together and have only one church?
 This is a very germane question. First and foremost, it is the will of God for the gospel to be preached all over the surface of the earth, according to Matt 28:19, the church is fulfilling the great commission as given by our Lord Jesus Christ. However there is no way people will do the same thing the same way. There will always be a degree of variance due to so many factors like temperament, experience, exposure, calling, envy, rivalry e.t.c these are partly responsible for the different kinds of the C&S church we have today.
Furthermore I have come to understand that another reason why people set up their own local assembly is because of dissatisfaction with the status quo. If you worship in a place and you are not fulfilled perhaps your gifts are not employed,  you are not growing and you feel there is more to what you are getting and you made every move to get things going but all to no avail then you move on.  Another issue is leadership. By the providence of God upon me, I traverse the church widely, I can boldly say that there are some leaders who should still be under tutelage. So it gets to a point that some of their followers cannot condone their immaturity anymore and they move on. Then another issue is conflict which I wrote in chapter 7 of my book.
As regards coming together I believe the church can come together with God, because with God all things are possible and it's already happening under Unification. However, it will require more of tolerance, patience, wisdom and prayer.
 Is there any advice you have for the church that would make the fold better?
 Firstly we should keep the heritage we have. Psalm 16: 6 says "the lines are fallen unto us in pleasant places and that we have goodly heritage", then 2 Tim 1: 14 says "that good thing which was committed unto us we should keep by the Holy Ghost which dwells in us". 
We should dwell more on the word. According to Apostle to Paul in Acts 20: 32 he commends us to God and the word of his grace which is able to build us up and give us an inheritance among all them which are sanctified.
Also according to colossians 3:13 and 14 which says "forbearing one another and forgiving one another, if any man have a quarrel against any even as Christ forgave you, so also do ye. And above all these things put on charity which is the bond of perfections". 
And in Ephesians 6:13 which says "...and having done all, to stand".
Lastly, what are your advice to the C&S youths?
In addition to the above I will encourage the youths to take their stand in the society. Wherever they find themselves they should shine their light,  they should always remember that they are Seraphs. They are to be the beacon giving direction to others.  They should conduct themselves in a way and manner that will glorify their father in heaven and respect to their church. They should go ahead and be the best they are created to be knowing fully well that children of destiny should not live as destitutes. They are a royal priesthood hence they should be royal in all their appearance and conduct.
Leave Comments