Marriage is a serious business; a union of two forgivers - Onipede Olubunmi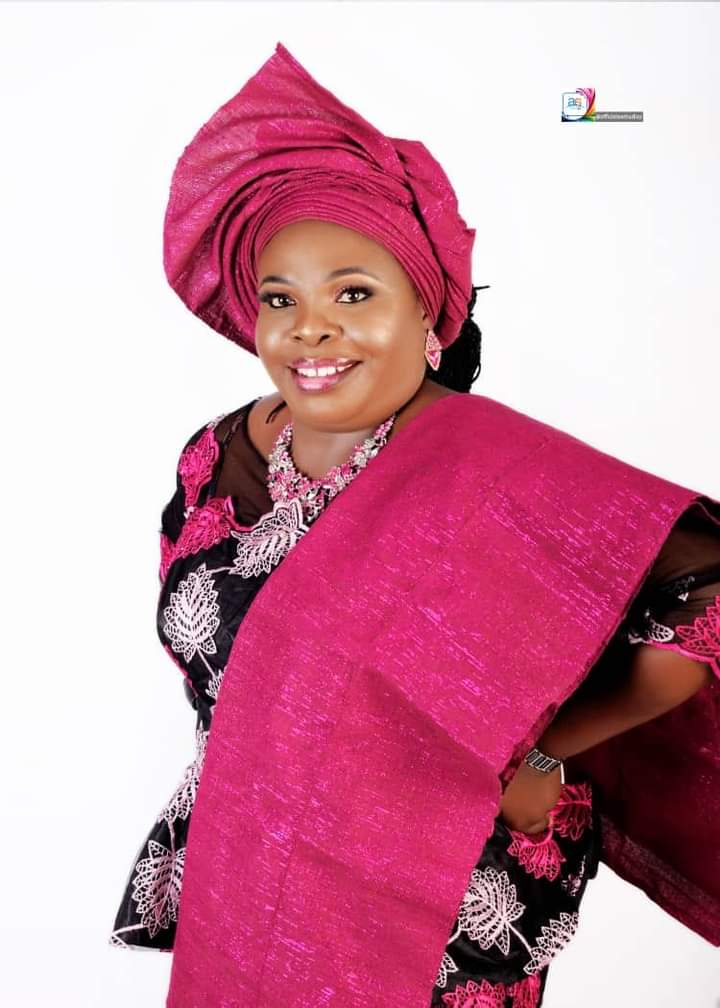 Our correspondent, Shola Afolabi was with Onipede Olubunmi, a Marriage Counselor, and a born seraph. She shared with Shola, her wealth of experience of over 20years in the marriage ministry.
Can we meet you ma?
My name is Onipede Olubunmi. I'm a native of Ile-Ife, born and nurtured in Lagos. I attended elementary and high schools in Lagos State.
I studied Psychology at the University of Ado- Ekiti. I also have professional certification in domestic violence, sexology, and family conflict.
I am a psychologist by profession, an interior decorator by skill, a public speaker/author by talent, and a businesswoman by passion.
Tell us about your ministry as a marriage counselor?
My ministry as a marriage counselor is a divine assignment and a passion that has been in existence for over 20years. As a professional psychologist, I find it very easy to combine my passion with my profession though there have been so many challenges counseling people and making them see marriage the way it should be. 
There is a session of our ministry that creates room for young people to accompany seminars. Also, our hook-up programs with the help of God have established more than 10 different homes for brothers and sisters having difficulties in finding a partner.
With your experience so far in the ministry, what can you say about the relationship and marriage of today?
Talking about my experience, I have come to realize that all marriages are unique because of the individual persons involved. Most things do not work for other people because of their upbringing, level of education, exposure, moral and cultural values, as well as religious beliefs.
There are also general principles such as mutual respect, kindness, love, affection, and attention are generally required by all partners to enjoy a good marital experience.
However, I must say here that marriage is a serious business and a union of two forgivers. People try to overlook so many things during courtship and complain about them in marriage, meanwhile, you can't ever change people in marriage.
Being responsible for marital obligations and vows can be difficult but that is the only way to enjoy your marriage. All marriages go through waves of challenges such as financial issues, joblessness, childlessness, sickness, family interference, and other forms of challenges that can show up at any time. The strength to carry on is dependent on the maturity of both partners.
Love is good but it is not enough to hold a marriage. We must be willing to stand the test of time with our partners, except at the point that our peace is being tampered with especially violence of any kind.
Are there perfect marriages, no misunderstanding, fight nor quarrel?
There's nothing as perfection in marriage because even as individuals, we aren't perfect. As I said earlier, anyone going into marriage should expect mistakes, imperfections, and errors from your spouse but they must be open to corrections and liberation. 
The fact that we are from different backgrounds means we must be ready to tolerate ourselves, and our life will be beautiful.
Are there criteria to look out for in choosing a life partner?
Yes! Yes!! Yes!!! Religion, culture and races, and other personal values.
- You don't marry out of pity.
- You don't get married for reproduction alone.
- You don't get married based on physical appearance only.
Marriage is a life contract, and so you must seek the face of God and be sure of what you can cope with as an individual. Many young persons rush into marriage because their friends are getting married, and that's the wrong thing to do.
There are signals you should not ignore before going into marriage because if you ignore them, they will come back to hunt you.
If you don't want your wife to work, don't bother marrying a career woman, if you don't like a man who passes the night out, don't marry a musician.
What major challenge(s) should one watch out for in a marriage and what are the possible ways to curb it?
Major challenges that one may be faced with are to mention but a few: Financial crises, childlessness or delay in childbirth, sudden hatred from in-laws, joblessness, medical ailments, change in behavior or spouse's attitude, change in way of life and relocation, etc.
The best way to curb some of these things is: First of all, couples must be prayerful and must be deep in the word of God.
Secondly, you need to talk about almost everything as you are planning for marriage. Deep dialogue that will even extend to the numbers of children you plan to have, the kind of job or business you'll both want to do years after, the kind of school you want your children to have, how you intend to take care of your siblings and parents, and many of that stuff.
Moreso, don't ever try to compare your marriage or relationship with that of anyone. Avoid social media influence. Once you're married, reduce the number of friends, and make your spouse your best friend.
Avoid grudges and secret-keeping that can make the other person feel unloved or unwanted.
Talk about your pasts and make sure you keep to your words. We all have our past.
Learn to say you're sorry. When you say it, mean it!
Don't refer to each other's mistakes, avoid name-calling and abuse of any kind.
Don't get used to bringing a third party into your marital issues.
Relate like siblings.
Women should avoid competing with their husbands. Allow him to be in charge. Men always want to rule, don't drag their space with them.
Husbands must love and pamper their wives, that's one of the best ways to keep your marriage and avoid rough edges in marriage.
Learning to appreciate little things,' THANK YOU' goes a long way, as well as "I AM SORRY" and " I LOVE YOU".
What are the common mistakes people make before marriage which sometimes becomes a challenge for them when they get into the marriage?
One of the major mistakes is the place of money or wealth. Most times, women especially run after wealthy men, but it doesn't work that way all long. A rich guy can also go broke. While the man you neglected just because he doesn't have money, a car, and even a mansion can have a sudden turnaround. Table turns, so never look down on anyone.
Another mistake is that some men choose a life partner based on her outer beauty, her family name or wealth, her level of education, and exposure. Some even get carried away with the person's involvement in the spiritual issues in the house of God, but honestly speaking, it goes beyond those things.
A woman does not have a degree but can be creative and make a good housewife. A man may not be rich but loving, caring, and supportive.
Body size is another major issue. Most men need to understand that a slim lady can suddenly become fat after having children, so, if you are that type of man who does not like a fat woman, you may begin to get pissed when such changes occur and this should not happen in a Christian marriage.
We are all God's creatures. We should learn to support each other to achieve whatever we want in life. Never take each other for granted.
What advice will you give the youths who are also planning to go into the institution called marriage?
My advice to the youths is for them to understand what they are going into before embarking on the journey. Marriage requires tolerance, understanding, mutual respect, true love, transparency, and the fear of God.
As a born seraph, what are the things you love about the C&S church?
I was born into the C&S Church over 45years ago, and except in recent times that the ministry is been polluted by hungry "so-called" men of God.
I love the mode of service of the church, the hymns, the garment, the revival, and many other activities. C & S used to be a church where people run for true and undiluted messages of God and spiritual guidance. I still believe that God is still using His own in His vineyard, despite the bad eggs. I love C&S and I will forever.
What's your favorite hymn? Why?
I love hymn 689( Ipinle ti Jesu Fi Lele leyi)
I like the rhythm, it inspires me and motivates me.
Finally, a word for the C&S Youths?
These are basic facts youths and singles must know:
- Choose a good spouse in the first place.
- A spouse who is truly good and kind.
- Be not too hasty.
- Go for a natural person, not a pretender.
- Don't be carried away with looks, they can be deceptive.
- Be conscious of your spiritual compatibility.
- Pursue the inner mind.
- Seek the inner beauty, the outer one may fade with time. If you do not get it right at the first choice, It becomes an everlasting regret. It will leave a scar in your heart and a wound that may not even heal up for years.
- Get a spouse who is truly good and kind, full of virtues and holiness to the Lord.
- Don't marry till you are sure that you can love entirely.
God bless you.
Leave Comments