ISRAEL CLASSIC TO HOST NIGHT OF HYMNS AND SACRED SONGS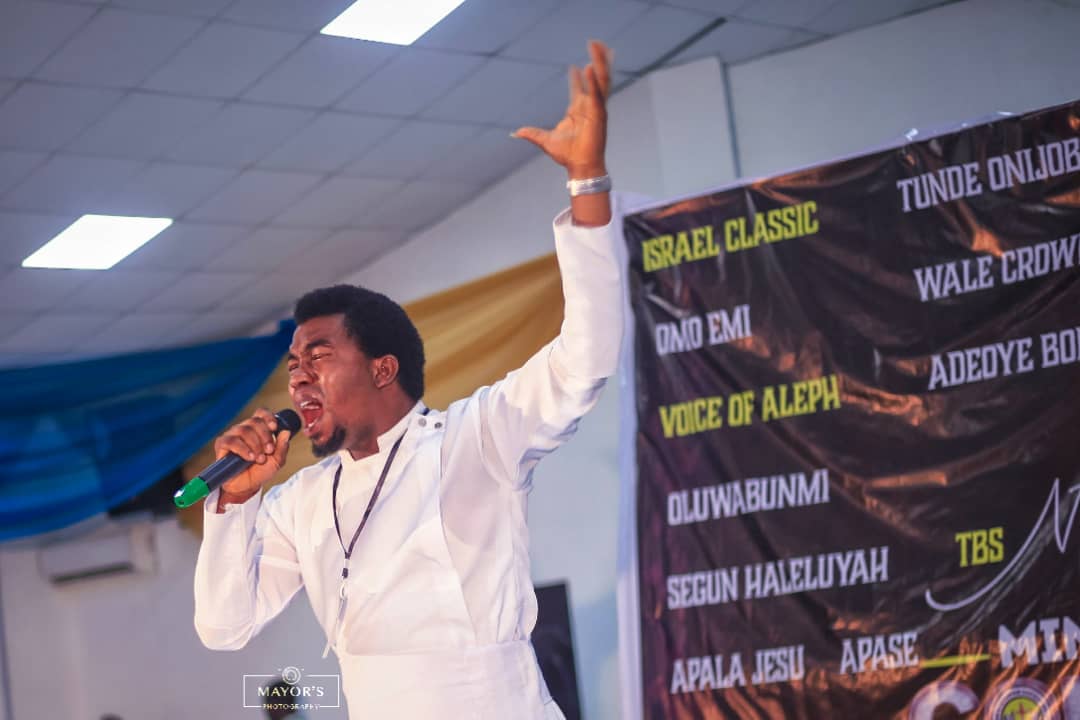 ODUFOWOKAN DAMILOLA ISRAEL popularly known as ISRAEL CLASSIC is set to host an event tagged NIGHT OF HYMNS and SACRED SONGS.The programme is slated to hold on the 6th December, 2019 at the Eternal Sacred of Cherubim and Seraphim Church Church, ITEDO JERUSALEM (Fountain of Joy) at 6, Oyebanji Cresent, Jerusalem busstop, Ajasa Command, Lagos State.
The monarch of Zion while speaking with a Seraph Stories correspondent  said,   "It was on a sunny day while pressing to access some supernatural possibilities, it came as a voice and I documented it. I also observed the lives of our great GENERALS in the ministry of CHERUBIM and SERAPHIM, I discovered they don't joke with HYMNS and they understand the spirituality behind it; for it was revealed that it has liberated multitudes. Hence, some of them were given this inspiration to compose the hymns we sing today.
Being a minstrel that antagonizes worldly songs in the church, who believes more in sacred (SPIRITUAL) songs at every worship service I leapt for joy when the Holy Spirit breathed the inspiration of this gathering titled NIGHT OF HYMNS."
The programme serves a purpose of correcting the Choir, Worship leaders, Music ministers, Choir directors and the Shepherds on how effective and spiritual our hymns are in this time of dispensation, only if we can follow the true gospel and rudiment of the sound. It will also serve a purpose of correcting the church of how efficient sacred songs maybe.
He expounded, " I've been a minstrel trained under the tutelage of the Holy Spirit. I observed carefully as Hymnals invoke the presence of God in me, then I began my researches on the sacred songs. I am so much excited about what the Lord is about to teach, reveal and do in this C&S denomination via this gathering. I believe God for greater manifestations, signs, wonders and a major encounter such that people won't recover from this encounter anymore."
Ministering at the event are great anointed men of God: Apostle Olarinde Ogunkunle, Prophet Oloruntoba Emmanuel, Pastor Damilola Karounwi and other spirit filled minstrel of the Most High God.
Leave Comments