We have faulted the ministries of our Fathers, Our ministries don't carry the real fire for revival - Pastor Segun Michael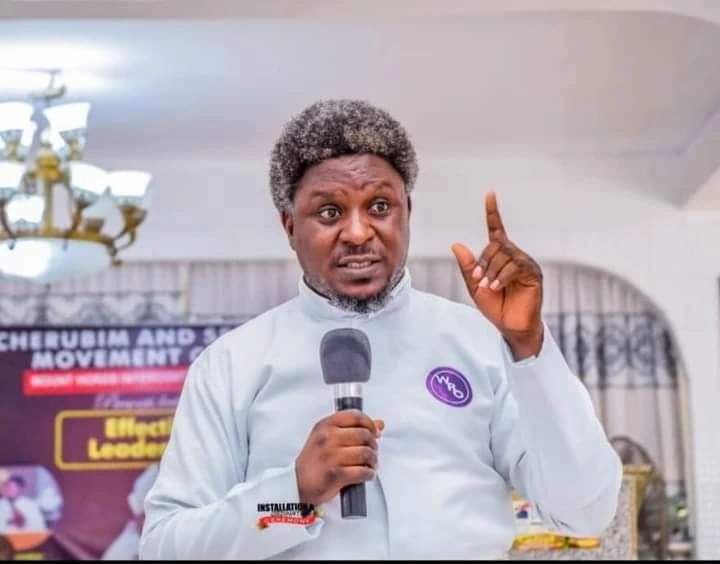 Pastor Segun Michael said beyond harmonizing the church, our ministries need to carry the real fire the founding fathers were known for.
The clergyman made this statement during the panel session discussion at the talk show and praise party concert held in Lagos on Thursday in commemoration of the 5th anniversary of the C&S Ambassadors Foundation.
He said, "Our ministries don't carry the fire we are looking for. We have entertainment, skills and education, but do we really have the fire our father had in their time? I also have problem with the fact that if we commit it to entertainment, we will bring more reproach to our church than ever. If there is going to be revival in the church, it is not about congregating. It is about the fire going around like stream until the whole sect of the church is on fire.
"If you gather people without establishing the essence of the gathering, you will transmit error and error will be the universal language and that is the trouble we have on ground. We should start holding meetings that are not dedicated to fun but to Christ."
He explained that a vision shared in the church without roots in the bible is occultic, adding that holiness is the watchward of the C&S church and not just a slogan.
In conclusion, He added that service is the hallmark of greatness, our generation are not ready to serve but always want lead. "In the place of service, covenant is transmitted. If we are not taught service, the covenant will die with our Fathers", He said.
Leave Comments