"Vote based on credibility, not emotions", Baba Olori Implore members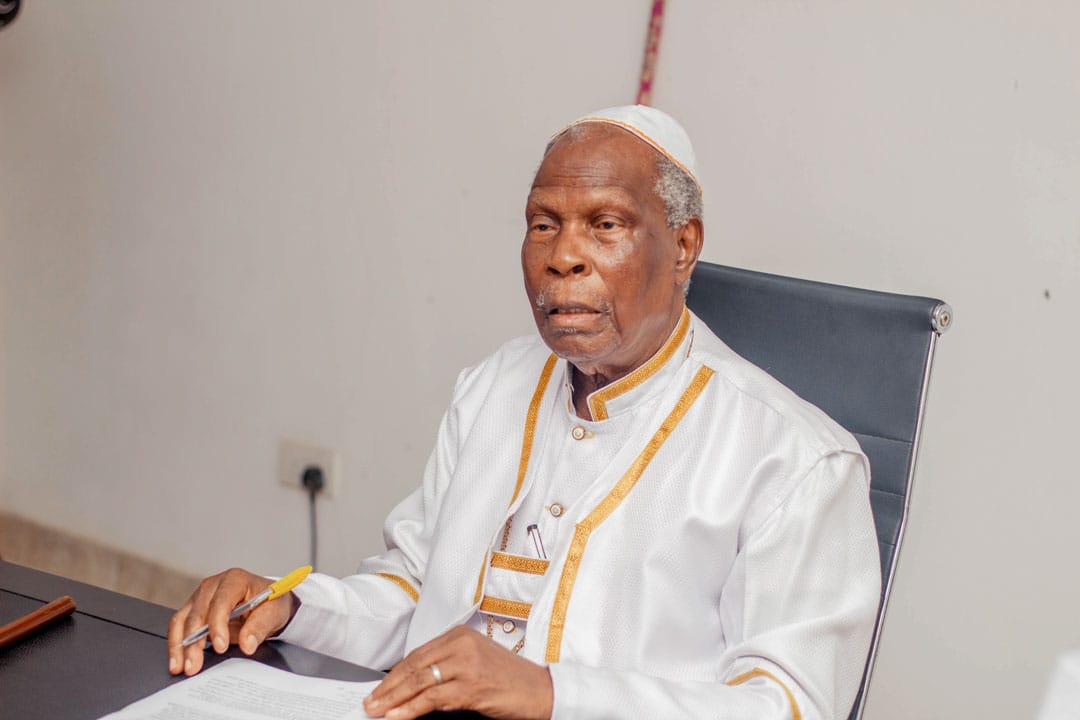 His Most Eminence Prophet Dr. Solomon Adegboyega Alao, the Supreme Head of the Cherubim & Seraphim Unification Church of Nigeria, has urged members of the church to vote for the most trustworthy candidates in the nation's upcoming general election.
He made this known at the just concluded media briefing to herald the 2023 Annual General Conference of the Church, held at the Seraphim Land, Maba Ogun State.  The conference begins on Thursday 26th to Sunday 29th January 2023 at Ogbomosho, Oyo State.
Baba Olori also implored members to seek God's face for guidance, to support a trustworthy presidential candidate, to reject baseless emotions related to race, religion, or ethnicity, and to be aware of politicians who may try to influence them by financial inducement.
He said: "I know some politicians without credibility will offer you money. Take the money because it is public fund, but vote for somebody you are sure will provide good governance. Nigerians should not miss this opportunity to get it right if we don't want to go the way of the Soviet Union."

This year's conference with the theme "Leadership: Opportunity Leading with Responsibility," is to develop and nurture capable and accountable leaders in the church and many societal spheres.   The Reformed Cherubim & Seraphim Church of Nazareth in Ogbomosho, Oyo State, is the conference's host. It was gathered that the Oyo State Executive Governor, Governor Seyi Makinde, along with other dignitaries and prominent figures will grace the conference's opening ceremony. 
The highlight of the conference will be the unveiling of the new executives of the National Executive Council (NEC) to oversee the church for the next three years.
The Clergyman added that everyone in Nigeria who has not yet obtained their Permanent Voter's Card (PVC) should kindly do so before the collection deadline. 
He added that after collection, Nigerians should make an effort to cast their votes in large numbers on election day because this is the best way for us to help bring about the positive change that we all want to see in our nation. 
Lastly, he advised the Federal Government to provide a special security squad at the offices of the Independent National Electoral Commission (INEC) in all 36 states and 774 local councils, including Abuja, to protect the electoral body's facilities.
Leave Comments