Tunolase Family Drums Support For Unification...Adopts Baba Olori As "Biological Son" Of Tunolase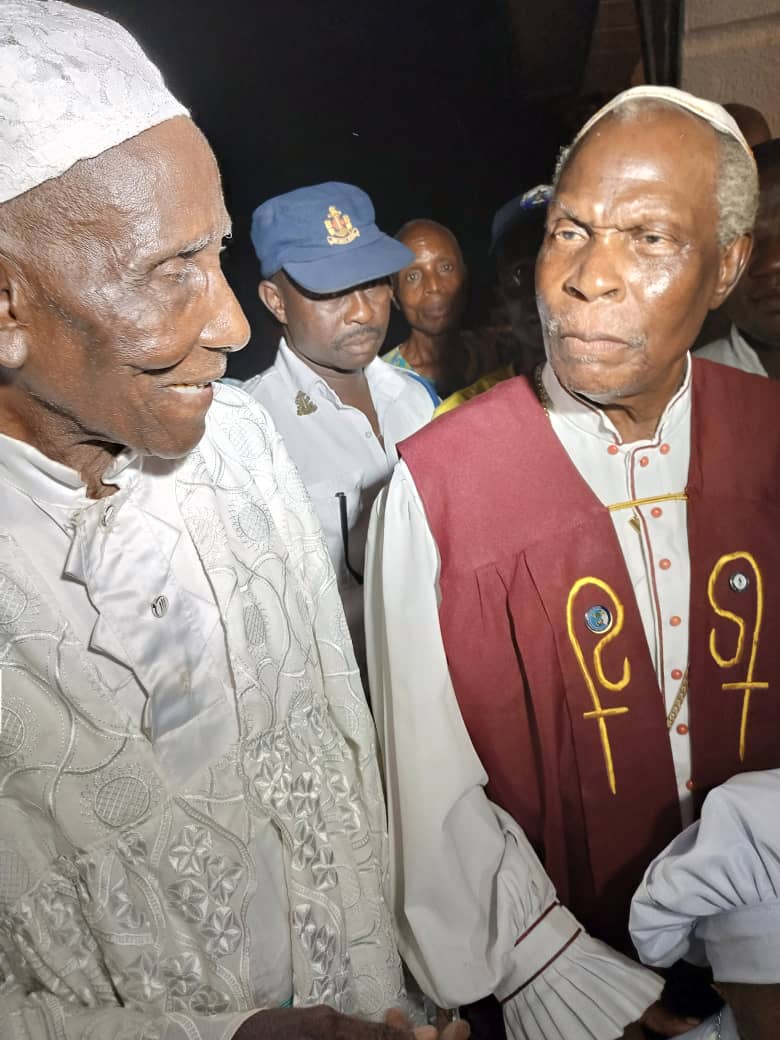 By Ap. Muyiwa Adeyemi, Chief PRO, Unification
 Tunolase family of Okorun Quarters in Ikare-Akoko, Ondo State has pledged their support for the Cherubim & Seraphim Unification Church of Nigeria.
The support came as the Supreme Head of the Church, His Most Eminence, Dr, Prophet Solomon Adegboyega Alao JP, advised the siblings of the founder of the church, St Moses Orimolade Tunolase not to permit Prophets using red, black, blue candles to enter and perform their devilish rituals on the Mercy land.
Baba Olori said there was no where in history that Orimolade used any coloured candle or candles mould in human forms for prayers or engaged in any bloodletting sacrifice and the church would not condone such strange practices.
Baba Olori, who led thousands of pilgrims to the family house of Tunolases in Okorun Quarters, Ikare said he was happy to meet the siblings of the founder of the church in the C & S and thanked them for keeping intact Baba Orimolade's bedroom in Ikare  and other historic places.
He promised them that the C & S Unification Church will not relegate the family and the town in its developmental agenda and seek for their continued support.
Baba Olori assured them that Moses Orimolade Comprehensive Secondary School where Rev Mother Esther Abimbola Ajayi had just donated classrooms and other modern facilities was just the beginning of many good things the Unification would do for the town and seek their collaboration not to allow divisive tendencies in the church.
The patriarch of the family, His Eminence, Elder George Olanrewaju Tunolase, Arole Mose 1, who expressed his joy said the family was pleased with moves by the Unification to honour Baba Orimolade in Ikare. He said the family had wanted unity  in the C & S fold and would continue to support Unification.
He corroborated Baba Olori's claim that Moses Orimolade never used any candle other than white, water and anointing oil for prayers and deliverance and wondered where some Prophets got the idea of using red, black and other colours in the church.
He said, "from today we have added Tunolase to Baba Alao's name" and he should be addressed as His Most Eminence, Dr Prophet Solomon Adegboyega Alao-Tunolase. The additional name drew applause from the pilgrims. Baba Olori gladly accepted the honour.
Most Snr Apostle Tunbosun Tunolase prayed for the unity and progress of the church.
Baba Olori was presented with flowers by a young boy and young girl from the Tunolase descendant.
Many pilgrims had the opportunity to enter and pray at Orimolade bedroom in Ikare.
Leave Comments