The word of God, the key to church growth, building mega-churches - His Eminence Oladapo.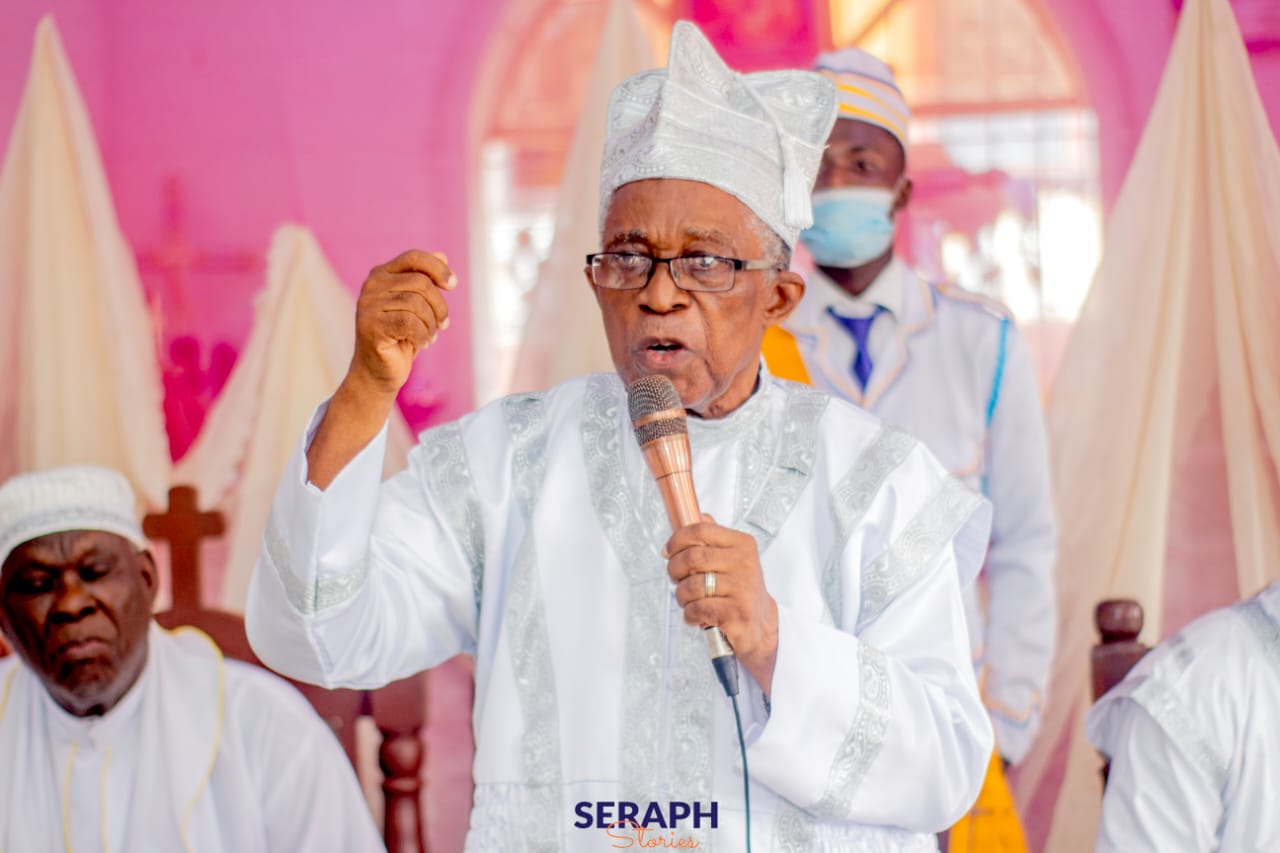 The Vice Baba Aladura of the Eternal Sacred Order of the Cherubim and Seraphim Church, His Eminence J.O.A Oladapo has said the teaching of the word of God, massive investment into the study and learning of the scriptures is the key to church growth and building of mega-churches.
Oladapo said this while giving his keynote address at the 25th memorial lecture of Late Supt. Emmanuel Adeola Oluyori, held on Saturday, 4th June 2022, at the Eternal Sacred Order of the Cherubim and Seraphim Church, Eternal Zion, Ajegunle, Lagos.
This lecture was themed "Re-engineering the Cherubim and Seraphim Church for mega growth and mega-churches".
He explained that the vision statement of the church is Salvation for all through our Lord Jesus Christ and our mission statement is to evangelize and arouse the world to the practice of spiritual charity and faith as taught by Christ himself.
The clergyman added that we must get back to what ST. MOSES ORIMOLADE laid down which is the solid doctrine of sound biblical preaching and teachings.
"Our fathers have done their own and have left behind a good heritage for us. History will judge us right if we preserve the heritage, build and improve on it so that our unborn generations shall have a solid foundation to function on", he said.
Oladapo added that we must develop conflict management capability to resolve conflict in the church, accept our youth with their analytical minds as young adults, and invest in their development.
However, he admonished members at the lecture that the church is moving forward and no power of hell shall prevail over it. 
Singing the hymn "Ati pa la se lagbala Orun pe ki egbe yi ma bi si", he said all hands must be on deck for the prophecy to come to pass.
Leave Comments