THE WORD "NEW" IN NEWSERAPH MEANS C&S REBIRTH - Yomi Sholoye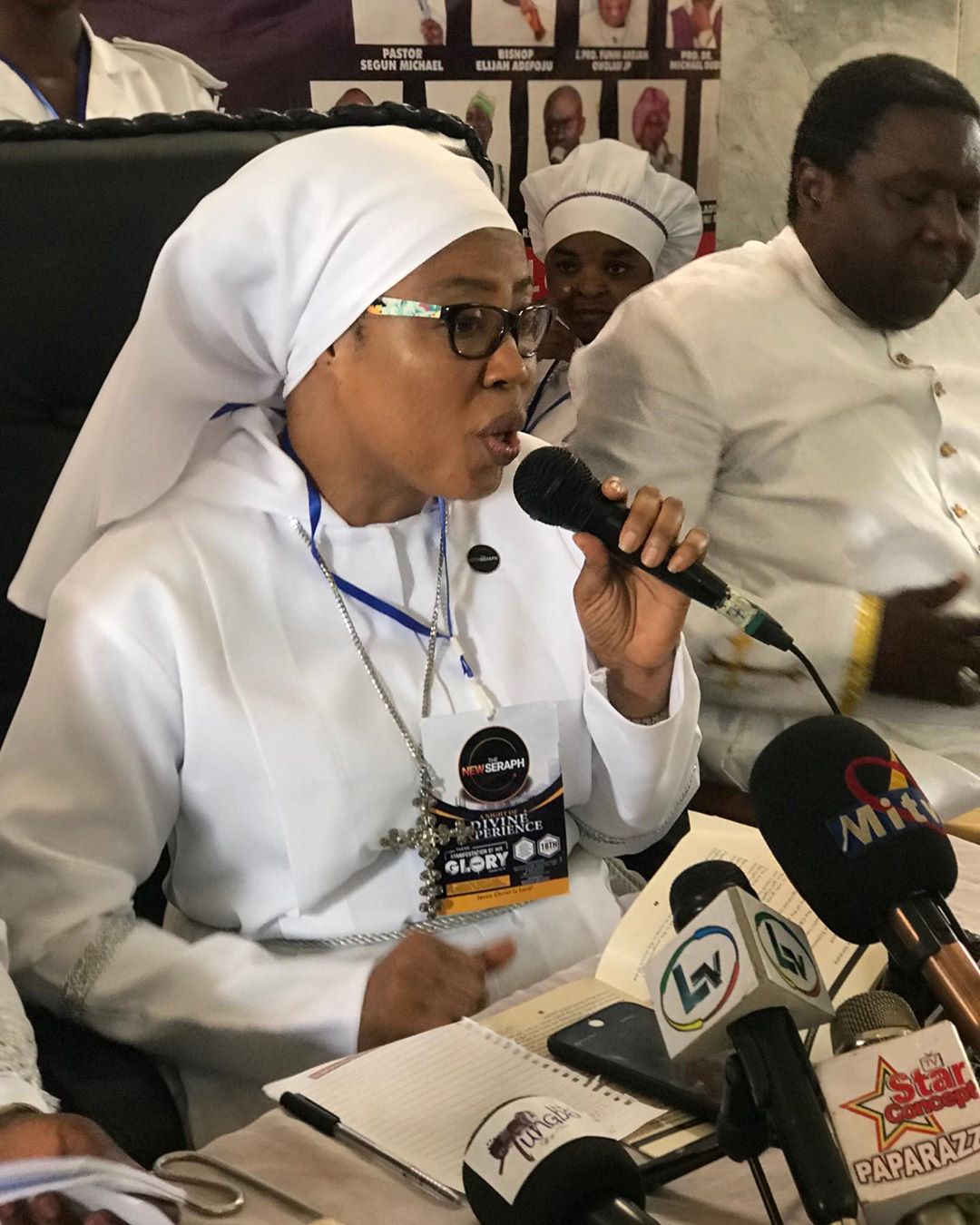 Her Grace Dr. Yomi Sholoye, the Ezra of our time and the Convener of the Newseraph, flagged with the Newseraph team members at the press briefing held towards the NIGHT OF DIVINE EXPERIENCE said the commission of the Newseraph as the body of Christ is to evangelise and tell the world more about the gospel of our Lord Jesus Christ. She emphasized that the word new in the Newseraph means rebirth in which the main essence is in the place of word and prayer. She iterated that Newseraph purpose for the C&S church today is to be well grounded in the word of God and prayer and also to build human resources.
The Ezra of our time said, 'our team saw the need to host a word and prayer gathering which led to the vigil tagged "A NIGHT OF DIVINE EXPERIENCE" which comes up on 16th August, 2019 at the New Seraph Prayer City located at Km 60, Lagos/Ibadan Expressway, Solution Bus Stop, by Sapade Overhead Bridge, Ogun state'.
In her words, "THE NIGHT is not going to be business as usual as it promises to be an all night affair filled with UNDILUTED WORD OF GOD, PRAYER alongside Deliverance, Breakthrough and Revival. We will be having attendants coming from everywhere in Nigeria and Abroad and as such, FREE TRANSPORTATION has been provided PAN NIGERIA and a whole lot of God's General are on the line up to minister at the vigil. Renowned song ministers are not left out as we will be having God's name praised more gloriously with song of praises and revival. Security measures have been put in place, as well as traffic control measures so as to have a seamless experience before, during and after the vigil which will start from 6pm on that Friday till 6am on Saturday."
She further stated that, "We are all Newseraph, there is no old seraph", as long as you are a C&S church member you belong to the newseraph. She said the newseraph is about progression and moving forward of the church.
Mummy Foluke Oseni a member of the newseraph said it is not a new initiative of the church and it hasn't come to set out division in the church. Elder Akinnadewo also buttressed that what is happening now has been foretold by founder St. Moses Orimolade.
The female clergy indulge everyone to prepare themselves to be a partaker in the amazing vigil filled with God wonders and Impartation. 
Leave Comments