The Reality Of Oneness In The C&S Church Is Being Attained Says Pastor Olusegun Adewunmi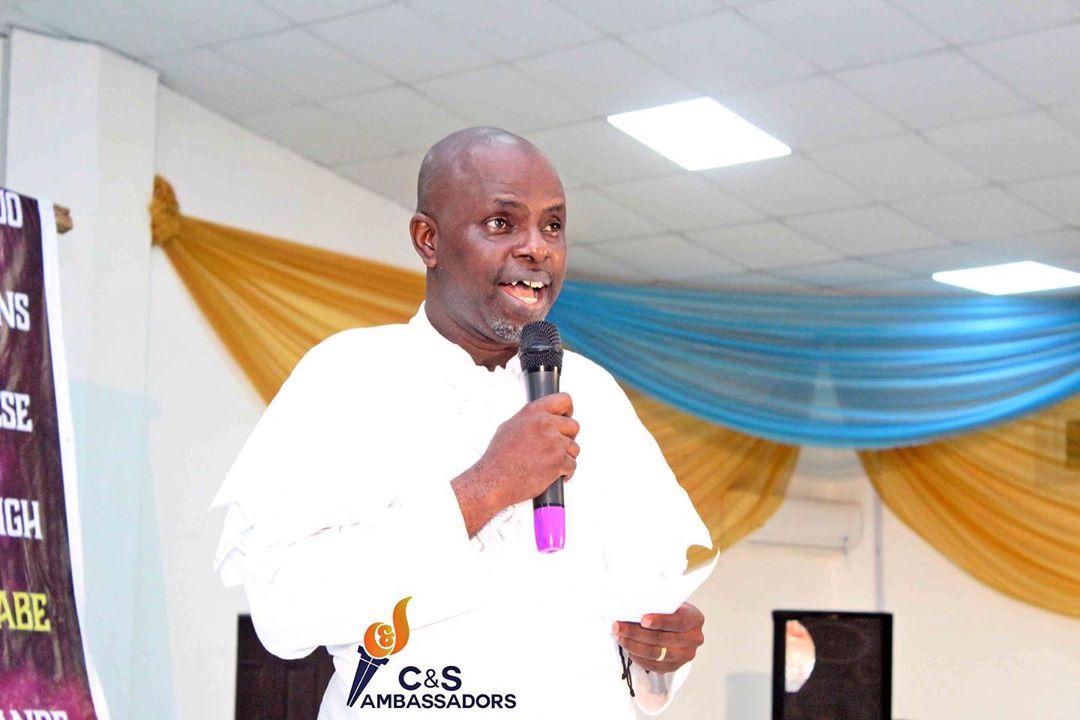 The Chairman Seraph Youth Mega Praise 2.0 Committee, Pastor Olusegun Adewunmi while addressing volunteers at their first meeting said the difficulty in seeking unity in our church is becoming a thing of the past. He explains that this history-making event has brought together all arms of the youth ministry of the church: The National Youth Fellowship, The Campus Fellowship and the Corpers Fellowship, as we all move in oneness. Hence, he stated that 'Present on sit are the leaders of each arm of the youth ministry in which all are working tirelessly to make this great event a success.'
Pastor Olusegun Adewunmi said the Seraph Youth Mega Praise is an initiative of the youth ministry of the church with the backing of our fathers and our special mother Rev. Mother Esther Abimbola Ajayi who happens to be the sole sponsor of the event. This year's Mega Praise is taking a new shape, it has been well reformed and restructured, He stated. More so, the man of God shared the vision, mission and objectives of the Mega Praise to the volunteers as stated below and implored every volunteer to emanate the core values of the Mega Praise and the church.
 VISION
To foster unity among the Church through music, praise and worship that leads all to unforgettable encounters and promote Seraph musical talents for Kingdom exploits.
MISSION
Creating an atmosphere for everyone to worship and declare the glory of GOD in one voice.
GOALS/OBJECTIVES
i. To come together in oneness, members of the Cherubim and Seraphim Church in general and its youths in particular.
ii. To create an atmosphere for youths of C&S Church to showcase their God-given talents.
iii. To use music as a vehicle to foster unity among members of the C&S Church.
iv. To rend the heavens through praising and worshipping GOD.
v. To create an enabling avenue for everyone to have an unforgettable divine encounter with GOD.
vi. Also to be an avenue to seek God's face and to intercede for our Nation.
DATE: Saturday 21st December 2019. 
THEME: UNENDING PRAISE (IYIN AILOPIN) Ps 34: 1 
VENUE: The Seraphim land, Km 40 Lagos – Ibadan Expressway, Maba Village, Ogun State.
TIME: 4.00 pm – 5.00 am 
The Chairman said the event will come up annually. He stated that the mini-concert is inspired by the holy ghost to churn out outstanding and thoroughly refined gospel artistes of the church. This strategic pull is to make dominating seraph artistes in the gospel terrain in the world and also to take the church to a global state. Speaking to the winners; He said, "Success is a challenge, this opportunity is exposing you to the world. You have to develop yourself to a global standard." Hence, he expatiated that the winners are now ambassadors of the Cherubim and Seraphim Church, they are to represent the church accordingly in all spheres of life.
Lastly, he expounded, "I look forward to seeing everyone at this year's mega praise 2.0. More than 20,000 Seraphs and others attended the maiden edition thus we have set a target of 30,000 audiences for the second edition. I encourage you to invite friends who are not Seraphs to come and experience the great God of our church. This year's mega praise has been carefully packaged to reflect the spirit of Christmas Season. It will be the most captivating end of the year event in Nigeria."
Leave Comments