THE OWNERSHIP OF YOUR CHURCH IS CHRIST NOT YOU BY PASTOR MIKE AJAYI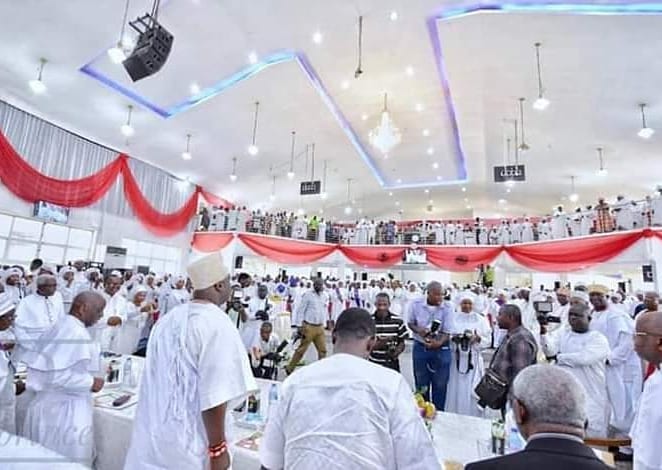 HIS CHURCH
His church is a composition of believers, people who have repented from their sins and are absolutely ready to obey and keep the commandments and the doctrine of Christ (Acts 2:41:47).
THE FOUNDATION OF HIS CHURCH
Jesus Christ founded His Church on Peter's confession: (Matt. 16:16-18). Jesus does not build the Church on Peter but on Peter's words. ('...You are the Christ, The Son of the living God…').
Therefore, His Church must be characterized with following:
1. His church recognizes His supremacy, his church recognizes him as the Head, recognize his divine authority, his lordship and ruler of his church (Eph. 5:23, Phil. 2:9). A gathering where Christ is recognized as the Head.
2. His church is the Holy place, a place where holiness is the core value. (Ps. 93:5, Ps. 24:3-4, 1Thess. 4:7.)
3. His church must full of His praise & glory. No self glorification. His church is a place where no man receives the praise or takes the place of God, A place where glory, honor, power and adoration is ascribed unto God alone. (Rev. 4:11, 5:12, Ps.111:1, Rev. 19:10).
4. His Church is a Spirit filled and spirit led church – worship must be conducted in spirit and in truth. A word oriented church. A church that operates on the Biblical doctrine. (John 4:24, Ps. 99:3, 5, 9).
5. His Church is an evangelistic ministry. A church that has passion for the lost souls. A church that find the lost. (Matthew 28:19).
Leave Comments