Supreme Head Higher Than Earthly Kings, Says Baba Alao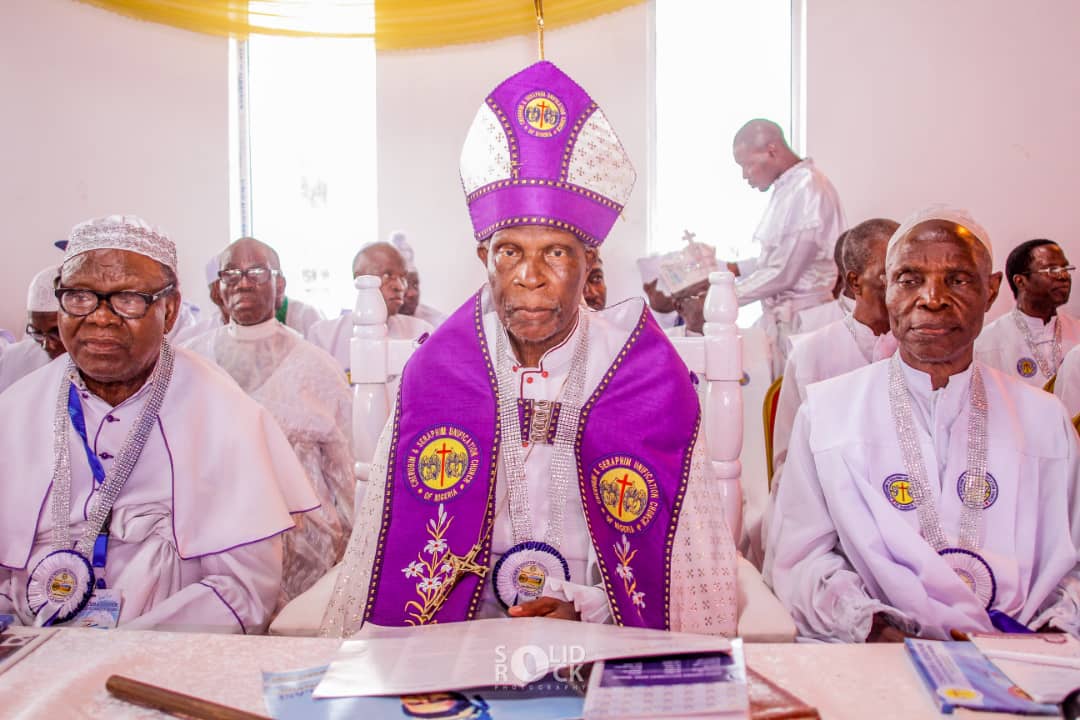 The Supreme Head of The Cherubim & Seraphim Unification Church of Nigeria, His Most Eminence, Dr. Prophet Solomon Adegboyega Alao has declared that the position he occupies should not be compared to that of any king in the world.
He said the position of Olori or Baba Aladura is spiritual and something spiritual is greater and superior to worldly titles or positions.
Baba Alao spoke in reaction to a controversial online publication about the crown presented to him by His Eminence, Prophet Gideon Adebare Owoseni of C & S Solution Ministry, New Jerusalem, Ibadan during the dedication of Ark of Noah built by the church.
A press statement signed by the Chief PRO of the Church, Snr Supt Apostle Muyiwa Adeyemi quoted Baba Alao to have said that people should not over react to the honour done to him but see it as Prophet Owoseni's own way to honour his leader.
Baba Alao said he and other Baba Aladuras that attended the program got to the church at the middle of the program and had no inkling of the honour but came during Prophet Owoseni's remark.
He said, "People have their ways of honouring their leaders. A woman that poured expensive Alabaster oil on the leg of Jesus Christ and cleaned His leg with her hair was roundly criticised by many people but that was her own way of honouring Jesus.
"Infact there is nothing my self and other Baba Aladuras in attendance could do but to accept it. We can't be unruly because we just saw it as his own way to honour me.
"I have no other ambition in life but to dedicate my time and energy for the unity and progress of the church.
In his comment, the Chief Image maker of the church, Adeyemi pleaded with the bloggers and publishers of online media to be circumspect of their headlines and captions given to their stores and pictures.
He said, "We cannot afford to be sensational when handling church copies. In fact, I am pleasing with them to get in touch with me for reactions on any story about the church or Baba Olori".
Leave Comments