Superintendent General Apostle J.A.O Oladapo has been appointed as the Vice Baba Aladura of the C&S The Eternal Sacred Order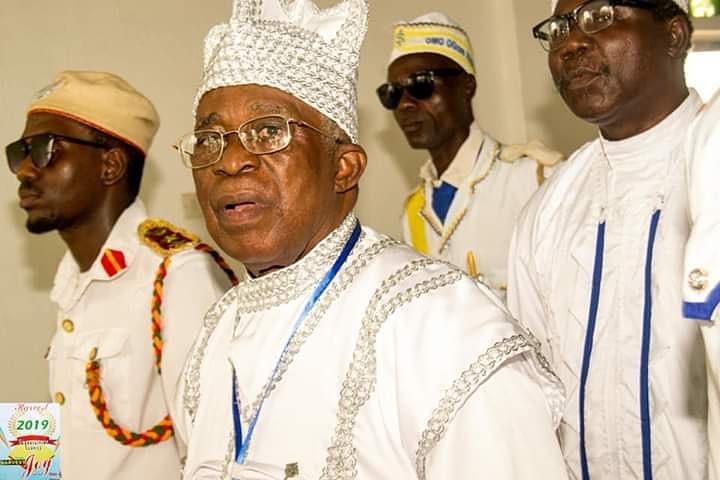 The Eternal Sacred Order of Cherubim and Seraphim, Hotonu mother church has appointed Superintendent General Apostle J.A.O Oladapo as the Vice Baba Aladura-Elect of the church in a statement released by the Secretary-General of the Hotonu Conference, Supt General Apostle C. A. Bayode on Saturday, 22-08- 2020 to the church at large.
In his statement, "THIS IS TO INFORM YOU ALL THAT FOLLOWING THE RECOMMENDATION  OF THE ECCLESIASTICAL COMMITTEE TO THE CONFERENCE EXECUTIVE CONCERNING THE APPOINTMENT OF VICE BABA ALADURA _SUPRINTENDENT GENERAL APOSTLE J.A.O  OLADAPO HAS BEEN ACCEPTED AS HOTONU MOTHER CHURCH VICE BABA ALADURA ELECT. THIS DECISION WAS TAKEN TODAY 22_08_2020 AT THE EXECUTIVE MEETING. WE PRAY GOD WHO HAS CHOSEN HIM WILL UPHOLD AND SEE HIM THROUGH. HE WILL BE PERFORMING THAT DUTIES UNTIL THE GENERAL CONFERENCE MEETING WHICH WILL RATIFY THE APPOINTMENT ON OCTOBER 2020 ANNUAL GENERAL CONFERENCE. LET US ALL JOIN HAND WITH HIM FOR A SUCCESSFUL TENURE IN OFFICE AMEN."
Superintendent General Apostle J.A.O Oladapo Oladapo is a son of the source, Okorun Quarters, Ikare Akoko and a committed member of the church. He is a Board Member and Treasurer of the Eternal Sacred Order of the Cherubim & Seraphim Church. He also doubles as the Chairman of the Ojokoro Development Committee and Chairman of the Central Working Committee (CWC), Hotonu Conference.
Leave Comments