Seraphs Worldwide Begin 3-Day Prayers Today To End Coronavirus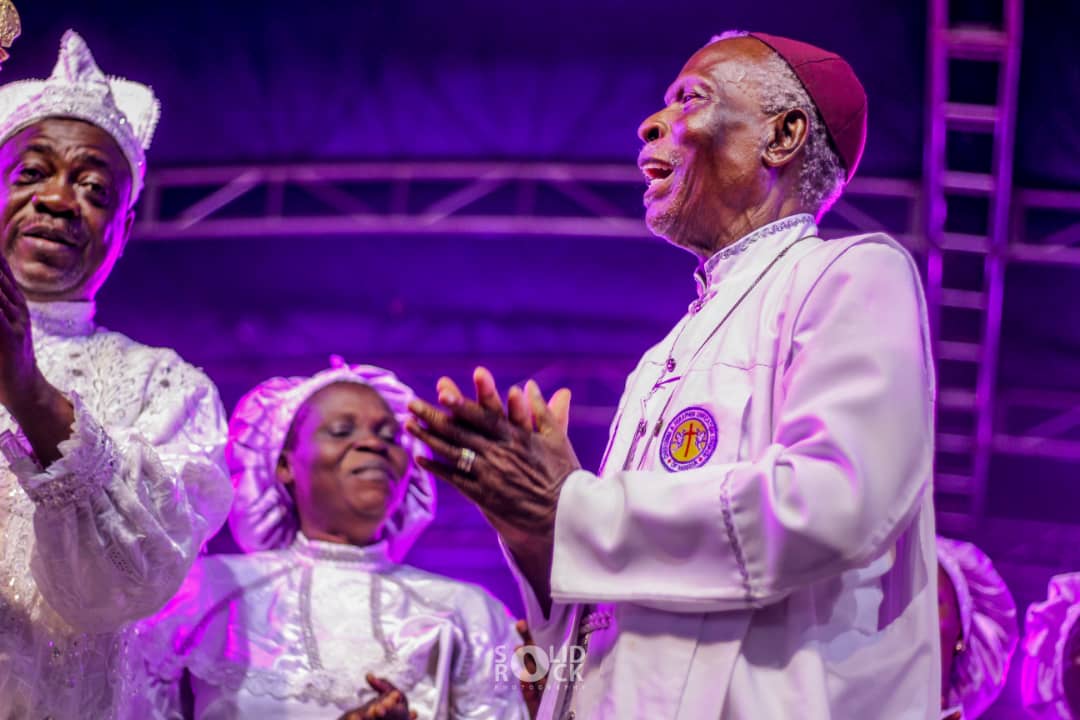 Seraphs all over the world will today begin a three-day prayers to tame the life threatening coronavirus that has forced many countries to shut down.
The prayers tagged, "Prayers of Faith" will be led by the Supreme Head of the Church, His Most Eminence, Dr, Prophet Solomon Adegboyega Alao JP.
Despite the fact that the number of victims keep on increasing every day in Nigeria, Europe, America and rest of the world, Baba Olori urged all Seraphs not to panic but should join him in spirit wherever they are for the prayers that will immune them from the virus and end the pandemic in the world.
The prayer holds by 3pm, 6pm and 9pm from today till Friday.

A statement by the Chief PRO of the church, Apostle Muyiwa Adeyemi
quoted Baba Olori to have said that, "From today, I want all Seraphs and those who wish this country well to join me in spirit, anywhere they are, in this Prayer of Faith. We want to pray King Solomon's prayer at a time like this as recorded in 2Chronicles 7 verses 13-14 which says, "If I shut up heaven that there be no rain, or if I command the locusts to devour the land, or if I send pestilence among my people; If my people, which are called by my name, shall humble themselves, and pray, and seek my face, and turn from their wicked ways; then will I hear from heaven, and will forgive their sin, and will heal their land".
Baba Olori also urged all Seraphs to cooperate with the government to tame the spread of the virus by observing social distancing, personal hygienes and suspend all activities that will see more than 20 in a church or prayer ground.
Leave Comments