September 14 Is Important At The Seraphim Land, Every Seraph Should Be There Says Rev. Esther Abimbola Ajayi.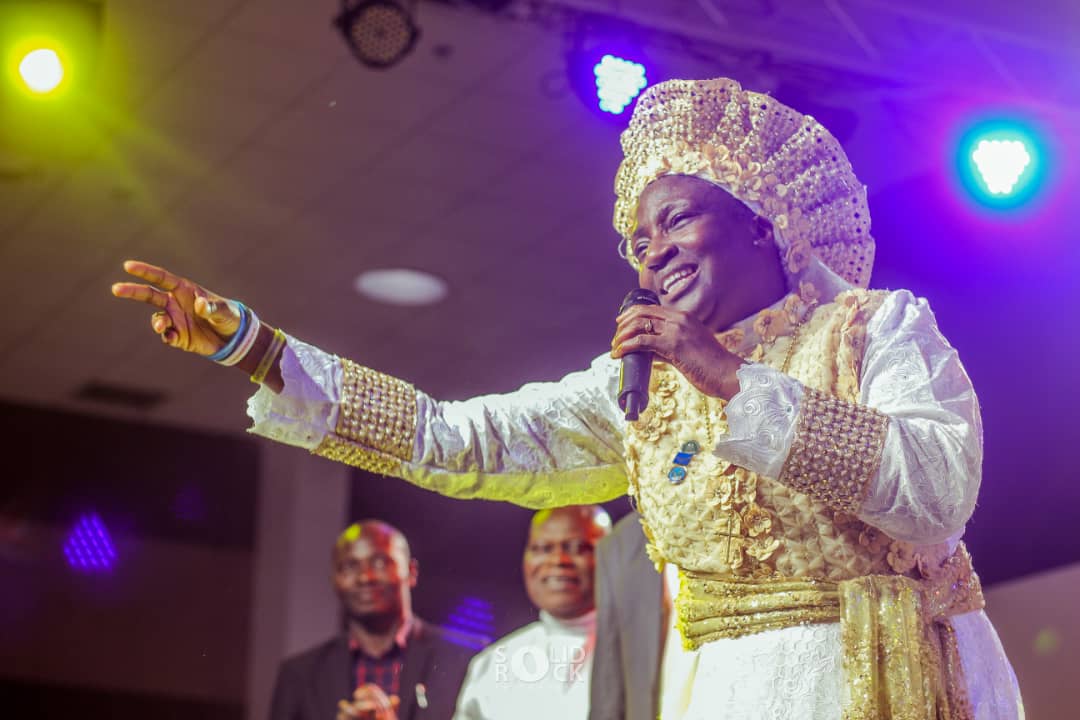 The convener of CELEBRATE THE COMFORTER and the founder of the Love of Christ Generation Church, Rev.Mother Esther Abimbola Ajayi speaking at Celebrate the Comforter 2019 Appreciation dinner held 2nd September, 2019 at the Edmark D'Podium International Centre; an event set aside to appreciate workers of the "CELEBRATE THE COMFORTER 2019" from the Choir, Ushers, Securities etc. Iya Adura said it's something nobody can dispute that every member of the workforce worked hard and had done well so they deserved to be appreciated. She expressed her emblem of gratitude to everyone for their support and effort for making the "Celebrate the Comforter 2019" a success and prayed for everyone from the depth of her heart.
In her address she made mention of the upcoming Seraphim Day which is to take place on the 14th September, 2019 at the Seraphim Land. "September 14 is important at the Seraphim Land because it will be the 94th year in which the church was established, I implore everyone to be at the event", she said. She also talked about the upcoming Luli Concert of the Celestial Church of Christ which is to hold on the 27th September, 2019 at the Tafawa Balewa Square Lagos, where she emphasized that the Lord also love the crowd that is why the scriptures says one will chase one thousand and two will chase ten thousand. 
The female clergy also spoke about the programme of the Esther Ajayi Foundation, The Youth Empowerment Seminar. She said it will take place at the Harbour Point, Victoria Island on the 4th November, 2019 and all those who were promised N500,000 will be presented their cheques at the event. 
 Lastly, "I want to say a massive thank you for the journey thus far. As we've started strong, we'll finish even stronger. And I want to tell you this, anywhere anybody is talking about their churches, mention your church, silent means consent, talk to them about your church, be a Bible reader, all the gifts they are giving you, we have celebrate the comforters Bible inside it, read your Bible always, it gives you confidence. My God will bless you and keep you. He will make his face shine upon you", She said. 
Leave Comments