Rev.Mother Esther Ajayi unveils new plans for seraph at worker's dinner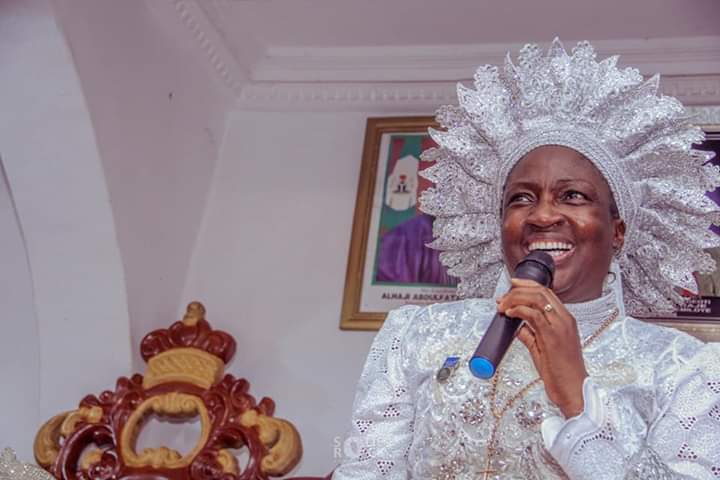 As the scriptures says "A labourer is worthy of his wages"
     Rev.Mother Esther Abimbola Ajayi hosted the workers (Bus coordinators, Securities, Ushers and Committees) for the two mind blowing events "The Seraph Youths Mega Praise" and "The Seraph Passionate Night of breakthrough" at a dinner held at the Sheraton Hotel, Ikeja, Lagos State. This was to celebrate the outstanding success of both events.
    She expressed her vision, telling the youth to be proud of themselves, saying, "Nobody can relegate you except you relegate yourself". She also urged every seraph to study the Scriptures always becauses one of the relegating factors is negligence. She encouraged everyone to give more effort to self development. Irrespective of where you are now,  as you move on, it will gets better.
    Mama disclosed, there are lots more to happen in the year 2019 as she is planning to select committed youth members on her foreign missionary trip and other programmes which are to take place in this year.
 
   She also talked about the upcoming programme tagged "Celebrate the Comforter" taking place in July, she guaranteed that it is going to be a double portion of the just concluded events; The Seraph Youths Mega Praise and The Seraph Passionate Night of Breakthrough.

    Iya Adura gave a hint about the programme "How to become an Entrepreneur" coming up at the Eko Hotel, Lagos. She laid much emphasis on the dresscode that the event will strictly be by dresscode(Corporate - Black and White).
    The dinner was great and heart warming, as the workers were happy about being appreciated. There were lots of fun, laughter and bonding, as everyone enjoyed themselves with varieties of good delicacy. 
Leave Comments