Rev. Mother Esther Ajayi Awarded Woman Of The Year 2019 And Two Other Honorary Awards.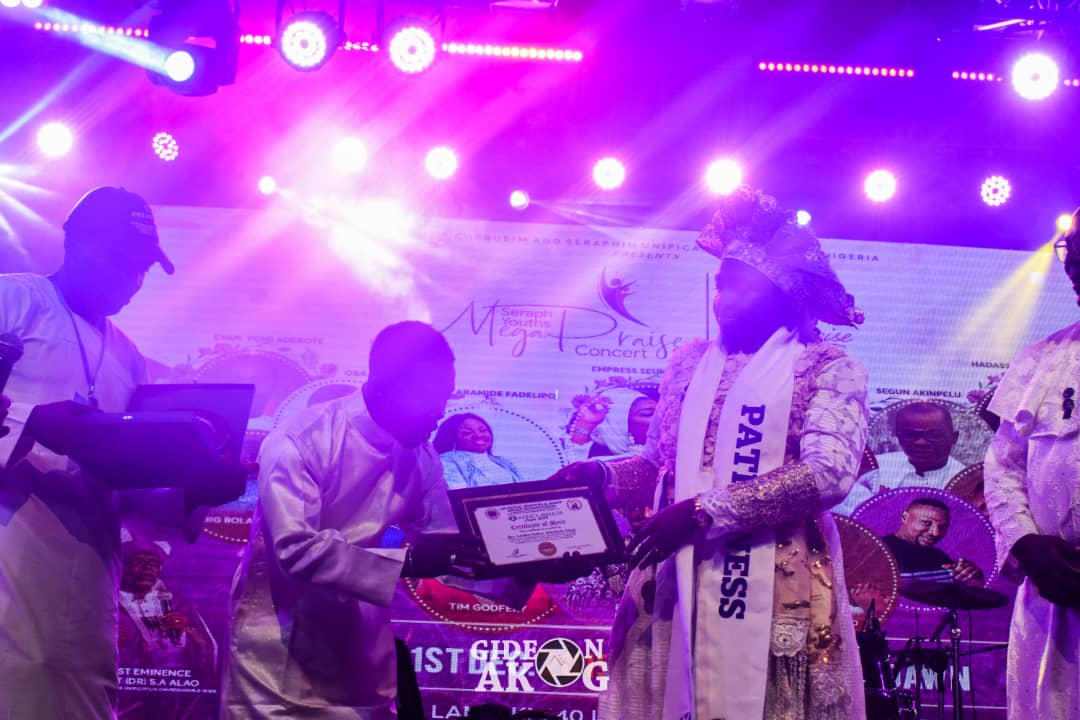 The ambassador plenipotentiary of the white garment churches and the philanthropist, Reverend Mother Abimbola was recognized for her relentless support and impact on countless lives as she was awarded 'The woman of the Year 2019', at the Seraph Youth Mega Praise Concert 2.0 held on Saturday 21st December, 2019 at Seraphim Land, Maba, Ogun state by the Celestial church of Christ merit and honour awards. 
The global Iya adura of our time was also conferred with an Honourary degree of Doctor of Philosophy PhD (Honoris Causa),  Humane Letters from the CICA International University & Seminary, Canada and an Award of Excellence from the Gospel Music Association of Nigeria.
The Seraph Youth Mega Praise Concert was organized by the youth ministry of the Cherubim and Seraph Unification Church of Nigeria set aside to create an atmosphere of praise for God's faithfulness and love towards his church. The event experienced a great of turnout of seraphs and non-seraphs from the all over the globe. This event was Rev. Mother Esther Ajayi place of choice for receiving the award. 
The chairman of the association of gospel musician while presenting the award appreciated the philanthropist for her great support and input into the music industry.
Rev Mother Esther Ajayi in her response to the award expressed her gratitude to all the awarders. She said it is not about the award but it serves as means of encouraging her to do more in the vineyard of God.
She chose to receive the awards at the Mega Praise Concert as she strongly believed that it would serve as a form of encouragement to Seraph youths.
Leave Comments