Religion Should Not Be A Dividing Force, We Owe It To Ourselves To Live Peacefully With One Another - Gov. Seyi Makinde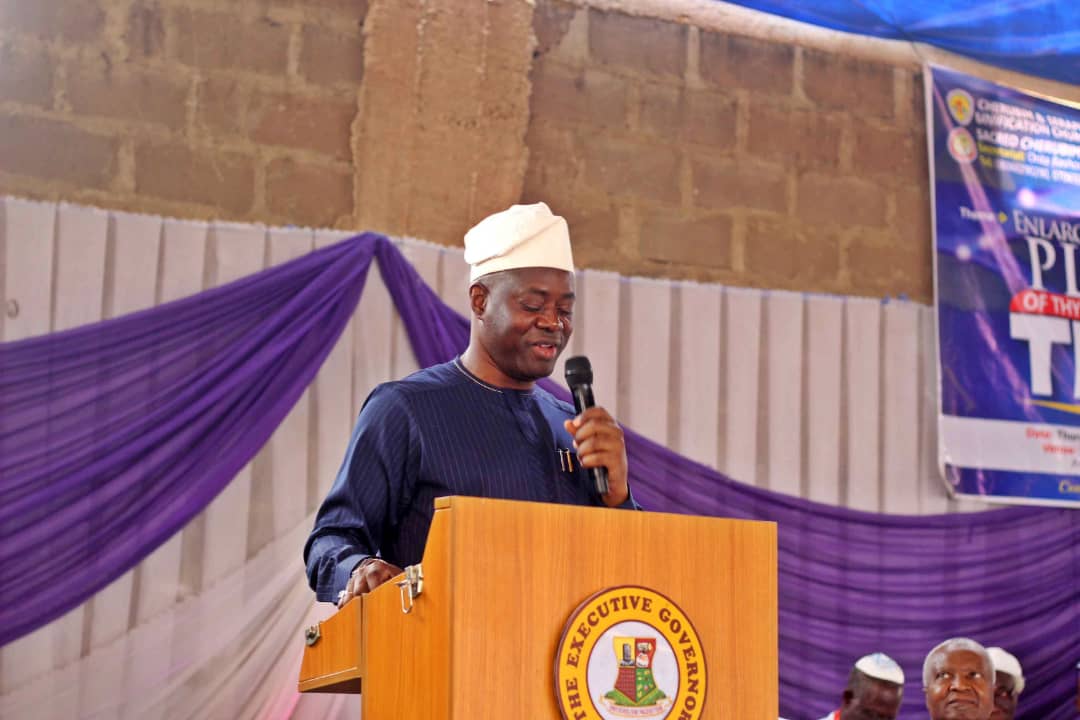 The Executive Governor of Oyo State, Governor Seyi Makinde commends the resilient spirit of the Cherubim and Seraphim Unification Church. He was grateful to the C&S Unification Church of Nigeria for inviting him to take the goodwill message. 
Governor Makinde made this comment, on Thursday, in Ibadan, during the 2020 Annual General Conference of the Cherubim & Seraphim Unification Church of Nigeria hosted by the Sacred C&S Church, Ashi Road, in the Oyo State capital.
He said, "I want to thank you for inviting me to this Annual General Conference. I understand this is the 80th year of this conference. So to have held a conference of this magnitude consistently for 80 years speaks much about the resilience of the Cherubim and Seraphim church."
The governor also claimed to have had a knowledge of the previous edition which held in Lagos and how much it made waves. And that he was glad that the current edition of the conference was held in Oyo State. He believed it will create miracles and will be a benchmark of how future conferences would look like. He stated that, "The bible says if two or three are are gathered, He is right there with them, so if God could be with two or three, how much the multitude of people that are here. So, God is definitely with us."
Makinde said religion has played a vital role in the state especially his administration. While speaking particularly about the crisis rocking the local government chairmanship positions in Oyo state with indications that it might lead to chaos and the declaration of a state of emergency, Makinde said prayers was the only reason he needed not to worry.
He applauded the decision of the Oyo state government in subscribing to the new local security outfits, "Amotekun". Governor Seyi Makinde of Oyo State clarified the purpose of the security outfit, saying it was not to replace the Nigeria Police Force but to complement them.
He also clearly stated that Religion should not be a dividing force, we owe it to ourselves to live peacefully with one another.
Supreme Head of C&S Unification Church of Nigeria, Solomon Adegboyega Alao, in his speech, said that as a religious body in the country, the Church would continue to support the various efforts at keeping peace in Nigeria.
He also emphatically said: "We will stand by you in thick and thin. We will also be ready to advise you where necessary as you go along in governance in this state, while we shall not relent to pray for your success."
In conclusion, the Governor wished the Church greater exploits in all areas in the coming years.
Leave Comments