PROPHET COUNCIL BANS PUBLICITY ON OKE MAJEMU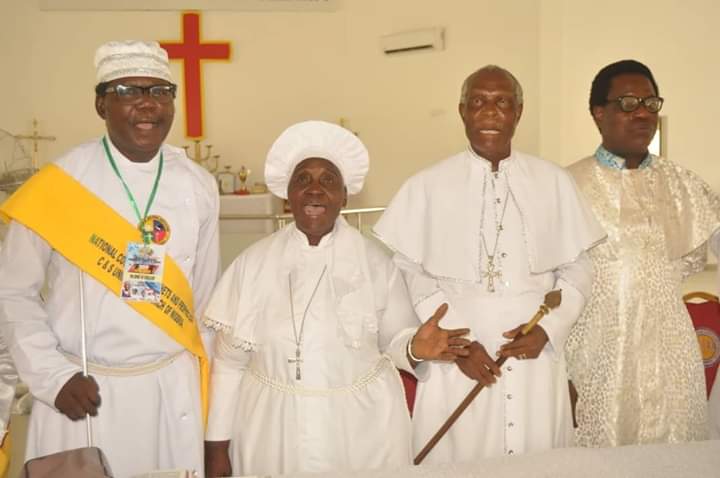 The National Council of Prophets and Prophetess of the Cherubim & Seraphim Unification Church of Nigeria has taken a swipe at some of their members announcing their Oke Majemu in the public.
This came as the Supreme Head of the Church, His Most Eminence, Dr. Prophet Solomon Adegboyega Alao announced that the council will soon be reformed and upgraded to become a Prophetic Ministry of the C& S Unification Church of Nigeria.
The council at the just concluded Lenten Retreat tagged: "The Spirit of Excellence" decried the much publicity being given by their members going on Covenant Trance.
The treat, presided by its National Chairman, Prophet J. A. Esan JP said going on Covenant Trance is and should remain a personal covenant between the Prophet/prophetess and God which should not involve third party.
Some of the members who spoke during the discussion on Oke Makeju said they observed many of their members would call them that they were on Covenant Trance and would invite them for the ceremonial ascension or asking for thier prayers.
Prophet Esan said, "We now begin to see on facebook and on other social media people announcing their date of going on Covenant Trance or date of their ascension which has become a funfair and avenue to raise funds.
"It is also surprising to hear people saying I am going on trance on a particular day of the year. This is no longer spiritual but physically arranged.
Baba Alao, however, warned them to avoid being deceitful and idolatry in their practice.
He admonished them to be righteous and faithful at all times, noting that their calling was not to acquire material things of the world but to seek face of God and bring messages from His throne.
He said, a Prophet or Prophetess who indulge in alcoholism, adultery, fornication, vain glory, pride and other social vices would continue to operate under closed heaven.
Prophet Esan disclosed that all members confirmed to be genuine and still stand on their calling would be issued identity cards while disclosing that the council will soon build its secretariat at Seraph land in which Prophet Taiwo Akinsola has promised assistance.
The Secretary General of the church Supt Apostle Dr Tunde Ogunkunle urged them to be in the vanguard of leading services in their various churches while the Chairman of the Building Committee Special Apostle Akin Owolabi pleaded with them to always lead the church aright with visions and prophesis that will elevate the body of Christ.
He recalled years when Prophets would print vision pamphlets containing events that will happen each month and those prophesies were always accurate.
Members from various states of the country attended the three-day retreat which included lectures, vigils, discussions on how to sanitise the council and improve spiritual well being of the members.
Report by Snr.Supt.Apostle Muyiwa Adeyemi - Chief PRO Cherubim and Seraphim Unification Church.
Leave Comments