Praying Band Youths Calls For End Of ASUU Strike As National Convention Begins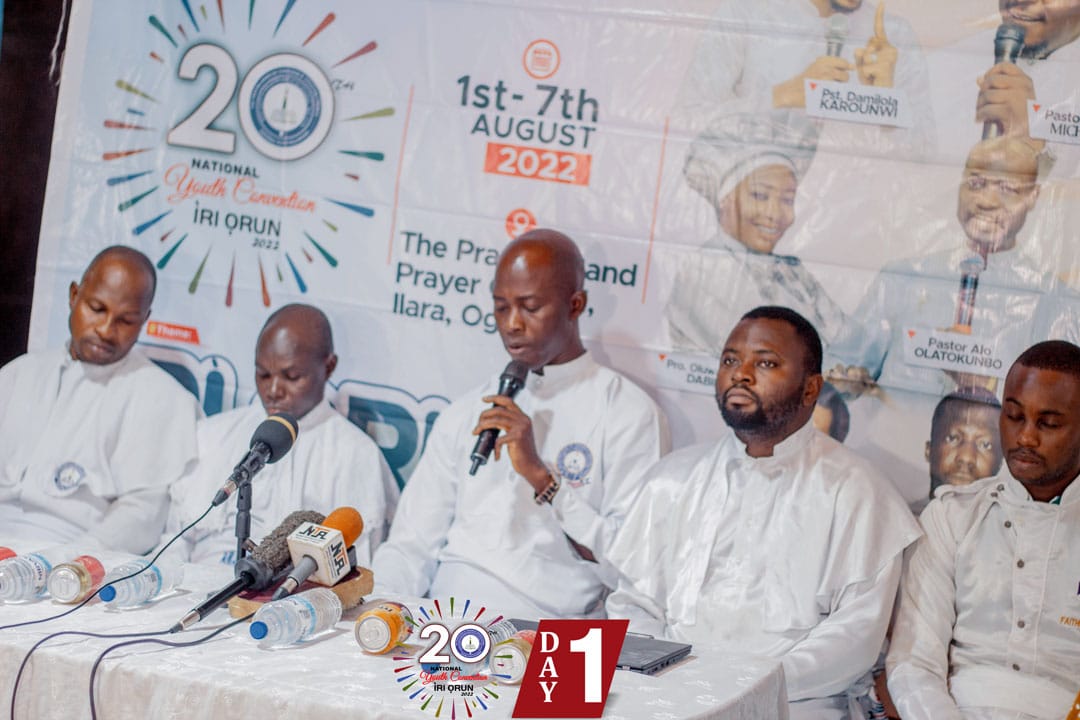 The Youth Fellowship of the Praying Band of Cherubim and Seraphim Church on Monday, August 1 called on the federal government to make ASUU strike a priority and make sure public universities are reopened in August.
The National Youth Leader, Bro Afolabi Olaoke made the call while speaking at the press conference organised to kick off the 20th National Youth Convention of the Church.
The Fellowship which started many years has grown in leaps and bounds and has contributed tremendously to the development of the Youth fold in the C&S church and the general public.
It started as a result of the formation of the youth wing of the C&S Unification Church of Nigeria, Lagos State Chapter, under the leadership of Supt. Apostle S. D. Awoyemi.
Olaoke said, "the advent of the Youth Wing of C&S Unification Church of Nigeria, Lagos State Chapter on 27th June 1998 led to the need for the formation of Youth Fellowship of Praying Band of C&S Church and this led to the formation of the Youth Fellowship at Headquarters/Cathedral which was facilitated by coopting a prayer group constituted by Bro. Emmanuel Ajayi, Sis.Lolade Abikoye and Bro.Yomi Fowe; who usually stays behind to pray for the church after service on Sundays".
"The Successful activities coordinated by the Fellowship led to the hosting of the first Youth camp which was held at the Praying Band prayer Ground Ogijo, Ogun State in 2002. The Chairman of the first Camp Committee was Bro. Gabriel Shobowale ", he added.

Olaoke continued ," this is a loud cry to all the youths in this country to be politically involved in the affairs of this country; this can only be possible by making sure we get our Permanent Voters Card ready and come out massively to vote for the right candidate of their choice. The PVC is an agent of change; hence let's all be the change maker."
The Praying Band of Cherubim & Seraphim is one of the founding churches of the C&S Church, the church was the Prayer group during the lifetime of the founder of the C&S Church; St. Moses Orimolade Tunolase. 96 years down the lane, the church is still standing and waxing strong.
The tenets and doctrines of the church are founded on Christ; the solid rock. Jesus remains the center of the church; as what we preach and will continue to preach is Jesus. Our last solution during times of trouble and tribulation is Prayer; little wonder why we are called The Praying Band of C&S Church.
Present at the press conference is Bro. Akapo Thomas - Deputy National Youth leader, Bro. Victor Ogunleye - Vice-chairman  20th Convention, Bro. Oke Ahisu - National Treasurer, 
Bro. Tosin Obisesan - Convention Secretary, Bro. Muyiwa Odedina - Chairman Lagos State Youth fellowship unification, Bro.Kusa Abraham - National Publicity Officer
Leave Comments