OUTSTANDING SERAPH AWARD: REWARD ON EARTH AND IN HEAVEN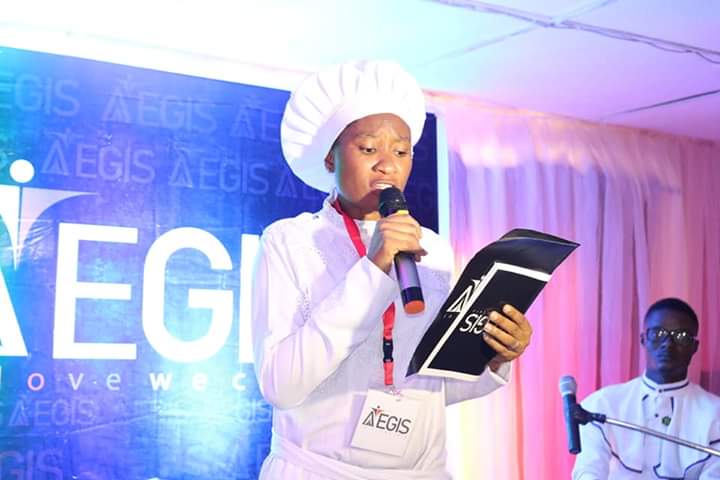 "In the end it's not the years in your life that counts; it's the life in your years."
On a pleasant and faithful Sunday evening the  AGEIS team chose to make merry and  celebrate Seraphs who are outstanding in deed and character at the programme they called "CELEBRATING SERAPHS". It is an award presentation evening to acknowledge and celebrate their ongoing support and commitment to the Cherubim and Seraphim Church.
The AGEIS is a team of Seraph youths on a mission to Improve the quality of marriages, provide help to relationships in crisis, empower children facing challenges and appreciate the efforts of worthy Seraphs. Their core values are Integrity, Empowerment, Gratitude, Honesty, Efficiency, and Commitment which was expressed by the team lead Sis Olajuwon Cynthia in her welcome address. The event started at around 5pm with praise and worship from the well known gospel minister Tom Josh and his Palace of Latria crew and prayer by Snr.Supt.Apostle Awosadere.
The event was so captivating and featured comedy, dance presentation and a lot more. Present at the event were different stakeholders of the Cherubim and Seraphim Church and to mention a few: His Eminence Jemilugba, Bishop Elijah Adepoju, Evangelist Dr. Odugbesan, Chaplain Oyelami.
The most captivating part of the event was the keynote address by Bro Olajuwon who spoke on theme of the event "Where is your footprint". He gave an illustration of not planting trees on the street of Island, that where a seed is not sown you will never find a tree and also talked about the destruction of the plantation along Ikenne expressway.
The man of God emphasized on this resounding questions: "WHAT IS YOUR HERITAGE FOR THE NEXT GENERATION?",100years from now will your generation feel your impact?
He mentioned two essential facts that impact  generations:
1. Do something worth writing about
2. Write something worth reading 
He laid emphasis on the scripture, " A good man lives an inheritance to his children's children"  and two legendary example Saint Moses Orimolade and Benjamin Franklin of blessed memory. He said God sent Moses Orimolade to Africa because He knows they will mess up and Benjamin Franklin who invested $1000 for the future of Americans education. And he beautifully ended up his speech with the best hymn of his wife "Emi o ko kiki re Oluwa"
The awardees at the events are:
Bro Moyinoluwa Alli
Bro Olarinde Ogunkunle 
Snr.Apostle Famous Oghenede
Rev.Captain Kehinde Kupoluyi
Mother-in-Israel Grace Adeyemi
The event came to an end with Prophetic declaration by Bishop Elijah Adepoju and grace by his His Eminence Jemilugba. 
Leave Comments