Osinbajo, Fashola, and Others to speak at C&S Ayo Ni O Warden's Symposium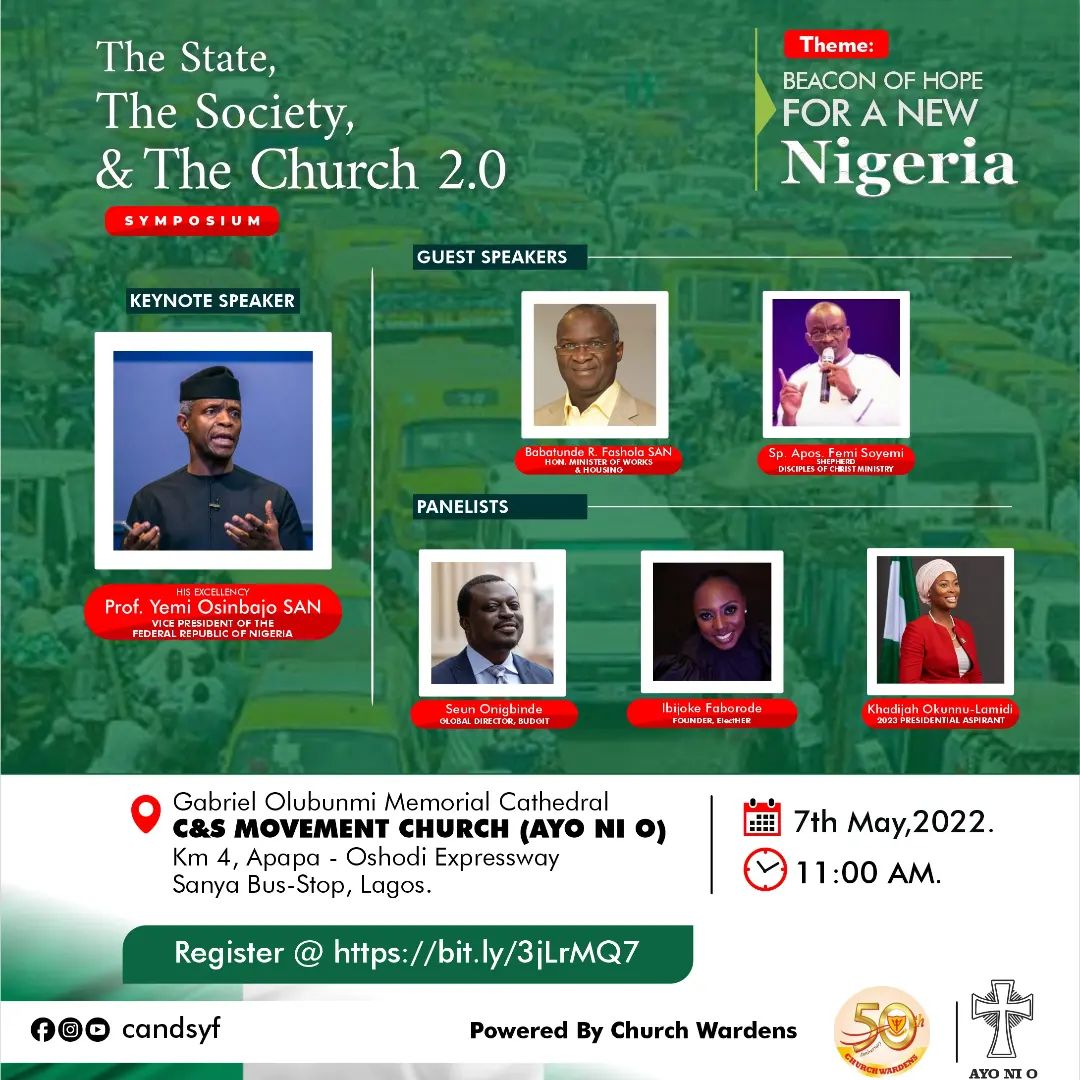 Vice President Yemi Osinbajo and the honorable minister of works and housing, Babatunde R. Fashola have been selected among other dignitaries to speak at a symposium organized by the wardens unit of Cherubim & Seraphim Movement Church, Surulere District, Ayo Ni O.
The symposium tagged, "The state, the society and the church", is slated to hold on May 7, 2022.
Themed "Beacon of Hope", the conference is to mark the 50th anniversary of the church's wardens unit.
Addressing journalists at a news conference in Lagos, the Chairman/General Leader of the Movement, Sunday Korode, said the second national symposium was meant to commemorate the occasion.
Speaking on the unsavory developments in the country, the church leader, who was represented by the District General Secretary, Pastor George Ogunleye, posited that the church, a not-for-profit organization, is an integral part of the society and as such, could not be a passive participant in the society.
Other speakers expected at the event are Femi Soyemi, Sheperd of Disciple of Christ Ministry,
Seun Onigbinde, Ibironke Faborode, Founder ElectHer, Khadijah Okunnu- Lamidi, 2023 Presidential Aspirant.
Leave Comments