Orimolade Mercy Land, Ojokoro to be The Eternal International Headquarters; Dedication holds 2021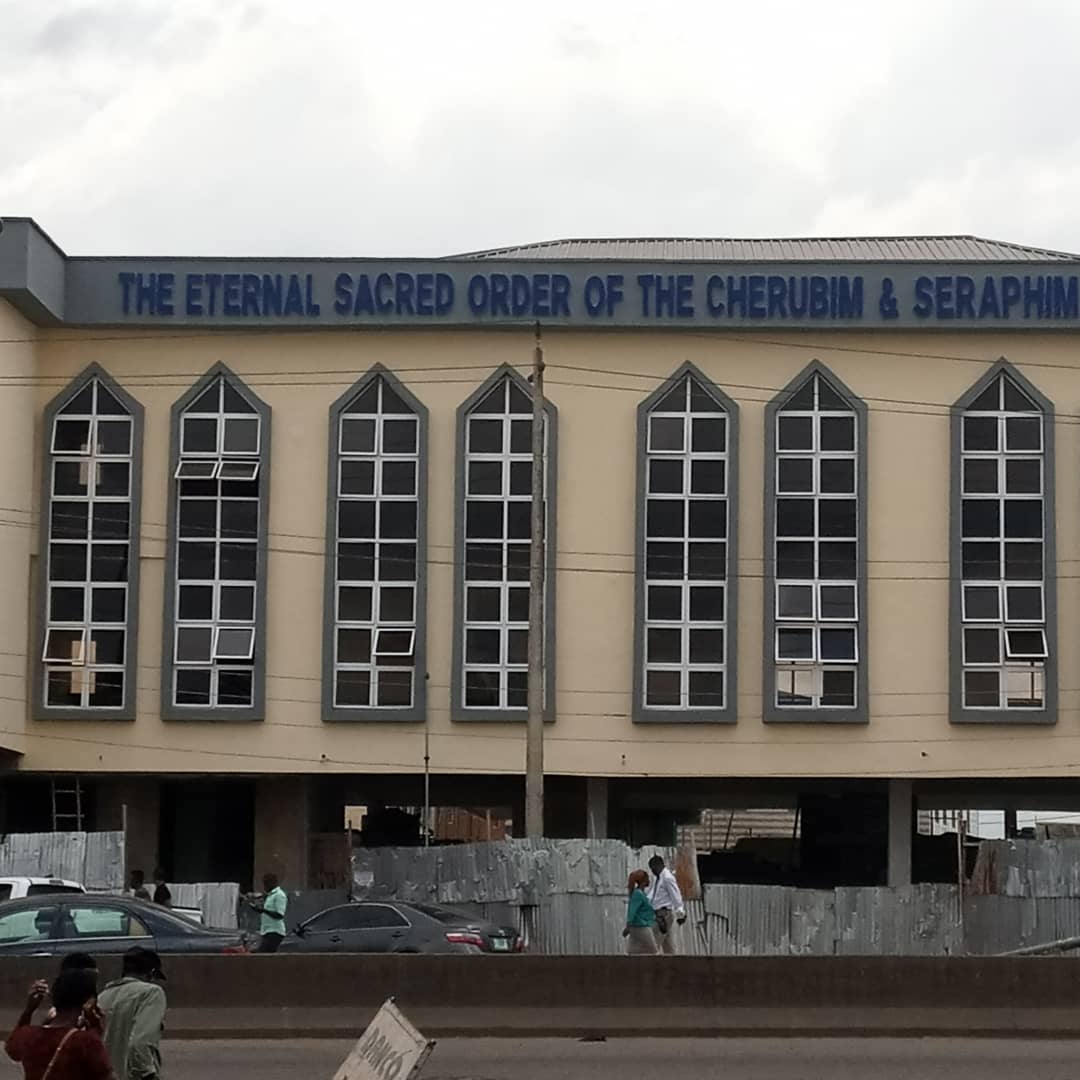 The conference board of the Eternal Sacred Order of the Cherubim and Seraphim Church has decided that Orimolade Mercy Land, Ojokoro will be the new international headquarters of the church. This was made known to Journalists by PRO2 of the Church, Supt. Apostle Muyiwa Adeyemi at the 87th remembrance service of the founder, St. Moses Orimolade Tunolase. Adeyemi, while taking journalists on a tour through the church, also disclosed that construction ongoing in the edifice will be completed by the end of the year and dedicated in 2021.
 The church where the late founder, was laid to rest, situated at Ijaiye Ojokoro Lagos has 3 sections. The first, being the church auditorium is meant for church programmes and events. There is a tourist centre and lastly, a seminary. The Seminary, as made known by the Church's PRO, is in collaboration with a seminary in the United States and a training college will begin immediately after the dedication of the church. Attending this college is compulsory for members before ordination, he added.
Meanwhile, as a measure of curtailing the spread of Coronavirus coupled with the on-going construction, this year's remembrance took a new dimension. The programme was open to only specific members and wings of the church, while it was streamed online for all members of the church.
The General Secretary of the church, Supt Gen.Apostle Iyiomo Oyetakin, also expressed gratitude to Rev. Mother Esther Abimbola Ajayi, who is sponsoring the ongoing project. He implored members to also support the endeavors of the global evangelist in the church of God.
Leave Comments