​​​​​​​Orimolade Holy Land Dedication: 3 key takeaways from Obasanjo's speech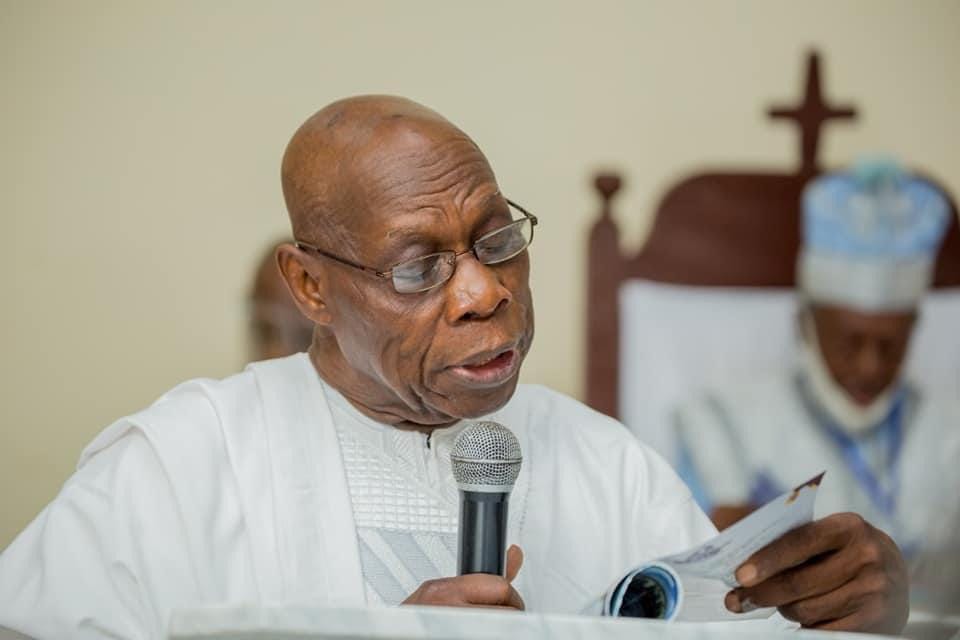 February 6, 2021 is a day that will not be erased from the history books of the Eternal Sacred Order of the Cherubim and Seraphim. On this day was the dedication of St. Moses Orimolade Holy Land, the Cenotaph of C&S Founder at Ojokoro, Ijaye, Lagos State. This building, now the international headquarters of the church, was donated by Rev Esther Ajayi. It also has four sections; the cenotaph, secretariat, church auditorium and The Eternal Bible College.

The occasion was graced by the former president, Olusegun Obasanjo, as well as other dignitaries. The former president took the first bible reading, and gave his remarks as the Guest of Honour.

Here are the key takeaways from his speech:

1. Nigerians are not preparing for the kingdom of God

Obasanjo noted that Christians in Nigeria are seeming not preparing for the Kingdom of God. He said "The situation we have in the country, today, does not show we are preparing for the Kingdom of God, but we have to be prepared. There is always a day of reckoning. Christianity was brought to us and many of our people made great contributions to the faith, but they are unsung heroes now. Missionaries came but we have our own missionaries and leaders. Moses Orimolade was one of them.

2. Obasanjo saved Moses Orimolade's body from being exhumed

The former president explained that if not for his timely intervention, the tomb of St. Moses Orimolade Tunolase would have been destroyed during the construction of the Lagos-Abeokuta Expressway. "If I had insisted and the contractor also insisted that we should not bend the road, that tomb would have been removed and the body exhumed and this splendid edifice wouldn't have been, and if it would arise at all, it would not be here.", he said.

3. The labour of our past missionaries shouldn't be forgotten

The 83-year[old implored Christians to never forget the efforts of those who made sure the gospel is spread across all nooks and crannies of the country. Sighting Orimolade as one of such missionaries, he added that present day Christians are enjoying fruits of their past labour. "Christianity did not originate from our land. It was brought to us, but when it was brought to us, many of our people have made tremendous contributions to Christianity and they have become unsung heroes. We are now singing songs of our past heroes and it is worth it, because yes the missionaries came, we have our own missionaries and leaders who created and made the church to spread in our land, and Moses Orimolade was definitely one of them", he said. "It is because of the establishment of the Church of Christ that you and I have assurance of life and salvation, and we must never forget those missioners and church leaders who played their part as well, so that you and I can enjoy the benefits of salvation given to us only by God almighty", he continued. 
Leave Comments