Operation 7 - 7: Pastor Seyi Bakare Reveals What To Expect This Year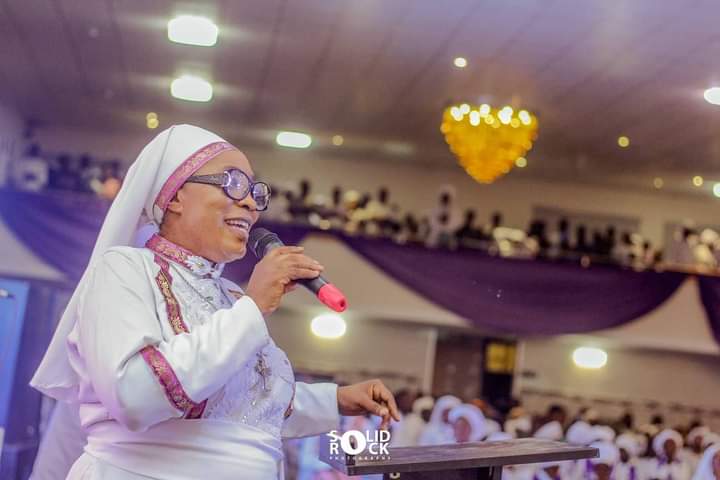 The convener of the annual power-packed crusade, tagged: Operation 7 to 7, Pastor (Mrs) Seyi Bakare has revealed what people should expect at this year's edition which is scheduled to hold on Tuesday, January 25, 2022.
According to her, the programme would record an unbelievable divine encounter that will turn people's captivities around (Psalm 126) both spiritually and physically, adding that a powerful revival (a spiritual awakening) like in the days of St. Moses Orimolade - resulting in Salvation and Healings - would also be evident at the gathering.

Operation 7 to 7, every year, reverberates the city of Ibadan, attracting scores of worshippers from all over, as they surge into the 3500 capacity Daylan Event Center situated along Eleyele – Poly Road where the programme is also slated to hold this year.

Speaking on what inspired this year's theme: "Extraordinary Restoration", the female clergy said, "While seeking the face of the Lord as usual about the theme for this year, Joel 2:25-26 was revealed to me where the Lord said: He will restore the years that the locust, the cankerworm and the caterpillar have eaten. All these are very destructive. But in verse 26, the Lord assured that we shall eat in plenty and be satisfied. This is the promise of God for us this year; Extraordinary Restoration of all we lost last year and the past years."

On the feedback from last year's programme, Pastor Bakare revealed that several testimonies abound, while so many people also gave their lives to Christ. "Some even joined C&S because of their encounter with the Holy Spirit as a result of last year's Operation 7 to 7," she added.
While trusting God for a mighty move of the Holy Spirit more than before, she noted that a team of health personnel, as well as the security, would be available to attend to people.
Firebrand guest ministers and gospel artistes are also expected at the event. The programme which starts from 7pm through the 7am is powered by Gboromiro prayer ministry, Men and Women of prayer mission and Sacred C&S Oluwamayomikun Parish; all headed by Pastor Seyi Bakare.
Leave Comments