Ojokoro now International Hqtrs of The Eternal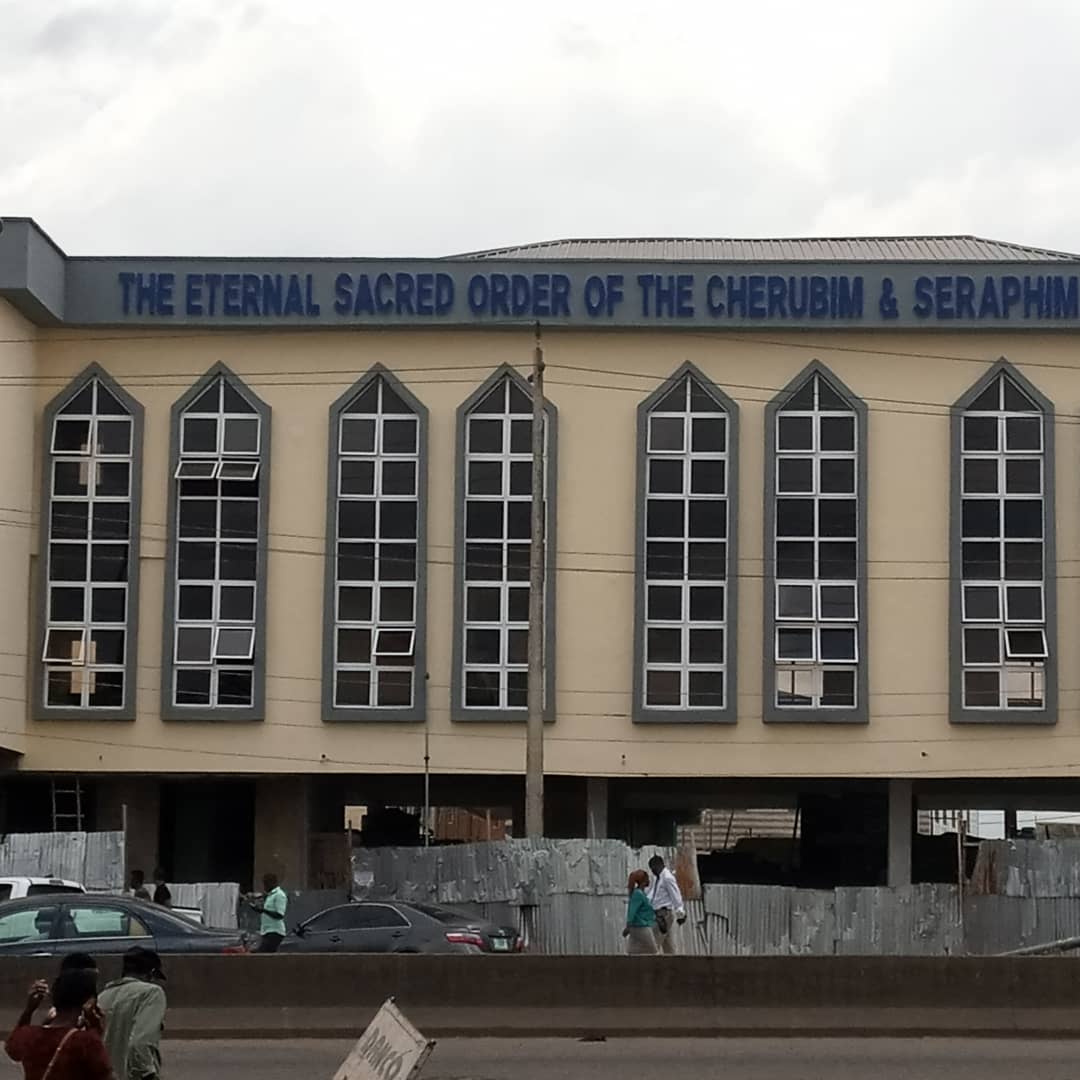 Moses Orimolade Holy Land in Ojokoro, Ijaiye Bus Stop, Lagos has become the International Headquarters of the Eternal Sacred Order of The Cherubim and Seraphim.
This decision was taken at the Annual General Conference of the Church held on Friday December 4, 2020 at the reconstructed edifice that will be dedicated on Saturday February 6, next year.
The conference which was presided over by the Supreme Head and Baba Aladura of the Church, His Most Eminence Dr, Prophet M. I. O Ebahor-Erebi JP was also attended by Vice Baba Aladura N. E. K. Couthon (Benin Republic), Vice Baba Aladura D. A. Ojo, while the new Vice Baba Aladura J. A. Oladapo was also presented to the conference.
The Conference Leader, Supt. General Apostle Adekunle and the General Secretary of the Holy Order Supt. General Apostle Iyiomo Oyetakin explained that 75, Ibadan Street remains the General Headquarters of the church while Ojokoro becomes the International Headquarters with the offices of the Baba Aladura, Vice Baba Aladuras, General Secretary and Board Members.
The Conference Board of the Church had earlier passed the resolution as presented by the General Secretary to rename the Holy Land as the International Headquarters of the church.
With this development, all correspondences to the church would be directed to its International Headquarters from February 6, next year.
Some of the Board Members at the Golden Jubilee AGC under the 1970 revised constitution include, Elder M. A. Sosanya, Elder C. A. Bayode, Elder I. O. Adewusi, Elder J. A. Esan, Snr Apostolic Mother C. A. Bakare and Elder S. A. Dahunsi.
Others are, the Secretary of the Europe Wing Special Apostolic Mother Tokunbo Oyewole, Supt Apostolic Mother V. A. Adesioye, Elder Emma Husu and Elder Muyiwa Adeyemi.
The Conference also approved the establishment of The Eternal Bible School which will also operate at Ojokoro.
Baba Aladura Ebahor-Erebi in his speech specifically thanked Reverend Mother Esther Abimbola Ajayi for her unparalleled contributions to the building of the multi million naira edifice.
He said, "Another area of fulfilment is the actualisation of the transformation and completion of our "source", The Holy Land at Ojokoro where the founder slept, and I am pleased to inform you that this dream was fulfilled by the singular sponsorship of a true daughter of St Moses Orimolade in the person of Rev Mother Esther Abimbola Ajayi who has now transformed the Orimolade Holy Land to a modern and international worshipping edifice".
By Snr Supt Apostle M. O. Adeyemi
Leave Comments