Ojokoro 2021: Eternal celebrates 88th years remembrance of C & S Founder, St Moses Orimolade Tunolase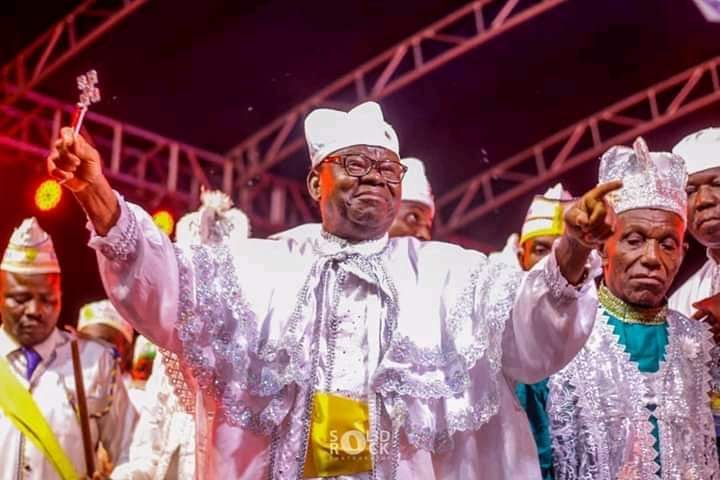 Thousands of C & S members from different countries around the world would converge on the International Headquarters of The Eternal Sacred Order of The Cherubim & Seraphim, Ojokoro, Lagos to celebrate the 88 years remembrance service of her Founder, St Moses Orimolade Tunolase on Monday October 18, 2021.
The service, which will start by 9 am will progress to the early hours of Tuesday October 19, the exact date St Orimolade Tunolase transited to join the heavenly Cherubim & Seraphim in 1933 and buried at Ojokoro.
The service will be climaxed with a spirit-filled vigil that would commence at the midnight of Monday. Before the vigil, the youth fellowship, League of Prophet and Prophetess would have had their sessions.
This year's annual service, which has attracted many Christians around the world would be the first of its kind because this will be the first to be celebrated at Ojokoro after the resting place of the founder was rebuilt as international spiritual tourist centre.
The chairman of the Planning Committee, Supt Gen Apostle Adekunle who is also The Eternal Conference Leader said arrangement has been made to accommodate everybody that would attend because there was no restrictions this year.
He said though everybody that will attend are advised to observe covid-19 protocols by wearing their face mask and have their sanitisers with them, but the environment is very conducive to provide ambiance for spiritual experience.
The Baba Aladura of the Holy Order, His Most Eminence, Prophet M. I. O. Ebahor-Erebi will be on ground to host everybody and direct the remembrance service.
He will be ably supported by Vice Baba Aladura Cuthon (Benin Republic), Vice Baba Aladura Ojo and Vice Baba Aladura J. O. A. Oladapo and other Board members.
Leave Comments