NO SUCCESS, NO GREATNESS - Babatunde Segun Samuel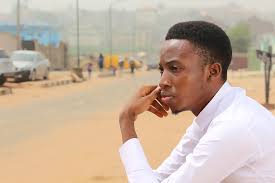 Greatness can be said to be the attainment of a certain degree of success in whatsoever you find yourself doing, in order to stand out amongst your contemporaries. 
There is no talking about success without talking about greatness and there is no talking greatness without talking success.
Greatness in life does not just happen sporadically, there is a process to it because it has its own factors or principles. For one to be said to be great in life, there are three major factors that must be considered. These factors are the size of your vision, the quality of your mindset and then the strength of your determination. 
SIZE OF YOUR VISION: How far you can see determines how far you can go in life. You can't go beyond your standpoint if you don't see beyond it. There is a popular saying, "If you can see it, you can be it, what you can't see you cannot become". So the moment you start to see yourself becoming great, that is the moment your greatness starts except if you go blind in your vision.
QUALITY OF YOUR MINDSET: The kind of mindset you have over success will determine if you'll be great or not. No matter what your vision may be, no matter how far you can see, no matter how big your vision is, if you don't have the right kind of mindset to carry on your vision, then the vision is as good as dead because there is no life for it. Your wrong mindset can or will suffocate the life out of your vision thereby making greatness exist in just your head alone.
STRENGTH OF YOUR DETERMINATION: If you have a very bright big vision with the right kind of mindset, you're a step closer to attaining your greatness, but there is one factor that you need to consider keenly or else the vision will die in the middle of conceptualization. That factor is the strength of your determination. There is a saying that "nothing good comes easy" so there will be a lot of discouragement, uncertainties, challenges, hurdles, etc on your journey to greatness, but one thing you'll need to get you going is the strength of your determination (you never die easy, never give up attitude), this helps you to be rugged and dogged in the face of whatever challenge you might be faced with.
Today is an opportunity for you to start to attain that height of greatness you've been envisioning, all you just need to do is to understand the approach you'll give to it and trust me, you will be unstoppable. Go for it and you'll attain it.
Leave Comments