My tenure will build on the great achievement of my predecessors - Ap. Segun Adio Promises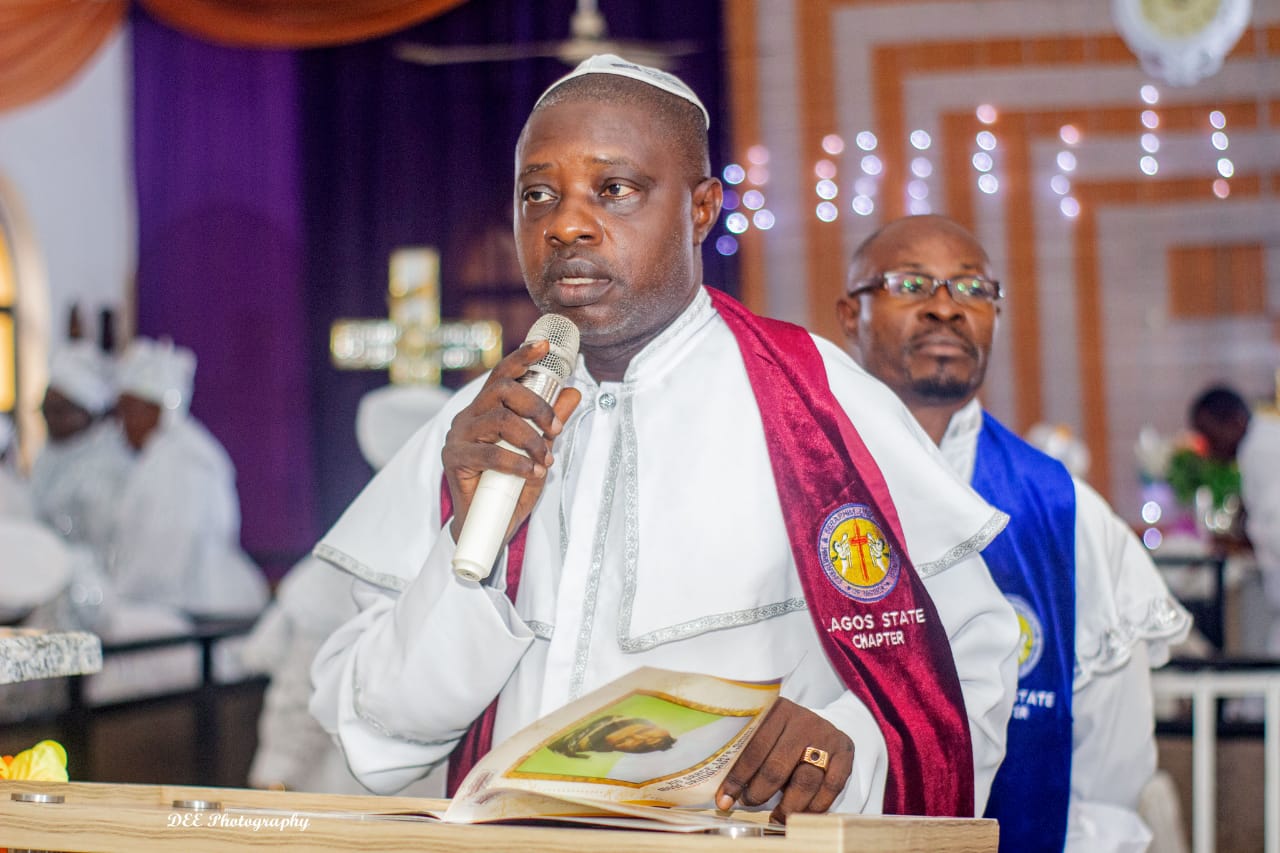 The newly inducted chairman of the Cherubim and Seraphim Unification Church of Nigeria, Special Apostle Segun Adio has declared that his tenure would build on the achievements of his predecessors.
Adio made this declaration at the induction ceremony of the newly-elected executives of Cherubim and Seraphim Unification Church of Nigeria, Lagos State chapter last Saturday.
Speaking at the event held at the Holy Church of C&S Mount Sinai, Ebute Meta, Lagos, he also promised that he will uphold the goals and ideals of the National body by unifying the church and admitting more members willing to join the Unification body from all parts of the state.
Apostle Adio said his administration would not allow any agent(s) of destabilization to creep into the ranks of the state chapter to the detriment of the growth of the Church.
He also assured that his administration would work to strengthen the existing wings of the chapter and also set up a body to review the chapter's rules and regulations to be able to meet present-day realities.
While craving the prayers of all members for a successful tenure, the new helmsman said he would guide and guard jealously the opportunity that posterity had entrusted in his hands and those of his team.
The chairman also announced the launch of a Cooperative Society tagged 'Lagos Chapter Unification Multipurpose Cooperative Society Ltd', saying, it will further complement the financial drive of Seraphs in the state when fully utilized.
According to him, the Cooperative Society has been duly registered with the Lagos State Government and would be managed by competent and reliable Seraphs who are specialists in the field.
Noting that a more laudable scheme would be unveiled by the chapter in the coming months, Apostle Adio said the scheme would highly enhance, boost and reshape the participation of members in their various churches.
Meanwhile, the inducted executive will steer the ship of the chapter for the next three years.
Leave Comments