My Dad Popularly Called "Baba ti igbala loju" Loves God With All His Life Says Son of Baba Aladura Amusan.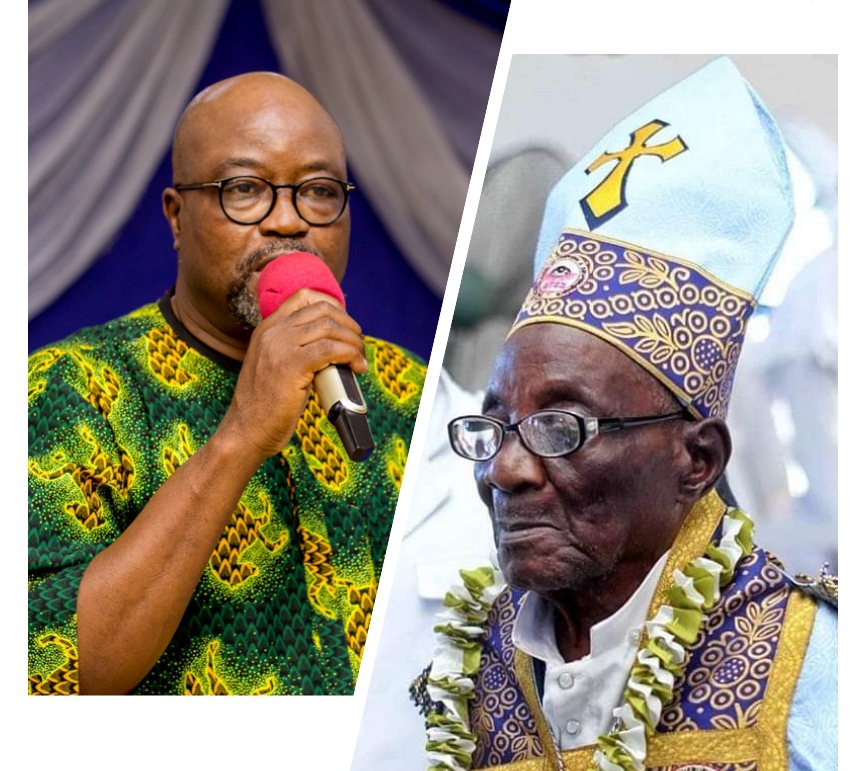 The journey home of Baba Aladura Hezekiah Babatunde Amusan Jpil begins with the Christian wake keep service held on Thursday 24th, 2020 at the Mushin Local Government Public Library. The supreme head of the Praying Band of C&S who slept in the Lord on Friday, February 14, 2020, and will be committed to mother earth on Friday, September 25, 2020, at his residence. The burial activities which were in total compliance with the government protocols on covid19 was well attended by members of the church.
The first son sharing the testimony of his late father says " Our father loves God with all his life, he was a man who strongly believes in salvation which was the major reason he was popularly known as "Baba ti igbala loju". He loves the church passionately and gave all his Fridays to fasting till his death.
Representing the church, Most Snr Apostle Mayowa Odedina who stated that the late clergy was an exceptional leader with great managerial skills. In his words, he said baba's favourite quotes were " I am a manager with one eye closed, I don't see everything. He also spoke about how baba blesses people with all God has given him.
However, the preacher of the wake keep service, Special Apostle Pro.J.O. Ibikunle said Life has meaning and fulfillment only in Christ Jesus. He also highlighted the different impact he had on the church.
The funeral service to take place at the same venue and interment at his residence. Join us live on Facebook at 11 am as the celebration of life continues.
Leave Comments