My Appointment as a Minister was a full Manifestation of God's Prophecy; says Clem Agba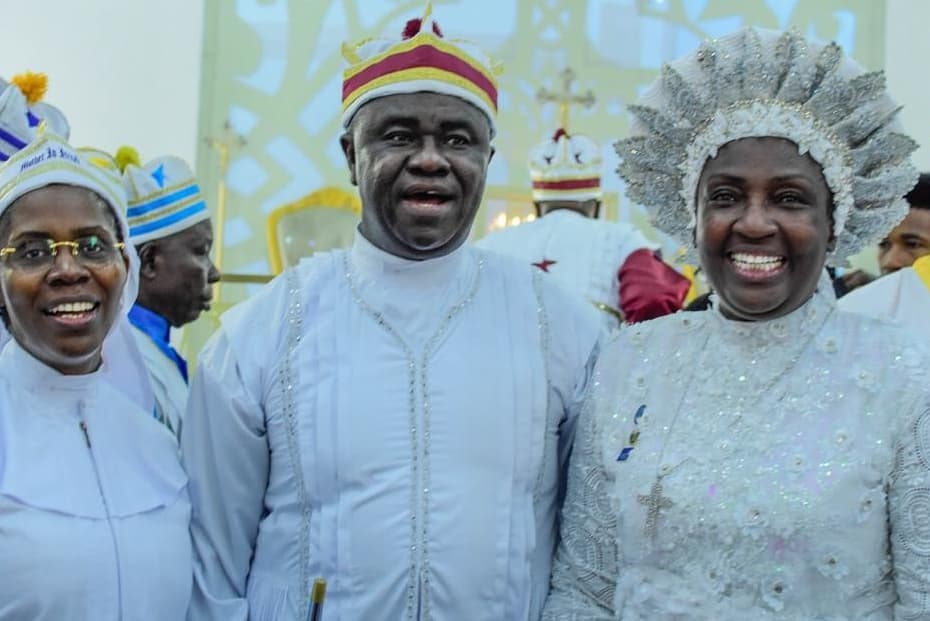 The Honourable Minister of State for Budget and National Planning, Elder Clem Agba at the thanksgiving service of his appointment as the Minister of the Federal Republic of Nigeria says, 'Does the Lord speaks and not come to pass?' speaking from the book of Isaiah 55:11 "So shall my word be that goes forth from my mouth, it shall not return to me void but it shall prosper in the things for which I sent it." Hence, he said his appointment as a minister is a full manifestation of God's prophecy which was said by Rev. Yomi Kasali at the Audacity of Praise 2017. The word of prophecy came to pass on the 23rd July, 2019 says the wife of the Minister.
During the thanksgiving session, the wife of the honourable minister, Mother in Israel Catherine Agba said she give thanks to God for His special blessings upon her family and for making her husband Minister of the Federal Republic of Nigeria and also appreciated God for  October 6, 2019 which marked their 29 years of marriage. In her words, She honoured God for making her follow the right path and implore everyone to keep praying for her husband and family.
The man of the moment, Elder Clem Ikanade Agba spoke about his humble beginning, how his parents were in difficulties when he was given birth. He also gave some narrations on his career life; how he moved from Chevron to being a commissioner, with all challenges and difficulties God kept him.
Also present at the event was the Deborah of our time, Rev Mother Esther Abimbola Ajayi and Supt Apost. Mother Osinowo. Rev Mother Esther Abimbola Ajayi while speaking at the event, congratulated the minister and said, 'God is a rewarder of those that diligently seek him and that nothing happens by chance and accident.' She emphasized that the minister has really done great things in God's vineyard and He surely payed him back.
In a brief interview with our correspondence after service, the minister stated that Christians should give full support to the administration of President Mohammed Buhari that the president means well for the growth of the country.
Moreover speaking to the youth, He stated that, "There is no shortcut to success, you have to discover your passion and do things right". He also asserted that the youths should trust in God always and lean not on their understanding.
Lastly, he admonished Christians not to shy away from governance. "You can only effect change if you are part of the process and the leadership", he said. The Church should continually uphold the Christian virtues and trust in God always, he iterated.
Leave Comments