Mother Ajayi Preaches Love, Unity At CAC ....I believe In Her Anointing Says Pastor Abiara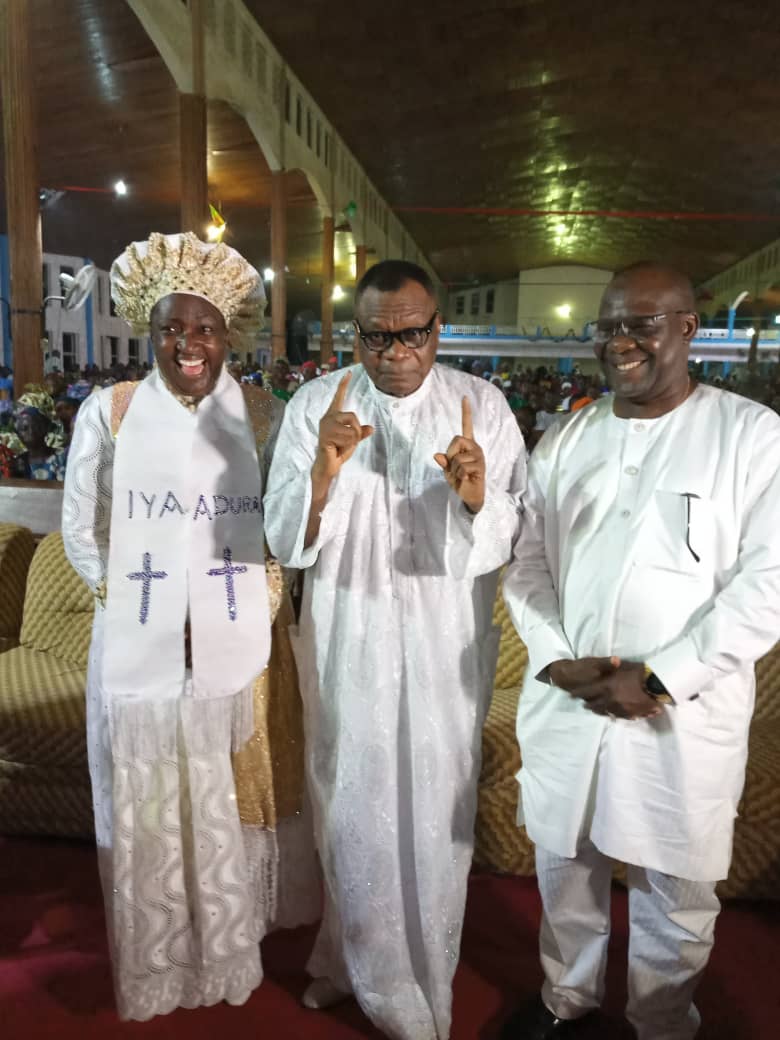 The Ambassador Plenipotentiary of the White Garment Churches and Philanthropist, Reverend Mother Esther Abimbola Ajayi has appealed to all Christians to promote unity and love among themselves, declaring that it is impossible to divide the body of Christ.
She said it was out of ignorance that some Christians condemn or criticise other denominations different from their own.
The renowned world Evangelist spoke during her ministration at, "Celebrating Jesus" an annual program by CAC Agbala Itura, Ibadan.
Quoting 1Chorithians 12 extensively, Mother Ajayi who attended the program with her husband Rev Ademuyiwa Ajayi said the time has come for all Christians to come together to fight Satan and all its agents.
She also prayed for Nigeria for good old days to return when poor people and vulnerables will have access to good things of life. She blessed the congregation and santify their water for signs and wonders.
The convener of the program, Pastor S. K. Abiara described Mother Ajayi as a true vessel of God who is spirit-filled and very respectful.
He said, "Mama is a special person filled with holy spirit and special anointing. She is one of the leading Prophetess of our time and I believe in her anointing and her message of love and unity across the world.
"I read in the newspaper, the great philanthropic works she did recently in Rwanda and I was very happy and proud of her. Let us continue to pray for her and her husband who is also a very good man that no evil machination should have power over them.
In her entourage are the 27-year-old Commissioner in Oyo State, Mr Seun Fakorede, Psalm 119 reciter and UI Law Student, Tunmise Adeyemi and the Chief PRO, C & S Unification Church of Nigeria, Apostle Muyiwa Adeyemi and over 200 members of LOC, among others.
Leave Comments