MOTHER AJAYI GIVES SCHOLARSHIP TO 30 ISRAELITES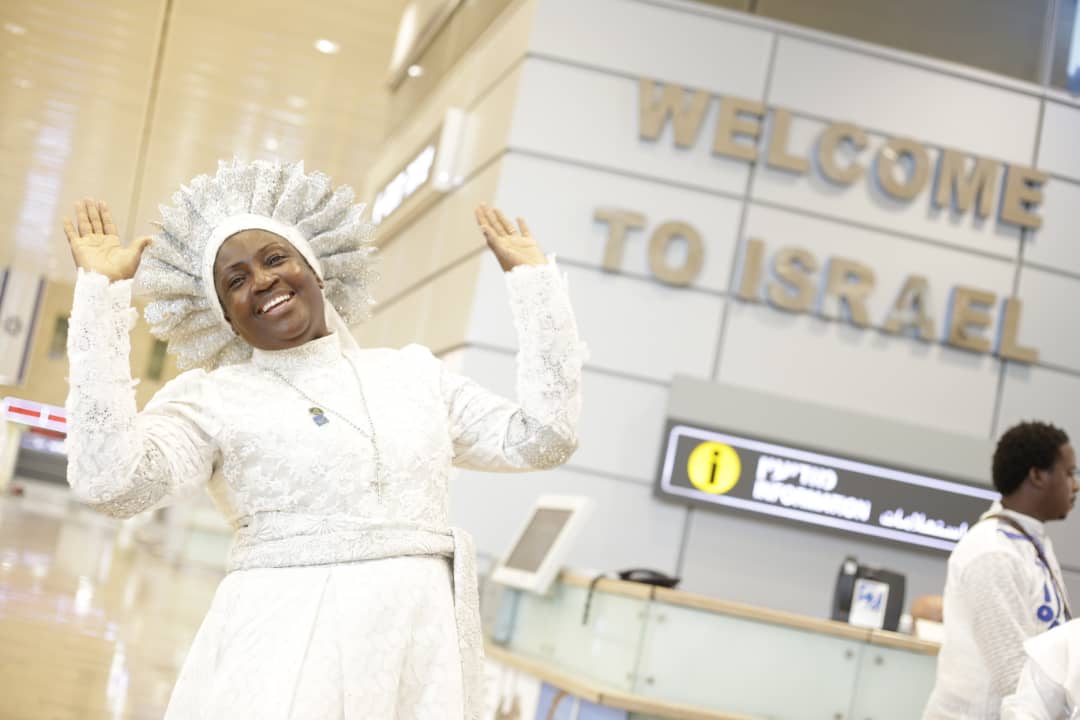 Julis, a community in Northern District of Israel, erupted in jubilation as Reverend Mother Esther Abimbola Ajayi and her husband, Reverend Dr Ademuyiwa Ajayi visited the ancient town and presented scholarships to 30 students of higher institutions in that town. 
The event which brought together the three Religious groups in the sprawling community - Christians, Durs and Moslems was a morale booster that further united them. 
 
Mother Ajayi had sponsored over 180 pilgrims from Nigeria, Sierra Leone and Ghana to Jerusalem to pray for the success of "Celebrate the Comforter" holding at the Tafawa Balewa Square (TBS), Lagos on Saturday July 6, this year. 
Not fewer than 180,000 Christians across the world will gather at the  non-denominational crusade to pray for the world peace. 
The renowned international Evangelist and Philanthropist said the only thing that can bring peace to the world especially Nigeria was the "prayer of the faithful". 
She noted that Christians irrespective of thier denominations should come together to celebrate Jesus Christ who is the "Comforter". 
She said the proceed from the crusade will be given to charity homes in Nigeria. 
Presenting cheques to happy beneficiaries of the scholarship, Mother Ajayi said she got to know about the vulnerables in Julis through the Executive Director of Munir Foundation, Mr Nadeem Ammar  who she said they met in London and told her how General Munir Ammar died in a Plane Crash in 2016. 
She said, "I was moved to tears  when I heard the story of many families in this community and some youths who wanted to go to school but could not becuase thier breadwinners are either dead or had health challenges.
"I was impressed with the story of  the late General who died three years ago. He had been catering for people here. We are glad to support this foundation because any support to advance the cause of education among youth is a deliberate effort to secure their future and make the world a better place. I am also glad that they are judiciously spending the money we gave the foundation and this encourages us to do more.
"I always appreciate people using money for the course it is meant for. These people are good and I happy with them".
Appreciating Mother Ajayi for her kind gesture to the people of Israel, Col. Moneeb Bader said the community would remain eternal grateful to her for giving hopes to the hopeless youths who would have been out of schools. 
 He said, " I'd like in the name of Munir's family to thank you for your presence here, we appreciate very much your gesture to us in those meaningful and painful
moments at the same time.
You are showing a great commitment and friendship to the family and to the community here.
The highly appreciative community also presented flowers and Award of Merit to Mother Ajayi for her philanthropic gesture to uplift the less privileged in the world. 
It would be recalled that Mother Ajayi had also donated huge some of amount towards computer literacy for all children in Israel.
Leave Comments