LOC CATHEDRAL: GOD INSTRUCTED ME TO HONOUR THE INVITATION - ADEBOYE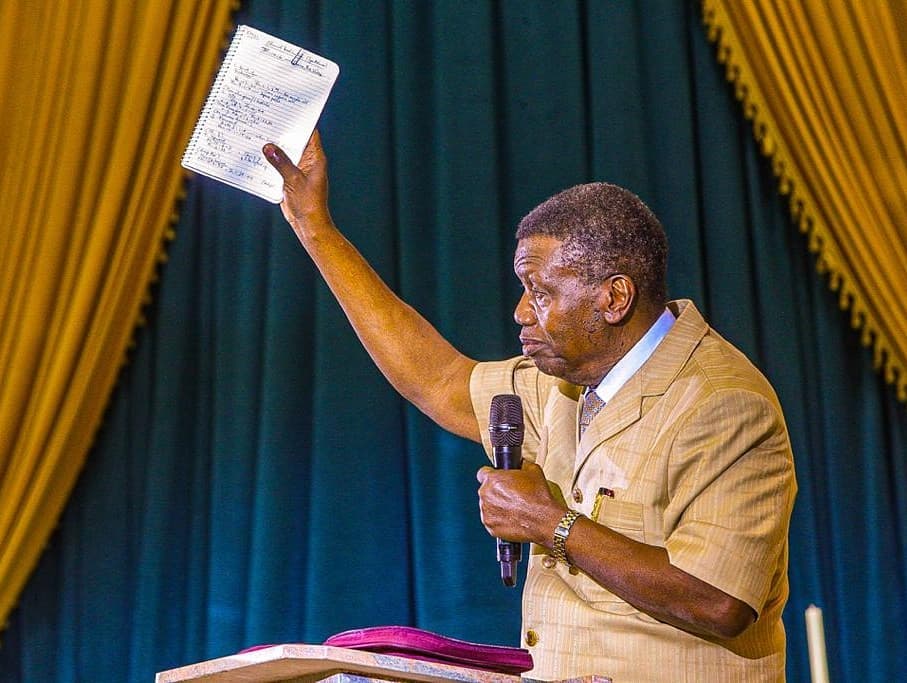 The General Overseer (GO) of the Redeemed Christian Church of God (RCCG), Pastor Enoch Adeboye said he attended the grand opening and dedication ultra-modern LOC cathedral on the instruction of God.
"You are here today beloved, somebody asked me yesterday, we found out in the media that you are going to preach in such a place, I said yes, he said we didn't believe I said you better believe, he said why? I said God asked me to go and when God asks me to go like that it could be because there is just one fellow who is been given a last chance," he said.
The clergyman described the new church building as beautiful and deserving of God's presence; prayed that the place would henceforth be a miracle center.
In his sermon, He said, Nigerians and their leaders should heed God's directive for the good of the society just as our sister has done which made us gather here today to give Him thanks.
Pastor Adeboye proclaimed peace in all the kingdoms that make up Nigeria through the traditional rulers that were present at the event.
"It shall be well with Nigeria as God is at work to eliminate all those chastising the country before the end of 2021," he said
Leave Comments