Lagos State Youth Fellowship Resumes Monthly Vigil...Annual Convention to be hosted for a day and free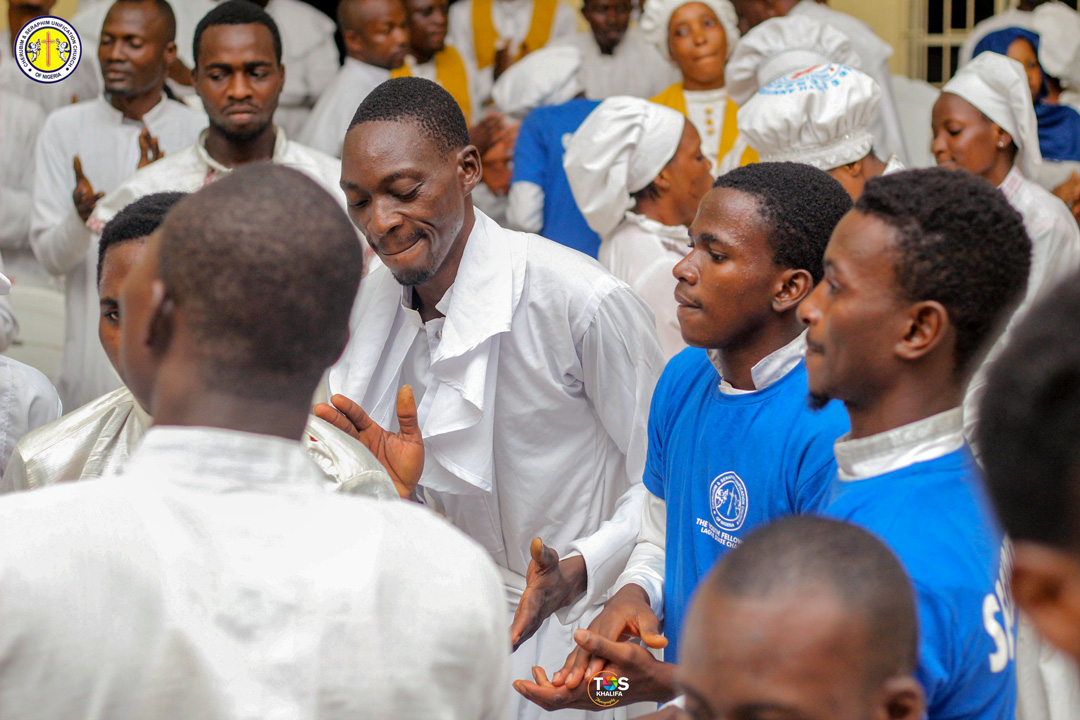 The Youth Fellowship, Cherubim and Seraphim Unification Church of Nigeria, Lagos State has officially resumed its monthly vigil as the State Government lift the ban on religious organisations and churches are now allow to hold vigils and weekly services. The vigil was held at the C&S Society MT.MISPE, Parish, Yaba, Lagos following the guidelines to prevent COVID 19 on 2nd October 2020.
Nonetheless, the vigil was a welcome back celebration for all members of the fellowship and to celebrate their maker for sparing their lives during the pandemic. It was filled with joy and happiness as members gave their best dance steps and praises to the King of Kings with melodious songs from the choir.
In the Announcement, The General Secretary, Bro Segun Adagba appreciated God for his infinite mercies over the fellowship and stated emphatically that the annual convention won't be the usual three-day camping programme but has been repackaged to be held for a day at the Praying Band C&S Church, Akitan, Mushin. He noted the convention is free for all members.
However, In the brochure shared by the convention committee members, it was stated that this year's convention with the theme "EMPOWERED FOR EXPLOITS" is for realizing the great need for spiritual effectiveness, enlightenment, and functionality of the fellowship members. It aims to provide spiritual growth and development, empower youths to live as disciples of Christ, networking opportunities, and building a healthy relationship among members and many more.
The secretary also spoke on the business hangout held during the lockdown, another edition comes up January 16, 2021, at the C&S Saviours Ministry Alausa, Ikeja, and the annual general conference of the parent body which comes up November 12th to 14th, 2020, at the Divine Events Centre, Obanikoro, Lagos. Youth delegates will be assigned by the fellowship executives.
It is was an awesome time in God's Presence, Sermon by Bro Ife Donatus, and prophetic utterance by the chairman of the fellowship, Bro Muyiwa Odedina.
Leave Comments