Lagos Mainland Youth Fellowship Kicks Off As New Officers are Inducted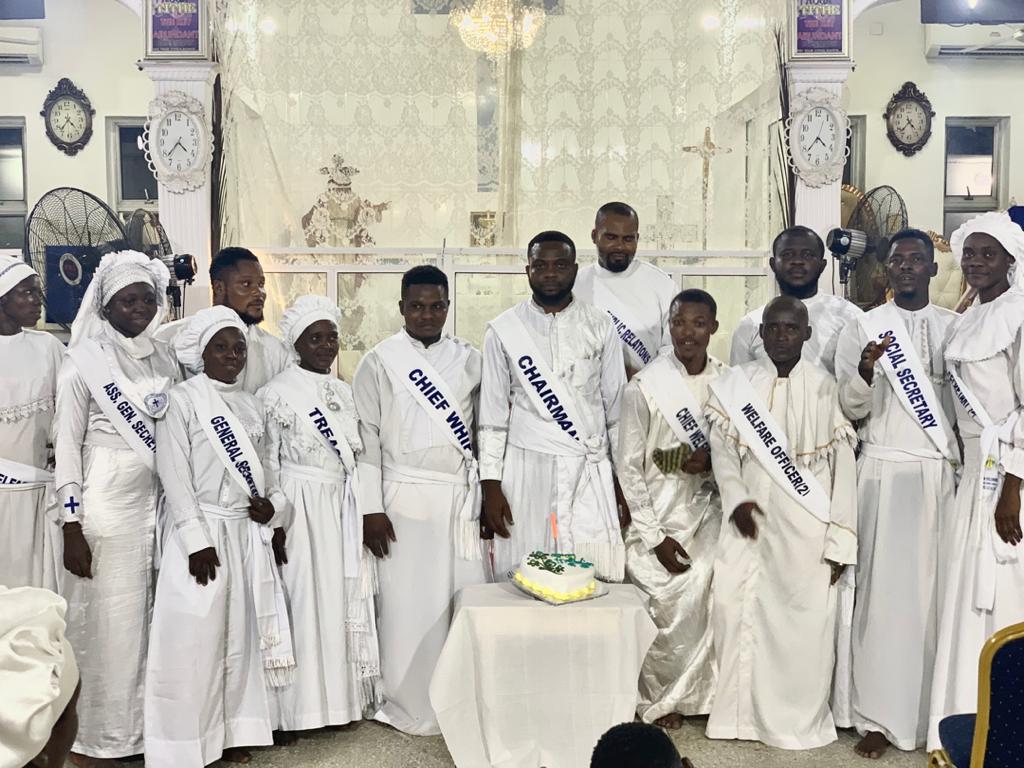 The Lagos Mainland youth fellowship of the C&S Unification Church Of Nigeria, Lagos State Chapter has taken a firm step with the induction of a new committee on Friday, April 16, 2021, to steer the fellowship. This Induction took place at the C&S Church of Christ, The Worshippers, Iponri, Surulere, under the chairmanship of Bro. Muyiwa Odedina, Chairman of Lagos State Chapter of the fellowship. The purpose of this division is to unite all youths at the Lagos Mainland standing as a body of Christ.
Odedina doubled as the preacher of the day, exhorted the new Executives with Ecc 9:10, and implored them to be vibrant with their responsibilities. He also emphasized the last verse of the hymn "ỌJỌ nla l'ọjọ ti mo yan". He iterated that taking responsibilities in the vineyard of God is a covenant, thus, one must always make sure it is well cared for and renewed.
This new division is to be led by Bro. Kayode Oguntolu who in his speech at the induction, appreciated God and all members of the division for making the day a reality. He assured that the new administration will play a leadership role among all divisions in the Lagos State Chapter. "During our tenure, we shall be collaborating with other local division/constituent churches in the Lagos State Chapter to move the church forward", he said.
The event took another dimension as Bro. Dare Olowolayemo took us into an intense prophetic session. It ended with great encounters in His presence.


List of the new executives as follows:
Bro. Kayode Oguntolu - Chairman
Bro. Dayo Kuku - Vice Chairman
Sis. Sholabomi Opeyemi - Secretary
Sis. Serah Osiyemi - Asst. Secretary I
Sis. Francisca Ikpeama - Asst. Secretary II
Sis. Abosede Odeboju - Treasurer
Bro. Michael Semako - Financial Secretary
Bro. Ademola Akinbiyi - Social Secretary
Bro. Daniel Lott - Chief Welfare
Sis. Seun Ojo - Welfare Officer 1
Bro. Tunde Korode - Welfare Officer II
Bro. Obinna Nwoji - PRO
Bro. Ayodeji Jojolawo - Chief Whip
Bro. Olayinka Akinrinmade - Legal Adviser
Leave Comments