Join Baba Olori On Live Streaming Prayers Against Covid-19 ....4.30 pm - 4.45pm Today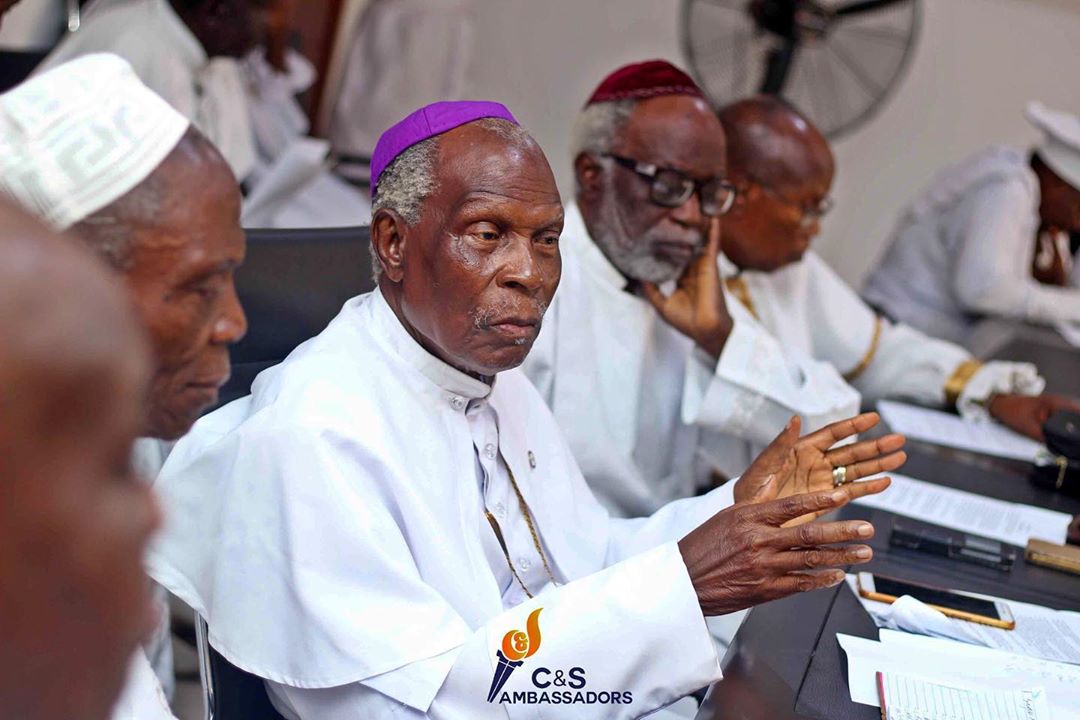 His Most Eminence, Dr, Prophet, Solomon Adegboyega Alao JP, will today pray for Seraphs all over the world on a live streaming  program by 4.30pm (Nigerian time) against the deadly coronavirus that is threatening human existence.
The 15 minutes live programme is part of the three-day prayers that started on Wednesday and ends today.
A statement by the Chief PRO of the church, Ap. Muyiwa Adeyemi enjoined all Seraphs and everybody that believes in the efficacy of the prayer to fight viruses to join His Most Eminence by 4.30 pm on either of these platforms on their Facebook accounts.
1. Seraphstories
2 C&S Ambassadors
3. Acts of Seraphs
4. Seraph events 
And other Seraph-based online media.
During the prayer, Baba Olori advised everybody to have a bottle of water and anointing oil that will be sanctified for the use of each family.  
The Holy Spirit, through Baba Olori will direct on how the water and anointing oil would be used.
Recall that Baba Alao had advised all Seraphs to obey government instructions on social distancing, washing of hands and gathering of not more than 20 people as part of preventive measures to curtail the spread of the virus.
Leave Comments