It's The Lord's Doing Says Elder J.O Adagba as C&S Unification Lagos State Chapter Commences Building of New Secretariat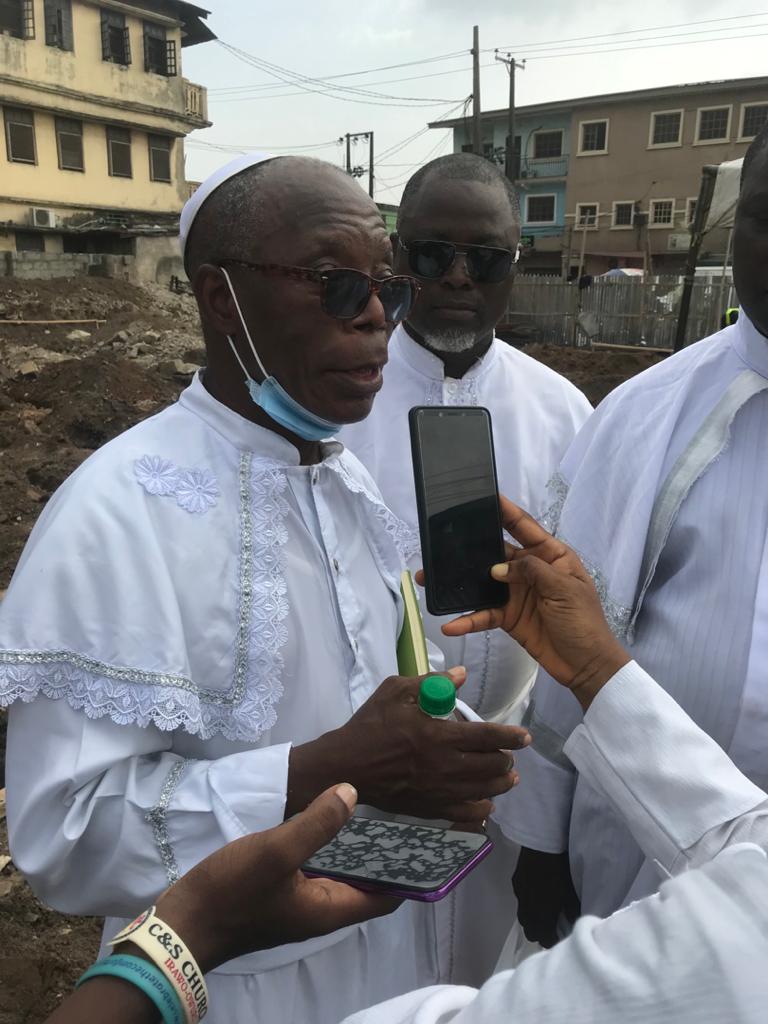 The Lagos State Chapter of the C & S Unification Church of Nigeria on Monday, 30th November 2020 commenced the building of the Secretariat's chapter, situated at Akinhami/Fashoro street, Surulere, Lagos. The turning of sod exercise was led by the chairman of the state, Snr. Supt J.O Adagba.  We caught up with the chairman to ask a few questions.
How do you feel the chairman that commends the Turning of the sod?
It is the Lord's doing! It is the Lord's doing!! It is never in my capacity to order things or put things right. It is our God who never fails, the Lord God of Cherubim and Seraphim who is the alpha and Omega. All Glory and adorations to the King of kings.  Most importantly, I feel elated that during the Adagba led tenure that this is happening. All the executives of the Lagos state chapter are very happy.
How soon do we expect the completion of the building?
I am an engineer but not a building engineer. I am a retired engineer with Bua Nigeria plc(a multinational firm). On building and construction, It is my son who can say something on that but all I know is with the assistant and support of God Almighty the project will be completed. On other hand, Rev. Mother Esther Abimbola Ajayi has kickstarted the project. She has mobilized the contractor in charge of the project. Mobilization is a major factor that kickstarts any project. I believe by the special grace of God we shall soon be singing hallelujah.
What are the likely offices that we should expect in the Secretariat considering the fact that the Lagos state chapter has some wings attached to it?
All these have been taken care of. The architect is a seraph who knows everything concerning the C&S church. The entire ground floor is a parking space, The first floor will be a hall for meetings and multipurpose events. The other floors will be for offices, the executives and state wings will have their offices there.
What is the effect of this on the chapter?
It is a very significant and historic event that lifts us up high. Moreover, as a state of excellence, we say every time that we are leading while others follow. It will be tasking for any state that actually wants to compete with us. They will have to double their effort.
Leave Comments