"IT IS OUR SET TIME FOR PARADIGM SHIFT", DR. SHOLOYE SAYS AS THE NEW SERAPH PREPARES TOWARDS MAIDEN ANNUAL GENERAL CONFERENCE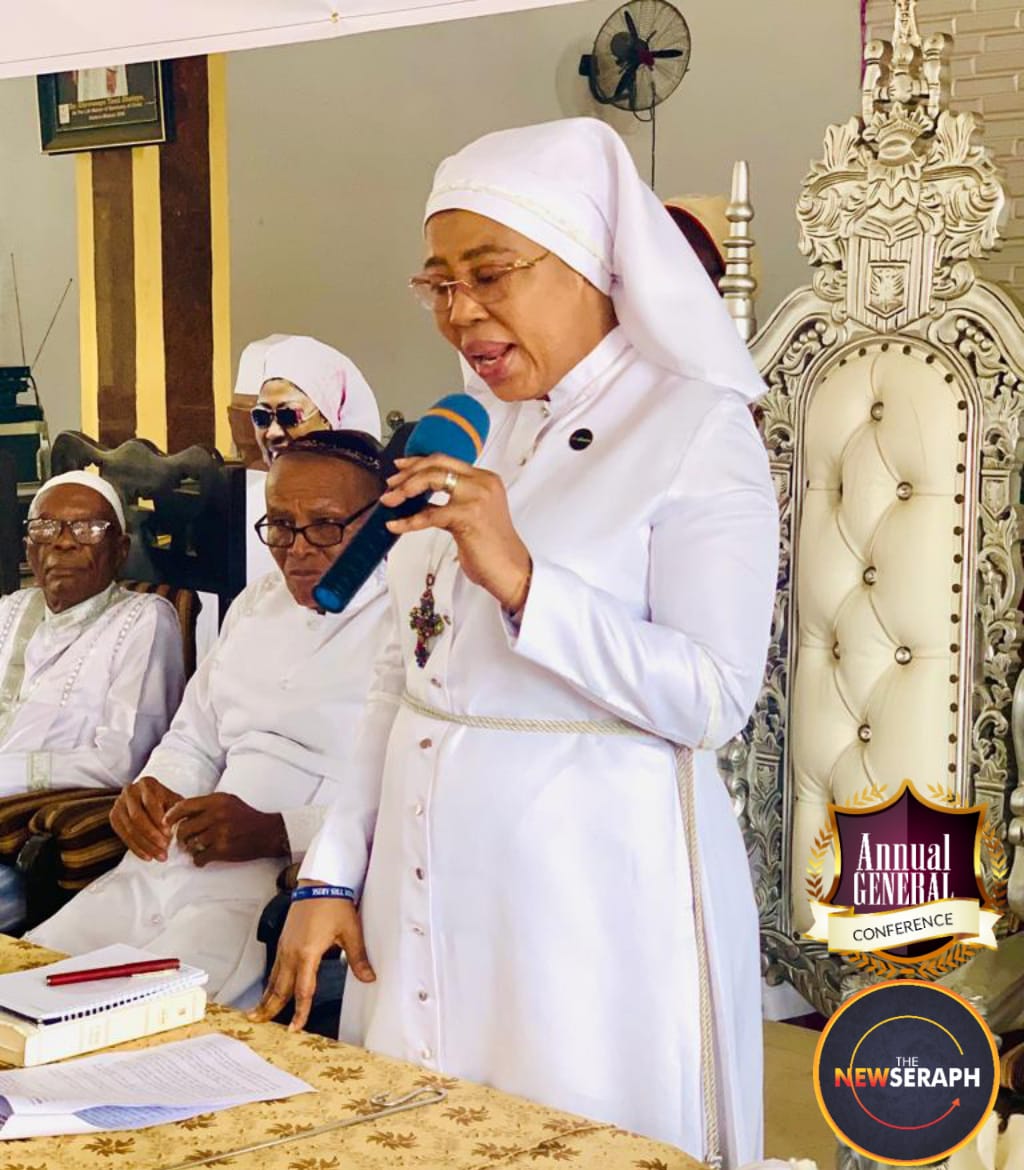 The founder of the new seraph, Her Grace Dr. Oluseye Yomi-Sholoye has said the church is set for a paradigm shift as it hosts the maiden edition of its annual general conference.
She made this known at a press briefing organised to usher in the Annual General Conference of the church.
This conference is scheduled to commence from Thursday, 28th April 2022 till Saturday,  30th April 2022 at the New Seraph Grand Hall, located at The New Seraph Prayer City, located at Km 60, Lagos/Ibadan Express Way, New Seraph Bus Stop, Ode Remo, By Sapade Overhead Bridge, Ogun State.
The cleric also explained that the commission of the new seraph as a body of Christ is simply to evangelize and tell the world more about the Gospel of Christ Jesus and to uphold the mandate of the Founder of Cherubim & Seraphim - Saint Moses Orimolade Tunolase. 
"This is the mission that the Lord has placed in our hearts and having being in existence for some couple of years now, we must assess where we were, where we are, and where we look forward to being in the nearest future", she added. 
Speaking on the purpose of the conference, Sholoye said " we all know that conferences are for deliberations; to review our past, our present, and project the future.  The New Seraph Annual General Conference is not going to be business as usual as the Lord has promised to use the conference to further move the C&S Church forward in all ramifications and this is so evident in the Theme of the Conference - NEW HEIGHTS as taken from the book of Leviticus 26:13".
Commenting on the theme of the conference "New Heights", she added "you will agree that definitely, nobody would like to be on a spot, being stagnant forever; not even our dear Cherubim & Seraphim. Hence this conference will be addressing salient topics and issues under fruitful deliberation by Renowned Speakers and Panelists from several Conferences of the Church on what they think can be done better".
"For us to move to New Heights as a Church, it is our collective responsibility and WE ALL have to ensure there is a paradigm shift in all we do. If you ask me, I will say that the C&S Church of today is growing and what should be topmost in our hearts is how to make it grow the more to God's Glory", she expatiated.
It was further announced that the annual general conference will be attended by members of The New Seraph across the Nation and in Diaspora, with an opening ceremony holding on Thursday, 28th April 2022. 
Dignitaries from all works of life and  special Guests of Honor including Governors from the South Western part of Nigeria; Ogun State, Lagos State, Oyo State, and Ondo State, as well as several Royal Fathers are also expected to grace the ceremony with their presence. 
Other highlights of the conference include panel discussions, lectures, health talks, and variety night.
Dr. Sholoye assured that security measures have been put in place, as well as traffic control measures to have a seamless experience before, during, and after the Conference.
Leave Comments