Igboho 2022: The Bible is C&S basics, Our Core Mandate Is Evangelism - Baba Olori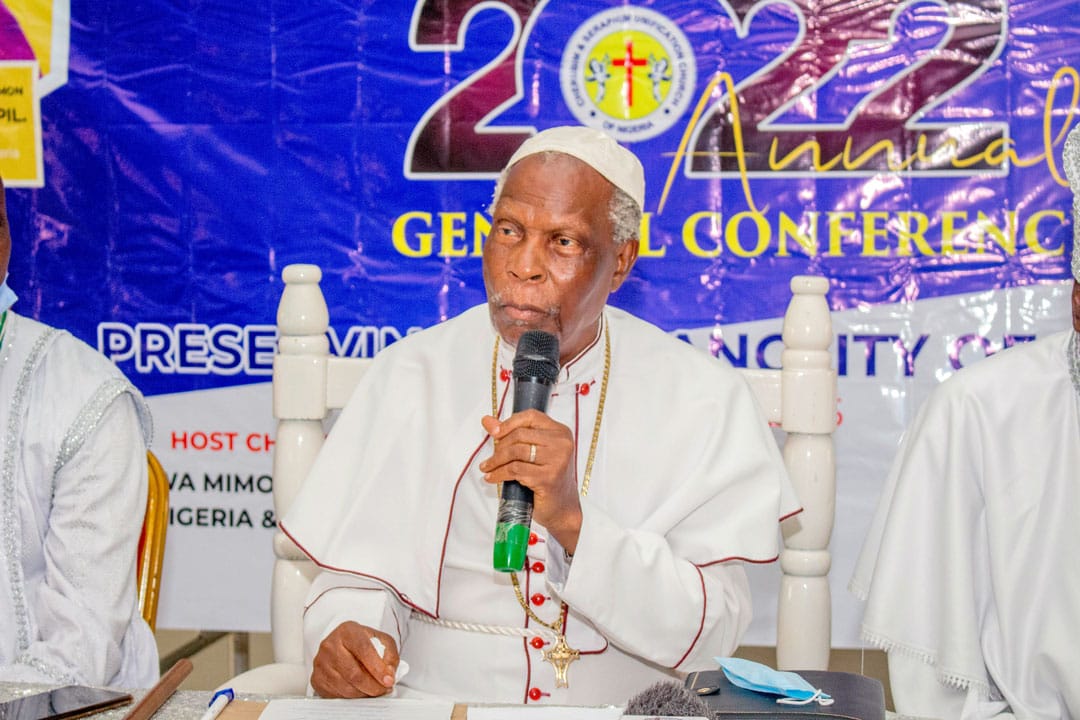 The Supreme Head of the Cherubim and Seraphim Unification Church of Nigeria, His most Eminence Prophet Dr. Solomon Adegboyega Alao reaffirmed that the basics of the church are entrenched in the Bible. 
Alao made this known at the press conference to held to usher in the Annual General conference of the church. 
The conference is to be held at the C&S Ona Iwa Mimo headquarters, Igboho from January 27 to January 30, 2022.
The Cleric added that the core mandate of the church is evangelism, as well as, the deliverance of people from the shackles of death and sin. 
It was gathered that the theme of this year's conference "Preserving the sanctity of the C&S basics", was deliberately chosen to correct the misconceptions about the C&S church.
According to Alao, some of them are mischievous conception, based on gross ignorance. 
"Our focus at this year's conference is to 
preserve the sacredness of the sanctity of the church", he said.
Alao clarified that the C&S is a church ordained by God himself to save the idolatry practices of the people. 
"We are a bible believing church and we follow the instructions and doctrines of Jesus Christ", he noted.
"As a church we are not worshipping angels, angels are our servants which we are meant to instruct to them, as we all know that all angels have their specific", Alao  added.
The Cleric said the white garment, is a leveler that makes no one appears to be greater than each other and also teaches the doctrine of hygiene. 
"I also jokingly say, If you are a C&S member you should be rich because you don't need to wear different apparel every Sunday".
 On the issue of the ark of the covenant according to Jeremiah 3:16, he explained that "we no longer need the ark of the covenant because Christ has shed his blood for the atonement of our sins. We don't encourage the ark of covenant despite we know it exists. I implore the pressmen to educate the public and requested that anywhere it celebrated they shouldn't go there or publicize them".
Our bottom line is to be a word-line indivisible church.
Speaking on the state of the nation, he said "our country Nigeria is in a difficult situation regardless of the competencies of those in authority, more difficult than where we are last year". 
The cleric also extensively spoke on different problems facing the nation and suggested the way out. 
I don't think we would have a credible election in 2023 because these two valid reasons are the approval of the budget and the electoral bill for the elections.
Baba Alao also implored all seraphs to donate money towards the running of the Moses Orimolade University.
Leave Comments