"I Am Not Here To Change The Doctrines Of C&S" - Mother Esther Ajayi Reacts To Use of Footwear At Church Dedication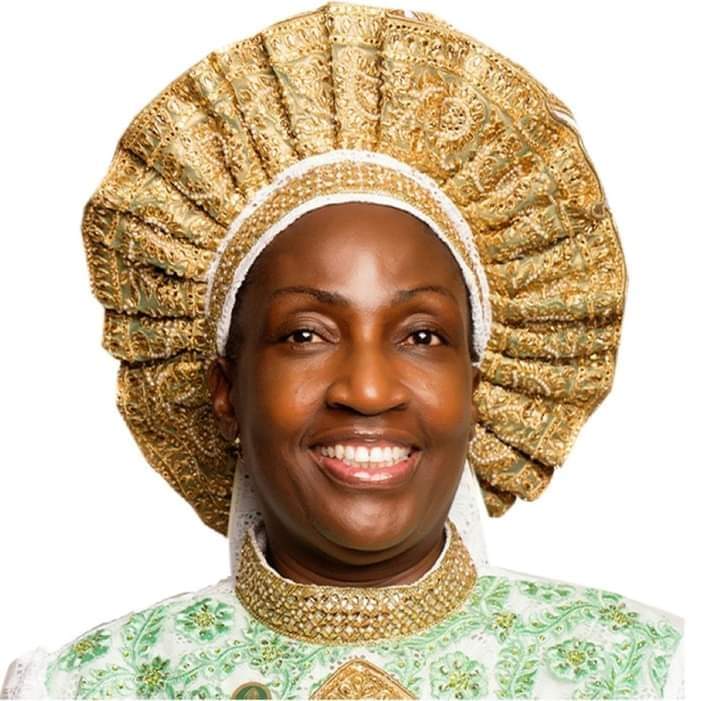 Founder of the Love of Christ Generation Church, Reverend Mother Esther Ajayi, on Saturday says she is not out to change the laid down doctrines of the Cherubim and Seraphim church.
She disclosed this in reaction to the use of footwear by invited guests during the dedication of her church last Sunday.
Speaking during the 96th Anniversary of the C&S church, held at Seraphim Land, Maba, Ogun state, Mother Ajayi said, what happened during the programme was beyond her and there is nothing she could do about it.
The female clergy also urged members of the fold to focus on her effort towards the growth of the church, and not to look out for her faults. She however declared that she is on a mission to make those who matters to reckon with the members of the church.
"We have been sidelined as a church, and all that I am doing with God on my side is to correct this. When visitors join us during vigil and go somewhere else to do testimony, does that speak well of us? That is cheating.
"I don't want to dwell on the footwear issue. How do I control about 10,000 people who want to come and honour God? And it's everybody that wants to enter at the same time. Do I somersault on them? When about twenty traditional rulers sat down. Even me that invited them had entered midway into the church before I realized that I was still on my footwear. It was inside the church that I had to remove it to give to someone.
"There is an Ayo Ni o at Sabo; when they have a special occasion, they allow footwear and they sanctify the place when people have left. That does not chase God from their midst. This does not mean that I am encouraging such practice. But there are days that God gives such grace. He is a merciful God," she stated.
She also noted that, enforcing such directive on the visitors is what keeps them away. "But when they come, identify with us and extend their goodwill to us, then we can go ahead and sanctify our church when they are gone, and God will continue to answer our prayers," she added.
She, however, wondered why her critics turned their eyes away from the good things God has been doing through her, including what happened last Sunday, but chose only to see where people used footwear. According to her, those who indulge in such act should desist from it and accept the reality of what God has sent her to do.
She said, "Baba Adeboye is a renowned preacher around the globe. We called him and he honoured our invitation. This should be a thing of joy, especially to the elders that they witnessed it in their lifetime."
While kneeling before the Supreme Head of the Church, His Most Eminence Prophet Solomon Adegboyega Alao, Mother Esther Ajayi appealed to him not to let anyone pollute his mind, but to rather stand on the rock of Christ. He also urged him to be thankful that the new developments in the church are happening during his time.
Leave Comments