Good Friday: C & S Head, Alao Preaches Love, Sacrifice ...Charges Constitute Churches To Help Members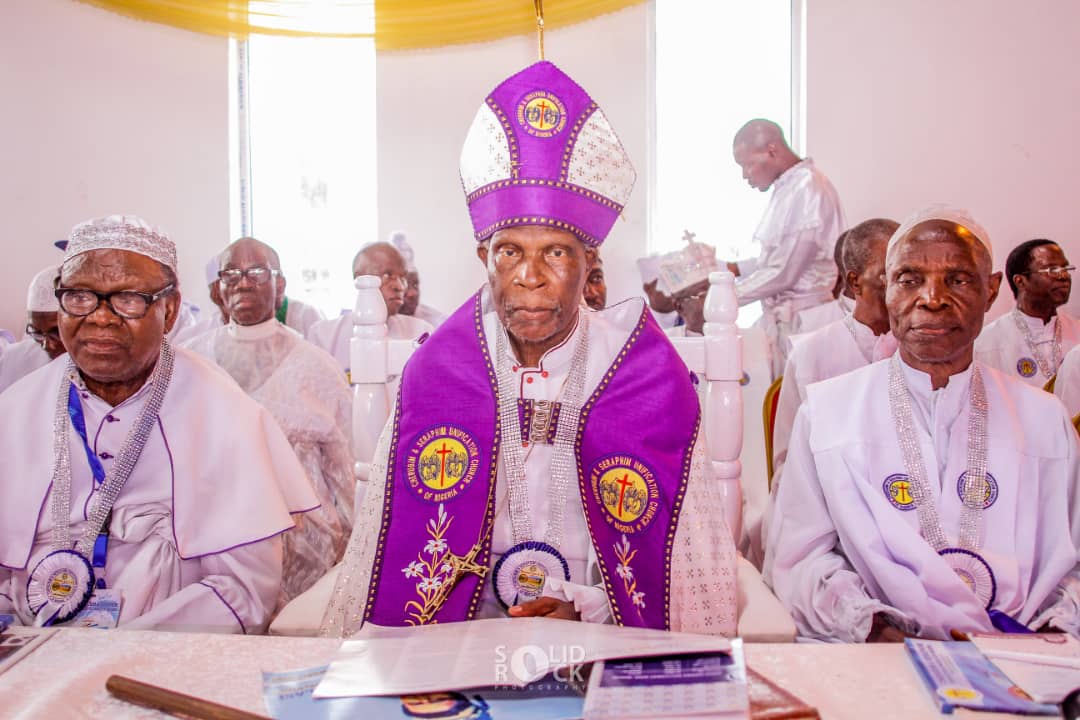 The Supreme Head, C & S Unification Church of Nigeria, His Most Eminence, Dr, Prophet Solomon Adegboyega Alao has urged Nigerian leaders to emulate Jesus Christ who sacrificed himself for the redemption of human kind.
He also charged all constituent churches to attend to the welfare of all their vulnerable members and neighbours.
The clergyman in his goodwill message to celebrate this year's Good Friday said the world would have been a better place if leaders have been leading by example and are  ready to make sacrifices especially at this period when the whole world is on trial.
He said Jesus Christ had shown us unprecedented love, the reason why he paid the supreme price that brought salvation to human kind.
A statement by the Chief PRO of the church, Apostle Muyiwa Adeyemi quoted the Head of the C & S worldwide to have said that, "As the whole world is currently working together irrespective of creed or race to find solution to the corona virus pandemic, so also I expect them to work together to find solution to hunger starvation and sicknesses in many countries and nations in the world.
"Jesus Christ has shown us the way, leaders must show love and ready to sacrifice their comforts to make the country better. This is a perilous time and we must pray fervently to God to heal our land and end COVID-19 pandemic".
Baba Alao also called on all religious leaders not to turn deaf ears to the welfare of their members at this period because of lockdown in many States that has brought hunger into many homes.
He said, "I plead with all churches and leaders to be their brothers keepers at this moment. The lockdown is having adverse effect on the well-being of some people as some families are finding it difficult to feed. Show empathy and share whatever you have with your neighbours that do not have food".
He also pleaded with the government to ensure that the palliatives being read on the media get to the vulnerable in the society. He suggested that government can use the BVN of the citizens to reach out to them.
The clergyman advised all Nigerians to obey government instructions on preventions to stop spreading of the virus by constantly washing their hands, observing social distancing and obeying lockdown order.
He prayed God to heal the victims in various hospitals and accept the soul of those who died during this pandemic.
Leave Comments