GOD WON'T ALLOW ANYONE CALL HIM A DEBTOR - Rev Esther Abimbola Ajayi.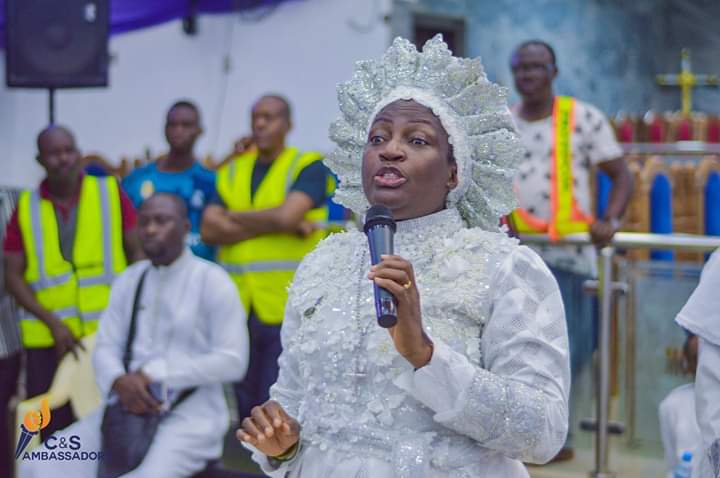 Towards the preparation of the ground breaking third edition 'Celebrate the comforter' event, Rev. Esther Abimbola Ajayi paid a visit to a choir rehearsal at the CSMC St. Mary Headquarters, Oshodi. She expressed her gratitude to everyone expending their efforts in order to make the event successful. She said God is not a waster of effort, He is the rewarder of those that diligently seek him.
Mummy admonished all the members and promised to sew garment for every chorister that will participate in the event. She said choristers are the livewire of the church, they determine the mood of the church and are always in charge of everyone in the church.  
Iya Adura expressed that God doesn't give a chance for anyone to call him a debtor, He is a God that pays back in excess. She said God will surely pay everyone accordingly to their deeds. 
She was delighted to be amidst the choir and said with them the event is already glorious.
Mama joyfully prayed for all and appreciated all for their efforts.
Leave Comments